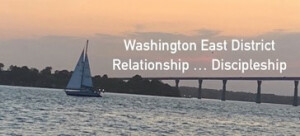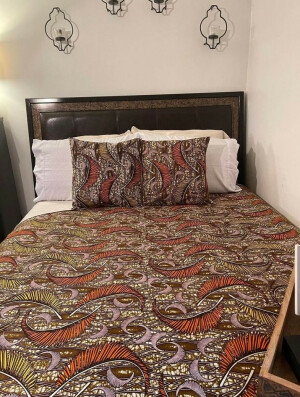 A Miraculous Move - A woman in Upper Marlboro, MD posted on Facebook Marketplace that she had bedroom furniture marked down to move ASAP. Meanwhile, a family of six needed two additional beds: One twin and one queen.
After contacting the FB poster, the seller agreed to give the queen size bed away to the family. However, there was only one problem: How to move a solid wood bed on short notice.
In stepped one of the church mothers from DC, whose husband had a small pickup truck! She drove to the location that evening and returned home only to say, "We are flying out of town tomorrow morning, and we are leaving home at 10:00 a.m."
With frantic late-night calls to the family's case manager, an arrangement for a mover to pick up the furniture was attempted, but the driver had to first make two stops in Harford County before he could pick up the bed.
After early morning calls to various alternative sources, things were not looking promising, but the search continued. By the time it was 8:30 a.m., and no solution seemed to be working out, at 8:45 a.m. someone from the community contacted Pastor Andrea King of Emmanuel UMC in Beltsville, seeking some assistance.
Upon responding to the call, Pastor King inquired of the caller if she still owned an SUV, to which she responded affirmatively.
In short order, the "damsel in distress" became the "knight in shining armor" as she allowed her vehicle to be made available to pick up the bed by 10:00 a.m., and as God would ordain it, a young plumber working around the pickup location moved the bed from the truck to the SUV.
By the end of the day the mover had completed his assignments in Aberdeen and Bel Air then rendezvoused with the SUV in Cherry Hill to unload and set up the bed!
The family was so grateful, and appreciative. Praise God, what a miracle!
---
Changes to Washington East District Blog Postings -The Washington East District Blog will be posted on the 1st and 15th of each month. The deadline to submit information for the posting will be the 28th for the 1st of the month's posting and the 12th for the posting on the 15th of the month. This information should be sent to Christol Medley at
---
We continue to address COVID: This can be a challenging time as faith communities encounter contradictory messages and advice as they continue to address COVID-19. Ella Curry, Ph.D., MTS, RN, a consultant in infectious disease, offers timely, in-depth, and important facts and resources to shape your decision-making. Read her What We Know Now – March 28, 2022, COVID Update.
---
Maryland Tax Exempt Renewal- All current Sales and Use Tax Exemption Certificates held by non-profit organizations expire on September 30, 2022. Information regarding the 2022 renewal application, including instructions to complete your renewal application online, will be mailed to the organization beginning May 2, 2022. Their online renewal service will be available for the 2022 renewal period starting May 9, 2022. Upon a successful renewal, your organization will receive a new Maryland Sales and Use Tax Exemption Certificate valid until September 30, 2027. To learn more about the process go to https://interactive.marylandtaxes.gov/bServices/EOR/Home.aspx
---
Living Well Clergy Renewal Program
What do you do when you want to take your ministry to the next level? Working harder isn't the answer. Even working smarter only takes you so far. The witness of faithful Christians over the ages has shown that time apart for reflection and renewal helps gain the needed perspective to see things differently and find the best way forward. The Living Well Program does just that.
Participants will engage in a seven-month program that will result in:
A holistic understanding of their life and ministry.
A deep connection with other clergy colleagues who have the same desire to serve faithfully and effectively.
A personal development plan, which includes the steps they'd like to take to make an incremental and significant improvement in the aspects of life and ministry that they've identified during the program.
The program is comprised of two retreats, one in the fall of 2022 and one in the spring of 2023, as well as monthly cohort meetings between the retreats to process their learnings and support each other throughout this journey. Successful completion of the Living Well program fulfills the clergy renewal and assessment requirements of paragraph 349.3 of The United Methodist Book of Discipline. Learn more and register now at https://www.bwcumc.org/ministries/leadership-development/clergy-development/living-well-retreats/.
---
Is your church on the move? Faith, Activity, and Nutrition (FAN) is an established, proven, and effective program to help local congregations become stronger in health! Churches can benefit from FAN by having healthier members. Healthy members can more fully participate in church life and carry out the work of God.
Join the more than 300 churches across the country completing FAN Training. The FAN Online Training, comprised of 8 self-paced sessions, is provided at no charge to participants. The program also includes 12 months of materials and resources to help your church launch FAN and sustain it over the first year. If you are interested in this training, complete an interest form today!
---
The recording and accompanying resources for the Stay or Go Information Session are now available and can be accessed via the following link: https://www.bwcumc.org/resources-for-united-methodists-discerning-our-future/. Please share this resource with your congregation.
---
Mission u 2022 Registration is now open! Mission u is scheduled for July 29, 6:45 pm – 9 pm, and July 30, 8:30 am – 5 pm. The theme is Building Communities of Hope and Joy - Luke 13. The Women of Faith encourage maximum participation by offering a face-to-face and virtual experience via ZOOM. In-person space, for adult registration, is limited and will be offered on a first-come, first-served basis. Youth - Mission u is IN PERSON ONLY
Register online. You may also print the form and mail it to Rita Green, 12410 Fellowship Ln, Gaithersburg, MD 20878. If you have any questions about registration and payment, please contact Mission u Registrar: Rita Green at or 301-648-8294.
---
One of the primary ways the Baltimore-Washington Conference responds to disasters is via our Early Response Team (ERT). Our ERTs respond to disasters within the conference and throughout the United Methodist Connection. The mission of an Early Response Team is to provide a caring presence in the aftermath of a disaster, under very specific guidelines that enable a team to be productive and caring while causing no further harm or being a burden to the affected community.
If you are called to serve as a member of a BWC ERT, please register for one of the upcoming training sessions. These trainings are taught by skilled UMCOR trainers, and team members are given authorized ERT ID badges from UMCOR as evidence of completing the training. Both certification ($35) and re-certification ($25) will be provided during these sessions. Attendance is limited to ensure compliance with COVID protocols.
July 30 at Hiss UMC in Parkville, MD
Aug 20 at the Mission Center in Fulton, MD
---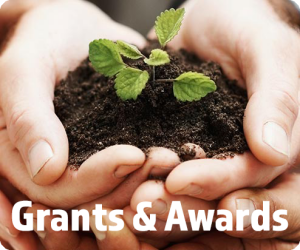 BWC Ministries Grants & Awards | Baltimore-Washington Conference UMC - bwcumc.org
Advocacy & Action. Advocacy & Action partners with communities so that we join in advocating to transform systems that disenfranchise, marginalize, and oppress and to create a BWC presence on urgent policy matters at local, state, and national levels. Advocacy & Action Award $1,000 given to one faith community that exemplifies partnering with their communities in advocating to transform ...
---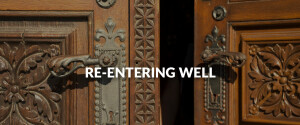 Re-Entering Well | Baltimore-Washington Conference UMC
CURRent Updates. As we enter the third year of the CoVID-19 pandemic, the Omicron variant and other developments present challenges for public health that require churches and other community groups to stay well-informed about the virus' spread and the vaccination rates in their areas. www.bwcumc.org