Discipleship Opportunities
The Baltimore-Washington Conference offers a number of opportunities for learning and growing in faith and discipleship. Scroll down this list of some of the offerings to put your faith into action.

Action and Advocacy
Introducing the Brave Conversation Resourcers: The Baltimore-Washington Conference and The People's Supper are excited to introduce the Brave Conversation Resourcers, a group of people who are trained to help congregations across the conference have brave conversations that contextually advance inclusion, diversity, equity, and antiracism. These individuals have facilitation experience, are culturally aware, emotionally intelligent, a non-anxious presence in times of trouble, and are good listeners. Resourcers are now available for the conference to enlist to walk alongside the congregations who need their support. To learn more about the Brave Conversations Resourcers and request their facilitation services in your congregation, click here.
The BWC Creation Care Advocacy and Action Team is one of the faith partners supporting the online legislative briefing hosted by Interfaith Power & Light and Interfaith Partners for the Chesapeake on Jan. 29, from 2 to 3:30 p.m. Learn how your community can advocate for legislation that promotes clean air, clean water, and environmental justice. RSVP and a webinar link will be sent to you.
United Methodist Legislative Advocacy Days, to advocate for legislative priorities, will be held:


Registration is now open for the Spring Journey to Beloved Community: Six Actions for Belonging and Becoming. Every moment we have a decision whether to create more or less inclusion, diversity, equity and antiracism (IDEA). This eight-session course will focus on six actions that you and community partners can take to grow in building beloved community and create spaces of belonging and becoming. You will learn how to have contextual, brave conversations that matter, learn evidence-based strategies for bias reduction, and become rooted in theological and Wesleyan principles that undergird this work. The spring iteration of Journey to Beloved Community will begin on Feb. 2, 2023. Facilitated Zoom sessions for the course take place on Thursday nights from 7 to 8:30 p.m. If you are unable t attend these Thursday night sessions, contact Fathima Rifkey for alternative options. Learn More & Register.
Young People's Ministry
Discipleship Ministries YOUTH 2023 event returns July 25-28, 2023 in Daytona Beach: Every four years, youth from throughout The United Methodist Church have gathered for four days of discipleship, fun, and fellowship at the YOUTH event. The event is filled with interactive learning, worship, Bible study, service opportunities, and fellowship time. Adult leaders who bring youth to our event can expect inspiration, support, and chances to authentically experience what it means to be part of the Methodist and Wesleyan family. Registration is open. The registration of $375 covers all event activities as well as lunches and dinners on July 26 & 27. Hotel rooms are $145 a night and can sleep up to 4 people per room. Additional details available online.
Rooted, Renew and Restore, a retreat for youth and children's ministry leaders, will be held March 24-25 at Wesley Freedom UMC in Sykesville. Early bird registration is now open through March 10 at a cost of $100. If you would like to stay overnight on Friday, there is a guaranteed room rate of $104 at the Hampton Inn in Owings Mills; the code is YWC. Learn more and register. Scholarships are available.
After much prayer and discernment and due to many factors, there will not be an annual youth retreat, like WAVE or ROCK, this winter. The conferences will continue to explore and support meaningful ministry for young people.
BWC College Scholarship Process now open: The Baltimore-Washington Conference awards scholarships for qualified students currently attending college, as well as high school seniors who plan to attend college in the fall of 2023. A variety of scholarships are offered to fit the diverse needs of our students. To be considered for a scholarship, students must complete the full online application, which includes uploading their current transcripts. In addition, the student must provide contact information for their pastor and one additional church reference. The pastor and reference will be contacted and asked to submit information on the student's participation in the local church. The entire process, which closes March 30, will be done online. Learn more.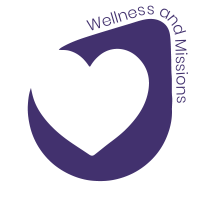 Wellness and Missions
Disability Awareness Sunday: Churches of the BWC are called to observe Disability Sunday on Feb. 5 by celebrating the gifts and graces of people with disabilities and calling the Church and society to full inclusion of persons with disabilities. Learn more.
Accessibility Conversation: The BWC's Commission on Disability Concerns invites you to an upcoming Accessibility Conversations on Friday, Feb. 3, at 11 a.m. The topic to be discussed is "Mental Health Ministry." This overview will provide recommendations and best practices for implementing a Mental Health Ministry. Register for the webinar. These conversations are held the first Thursday each month on Zoom.
Ministry to migrants: Urgent assistance needed to aid migrants: Since April, the governors of Texas and Arizona have bussed more than 7,500 migrants to Washington, D.C. This political tactic of sending busloads of people each day to Union Station has become perilous. The BWC and Capitol Hill UMC are partnering with secular groups and faith communities to address the enormous needs. Individuals and congregations are encouraged to give generously. Contribute online at https://www.bwcumc.org/migrantcrisisdonations
Mental First Aid: The Wellness and Missions Team will host Adult Mental First Aid with United Methodist Churches onMarch 17-18, and April 20-21.
VIM teams to serve locally: The Conference's VIM Ministry team needs your help to get ready for Second Saturday Serve. Gather with VIM teams from across the Conference to be a blessing to a community each second Saturday per month starting in March 2023. You're invited to share a project idea for VIM teams to work on in your district. Ideas should be submitted no later than Jan. 15. Final decisions about the projects will be posted in the e-connection on Jan. 30. All submissions can be emailed to . #VIMpossible
New Faith Expressions
MissionShapedChurch.com is a new blog from the Revs. Bill Brown, the BWC's Director of Innovative Evangelism and Lauren Harris, Congregational Development Coordinator.
Training Tuesday on the Power of Being a Non-anxious Leader: We live in challenging times. The pandemic, economic uncertainty, political division and pending denominational split have raised anxiety in the church and in the world. Now more than ever, we need people who can lead as a non-anxious presence. Jack Shitama, Director of the Center for Vital Leadership, will share principles from his book, Anxious Church, Anxious People: How to Lead Change in an Age of Anxiety to help you grow as a non-anxious leader. Join us for this Training Tuesday webinar on Feb, 21, from 7 to 8:30 p.m. Register.
The United Methodist National Planters Gathering will be held April 24-26 in Denver. The conference is a chance to learn the best of who we are and what we are creating from one another. The BWC's Congregational Development ministry will cover the registration cost of some participants and scholarships are available. Learn more. For more information contact Bill Brown or Lauren Harris.
Unified Funding Grants: Do you have an innovative and exciting idea for a New Faith Expression or new worship service? Do you have a plan for a new ministry that will help your congregation go to the "next level"? Are you developing a way to reach new people who are not yet a part of any church? If you answered yes to any of these, then the Baltimore-Washington Conference Congregational Development Grants, offered through the Unified Funding Task Force (UFTF), may be able to assist you with a grant to launch your new ministry initiative, congregational renewal project, leader development ministry and or to reach new people. The application opens Feb, 15 with a deadline of April 1. Learn more.
Leadership
Rural Pastors dialogue: Pastors of rural churches in the Baltimore-Washington Conference are invited to join Bishop LaTrelle Easterling for a conversation on March 4 from 1 to 3 p.m. at Old Otterbein UMC in Hagerstown. Register.
Bishop Easterling will host a Next Level Leader conversation on March 8 from 9:30 a.m. to 3:30 p.m. at Severna Park UMC. The guest will be Jacqui Lewis, author of "Fierce Love: a Bold Path to Ferocious Courage and Rule-Breaking Kindness that Can Heal the World." In-person registration closes Feb. 22.
Bishop LaTrelle Easterling invites you to join her for her new podcast, Thursdays at the Table. In this monthly conversation, she will be joined by leaders from across the connection, serving up new insights and interesting and vital ways of experiencing our lives together.
Across the Connection
Sign up to join Bishop LaTrelle Easterling on a pilgrimage to the Holy Land in January 2024. This sacred journey to Israel and the West Bank, Jan. 29 through Feb. 7, will be hosted by the Society for Biblical Studies. The theme of the trip, which costs $3,439, is "The Land of Jesus: Then and Now." Learn more and register
A new Lenten resource: Lent begins Feb. 22. This year, the churches of the BWC are invited to study a new book by Bishop Sharma Lewis. "We all long to engage in a deeper, more transformative spirituality," said Bishop LaTrelle Easterling, who recommends the book. "This insightful Lenten resource, with its call to the practice of contemplative study and prayer, provides the means to achieve that depth. We are indebted to Bishop Lewis for this gift." Order your copy.
#BeUMC Leader Toolkit: This grassroots effort celebrates what draws us to The United Methodist Church and what we aspire to be. The #BeUMC Leader Toolkit includes new resources to help local churches embrace the campaign by including the "#BeUMC" hashtag in social media posts. New graphics and promotional videos were recently added to the toolkit and are ideal for Zoom and other backgrounds. Learn more.
The 2024 United Methodist General Conference will be held April 23 – May 3, 2024, at Charlotte Convention Center in Charlotte, North Carolina. Delegates from Africa, Europe, Asia and the U.S. will attend the 11-day gathering.