Discipleship Opportunities
The Baltimore-Washington Conference offers a number of opportunities for learning and growing in faith and discipleship. Scroll down this list of some of the offerings to put your faith into action.
Action and Advocacy
The BWC's 2023 Immigration Border Immersion is a transformative experience open to clergy and lay people, especially young adults, seeking to learn more about migration. Participants will have the opportunity to listen to God through the voice of the immigrant and be part of the change as they implement and take action in their local communities. The trip to San Diego, California and Tijuana, Mexico, is Oct. 19 to 23. The cost, which includes airfare, is $860. To learn more about scholarships for young adults, contact Emma Escobar. Learn more about the trip. Register.
The denomination's Commission on Religion and Race will hold a Facing the Future Conference for all clergy serving in cross-racial, cross-cultural and multicultural ministry settings on Nov. 14-16 in Atlanta, Ga. Learn more.
A Legislative Advocacy Training Day will be held Nov. 18 from 8 a.m. to 2 p.m. at the Mission Center in Fulton on online via Zoom. The training is for Baltimore-Washington Conference and Peninsula Delaware Conference members to learn the importance of United Methodists participating in legislative advocacy and the basics you need to know before taking part in this justice-centered ministry. Questions? Contact Fathima Rifkey.
The Frederick District will host a workshop on How the Faith-Science Relationship Impacts Faith Formation on Oct. 28. It will be led by author Jennifer Secki Shields from Discovery & Faith. Perceptions of conflict between faith and science have long been known to contribute to the loss of 60% of our youth from both the church and the Christian faith. This workshop will discuss how those perceptions of conflict impair faith formation in children and youth. Learn more and register.
Introducing the Brave Conversation Resourcers: The Baltimore-Washington Conference and The People's Supper are excited to introduce the Brave Conversation Resourcers, a group of people who are trained to help congregations across the conference have brave conversations that contextually advance inclusion, diversity, equity, and antiracism. These individuals have facilitation experience, are culturally aware, emotionally intelligent, a non-anxious presence in times of trouble, and are good listeners. Resourcers are now available for the conference to enlist to walk alongside the congregations who need their support. To learn more about the Brave Conversations Resourcers and request their facilitation services in your congregation, click here.
Mark your Calendars: 2024 Legislative Advocacy Days for legislation in Maryland will be held Feb. 24 from 8 a.m. to 4 p.m. at Asbury UMC in Annapolis; for federal legislation on Sept. 18; and for D.C. legislation on Oct. 23.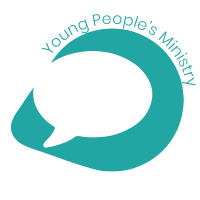 Young People's Ministry
Register now for a day of fun and fellowship at "United Methodist's Got Talent." Beginning at 11 a.m. on Sept 30, youth and youth leaders of the BWC and Pen-Del will spend the day together at Camp Pecometh enjoying games, inspirational talks, music, and a talent show. All youth are invited to attend. Performing is not required. Youths interested in performing must fill out an audition form. The cost is $5 per person for lunch, snacks, games and more. For every four people registered, the fifth is free using the discount code Talent! Register.
Wellness and Missions
The BWC and the UMC's Deaf and Hard of Hearing Ministries Committee will offer a Church Interpreting Academy on Sept. 23 from 9:30 a.m. to noon on Zoom. The three tracks to choose from include Introduction to Sign Language, Introduction to Church Interpreting, and Learning Religious Signs and Phrases. The webinar is free. Contact Rev. Leo Yates with questions. Register. BWC members will gather to celebrate Deaf Awareness Month on Sept. 30 from 9:30 a.m. to 3 p.m. at Glen Burnie UMC.
A special Hispanic Quality of Life Retreat for people living with HIV/AIDS will be held Sept. 30 from 9:30 a.m. to 1 p.m. at Emmanuel UMC in Laurel. The Rev. Giovanni Arroyo, General Secretary of the Commission on Religion and Race, will speak on "Are God and the Angels with Me?" To register, contact Angel Ortiz at 443-994-4643.
AWARE is an Alternative Work/Study and Reality Experience, offering educational and hands-on mission opportunities in Mexico. Nan McCurdy and Miguel Mairena, BWC missionaries serving in Mexico, are offering a study/mission opportunity with Give Ye Them to Eat in Puebla, Mexico, Nov. 10 - 19. The trip includes almost three days of educational tourism, including the colonial city of Puebla and the Cholula Pyramid. Most of the time, you will be learning, working and building relationships near the small town of Tlancualpican, where the Tree of Life Training Center is located. The VIM experience, sponsored by the Rev. Marian Hartman of Pennsylvania, is $1,050 plus airfare and $300 for a work project.
Ministry to migrants: Urgent assistance needed to aid migrants: Since April, the governors of Texas and Arizona have bussed more than 7,500 migrants to Washington, D.C. This political tactic of sending busloads of people each day to Union Station has become perilous. The BWC and Capitol Hill UMC are partnering with secular groups and faith communities to address the enormous needs. Individuals and congregations are encouraged to give generously. Contribute online at https://www.bwcumc.org/migrantcrisisdonations
New Faith Expressions
Applications for Congregational Development Grants are now being accepted. All materials must be uploaded by Oct, 1. Do you have an innovative and exciting idea for a new faith expression or new worship service? Do you have a plan for a new ministry that will help your congregation go to the "next level?" Are you developing a way to reach new people who are not yet a part of any church? If you answered yes to any of these, the BWC's Congregational Development Grants may be able to assist you with a grant to launch your new ministry initiative, congregational renewal project, leader development ministry and/or to reach new people. Learn more and apply.
Congregational Pathways Intent to Apply: Churches interested in becoming more vital should consider participating in a Congregational Vitality Pathway. Beginning Sept. 13, churches can submit their Intent to Apply forms. The Congregational Vitality Pathways are initiatives to assist leaders and churches in discovering their next faithful step. No two churches are exactly alike and that is wonderful. Likewise, the journey isn't the same or set in stone and the destination depends on each church and its context. We all have to start somewhere. Consider taking your first step today. Learn more at www.pdcbwc.org/vitality-pathways.html
So you want to repurpose your building: Repurposing church property effectively is more than just a real estate transaction. Join the Rev. Joe Daniels and leaders from Emory UMC in Washington as they share their story of going from a part-time appointment and a congregation that was presumed dead to a revitalized congregation that facilitated the construction of a $60 million multi-use building project with 99 units of affordable housing. Even though God's dream for your community and the resulting project may have a different missional focus, the process of preparing for development is the same. Join in this half-day experience on Oct. 21, Jan. 20, or May 18. Learn more.
Mission-Shaped Church is excited to have the Rev. Dr. Tom Bandy share monthly wisdom on how you can best use MissionInsite to support outreach and evangelism. See his first post on how MissionInsite can help you plan for September ministry events and welcome people back to church. Bandy is an internationally recognized consultant and coach. He has made himself available for free one-on-one consultations for members of the Baltimore-Washington and Peninsula-Delaware conferences. If you are a member of either of these conferences, you can schedule a time to meet with him
The Church Planter's Discernment Academy is a nine-week virtual academy beginning Oct. 9 from 7 to 9:30 p.m. and ending the week of Dec. 4. Each class will last approximately 75-90 minutes. This academy is designed to inspire, evaluate, and equip clergy and laity to innovate and start new things. Register
The Fresh Expressions Academy launches on Nov.4 and lasts for 12 months. The Academy will combine presentations, regular coaching, peer-to-peer discussions, immersion experiences, and an online group to facilitate the cultivation of Fresh Expressions. It is designed to equip clergy & laity to innovate and take risks to engage people who are not yet part of a faith community. See a video invitation from Rev. Michael Beck. Register.
Leadership
Level Up: provides lessons in church leadership from the Rev. Jack Shitama of the Center of Vital Leadership. In these short videos, church leaders will discover some of the best and most influential principles in today's secular writing about leadership. Learn from the experts about how to transform yourself and the world. A new video will premiere each Monday.
The BWC's Lay Servant Ministries program has extended the application deadline to Sept. 30 for the 2023-2025 cohort of Certified Lay Ministers. Classes will begin in October. If you or someone you know is interested in or has heard the call of God to serve as a Certified Lay Minister, check out the application packet. Questions can be directed to Linda Flanagan, the Conference Director of Lay Servant Ministries. Learn more.
The Gender, Race, and Ministry study is a two-year effort by the BWC's Board of Ordained Ministry to explore how one's race and gender impact one's experience of ministry. The final report offers a window into ministry experiences in our conference as well as key recommendations for strengthening our collective capacity to flourish in ministry. BOOM invites all members of the annual conference to learn more about the study and its findings through an online presentation, which will include time for questions and discussion. Join the conversation on Oct. 5 from 10 to 11:30 a.m. for a webinar presentation of the report findings. Register now.
Next Level: Bishop LaTrelle Easterling announces that the Rev. Kenda Creasy Dean will be the speaker at the Next Level Speakers Series on Oct. 19, from 9:30 a.m. to 3:30 p.m., at Wyoming UMC, 216 Wyoming Mill Road in Dover, Delaware. Dean, an ordained United Methodist clergywoman serving as a professor at Princeton Theological Seminary, is one of the premier church innovators in the nation. She works closely with Princeton's Institute for Youth Ministry and the Farminary and is a co-founder of Ministry Incubators, which assists congregations and communities in doing innovative ministry. Those who register for Next Level will receive a copy of her newest book, Innovating for Love: Joining God's Expedition through Christian Social Innovation.
The BWC United Methodist Men are hosting their annual Fall Gathering on Oct. 21 at 9 a.m. at the Mission Center in Fulton. The Northeastern Jurisdiction UMMen are hosting a Fall Gathering Oct. 27-28 at the Shadowbrook Resort in Tunkhannock, Penn.
The Why Worship Conference for pastors and worship leaders will be held Oct. 21 at Wesley Freedom UMC in Eldersburg. 1 CEU will be awarded through the BWC. Information and registration is at WesleyFreedom.org/worshipcon. Register today and claim this opportunity to reflect theologically on the "Why" of worship. Through engaging worship services, keynote presentations, breakout seminars, and networking opportunities participants will learn useful tips & strategies for creating a worship atmosphere to help congregations encounter the Holy Spirit, fostering a congregational culture that values worship, and designing worship for varying congregational sizes and styles,
Clergy Day Away: The Board of Ordained Ministry invites all pastors who are looking for opportunities to be refreshed by good company, the beauty of creation, and spiritual practices to a Clergy Day Away on Oct. 26 at Camp Manidokan in Knoxville for a time of fellowship and play. Learn more and register.
Clergy Ethics & Boundaries Training: The Board of Ordained Ministry invites clergy of the conference to a virtual workshop entitled "Impact of Pornography and the Intersection with Child Sex Trafficking and Abuse" on Thursday, Nov. 9, from 9 a.m. to 12:30 p.m. via Zoom. This workshop, presented by the Director of Safe Communities, Linda Crockett, delves into the world of pornography and its impact on congregants, children, our communities, and ourselves. Participants will explore the deep connections between pornography and the growing problem of domestic child sex trafficking and child sexual abuse in our own communities. Learn more and register.
A new Certificate in Congregational Leadership (CCL) program uses online learning to provide a comprehensive approach to developing leadership excellence in the local church. It is designed to accommodate the busy schedules of bi-vocational pastors, Certified Lay Ministers, and others interested in growing in their knowledge and faith. The courses, which take about 10 hours of work, can be taken for either personal enrichment or certification. Participants seeking certification must take the four required courses and at least one elective. The courses focus on church administration, sacraments, pastoral care, Wesleyan theology, time management, and United Methodist history and doctrine. To access the core courses, you will need an account in Assembly, the conference's electronic learning platform. If you do not have one, you can register directly on the site.
Across the Connection
Sign up to join Bishop LaTrelle Easterling on a pilgrimage to the Holy Land in January 2024. This sacred journey to Israel and the West Bank, Jan. 29 through Feb. 7, will be hosted by the Society for Biblical Studies. The theme of the trip, which costs $3,439, is "The Land of Jesus: Then and Now." Learn more and register
National UMC and WesleyNexus present the second annual Weaver lecture on science and religion on Oct. 21 at 4 p.m. at National UMC in Washington, D.C. The lecture will feature Dr. Catherine Keller, on "Earth Matters: Generation, Motivation, Eco-civilization."
#BeUMC Leader Toolkit: This grassroots effort celebrates what draws us to The United Methodist Church and what we aspire to be. The #BeUMC Leader Toolkit includes new resources to help local churches embrace the campaign by including the "#BeUMC" hashtag in social media posts. New graphics and promotional videos were recently added to the toolkit and are ideal for Zoom and other backgrounds. Learn more.
The 2024 United Methodist General Conference will be held April 23 – May 3, 2024, at Charlotte Convention Center in Charlotte, North Carolina. Delegates from Africa, Europe, Asia and the U.S. will attend the 11-day gathering