Discipleship Opportunities
The Baltimore-Washington Conference offers a number of opportunities for learning and growing in faith and discipleship. Scroll down this list of some of the offerings to put your faith into action.

Action and Advocacy
Introducing the Brave Conversation Resourcers: The Baltimore-Washington Conference and The People's Supper are excited to introduce the Brave Conversation Resourcers, a group of people who are trained to help congregations across the conference have brave conversations that contextually advance inclusion, diversity, equity, and antiracism. These individuals have facilitation experience, are culturally aware, emotionally intelligent, a non-anxious presence in times of trouble, and are good listeners. Resourcers are now available for the conference to enlist to walk alongside the congregations who need their support. To learn more about the Brave Conversations Resourcers and request their facilitation services in your congregation, click here.
Young People's Ministry
Summer Camp staff opportunities available: Both Manidokan, near Harper's Ferry, and West River, near Annapolis, are looking for staff to fill various roles this summer. Contact the office or call 800-922-6795 for more information. Apply online today.
Registration is now open for Camp Joy, which will be held July 9-15 and July 16-22; Camp Joy is an opportunity for youth to serve in mission in the Appalachian region of Maryland, Pennsylvania, and West Virginia by providing home repair to those who do not have the means to take on the repairs themselves More than just repairing homes, this mission ministry provides a transformative, immersive experience of community, in the midst of God's beautiful creation, that demonstrates how our lives and our faith intersect. To register www.hancockumc.org/cj. For more information on how you, your youth, and/or your church can participate, contact Pastor Becki Wessinger at
Discipleship Ministries YOUTH 2023 event returns July 25-28, 2023 in Daytona Beach: Every four years, youth from throughout The United Methodist Church have gathered for four days of discipleship, fun, and fellowship at the YOUTH event. The event is filled with interactive learning, worship, Bible study, service opportunities, and fellowship time. Adult leaders who bring youth to our event can expect inspiration, support, and chances to authentically experience what it means to be part of the Methodist and Wesleyan family. Registration is open. The registration of $375 covers all event activities as well as lunches and dinners on July 26 & 27. Hotel rooms are $145 a night and can sleep up to 4 people per room. Additional details available online. The BWC will pay $100 per student who attends. Scholarships are limited; email Cheryl Cook for more details.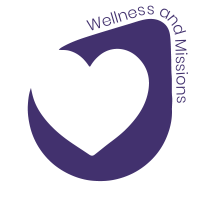 Wellness and Missions
Join the Baltimore County Christian Workcamp for its 40th Workcamp: July 16-21. Volunteers of all ages will provide home repair and assistance for the needy in Baltimore County at this commuter camp. Learn more.
Ministry to migrants: Urgent assistance needed to aid migrants: Since April, the governors of Texas and Arizona have bussed more than 7,500 migrants to Washington, D.C. This political tactic of sending busloads of people each day to Union Station has become perilous. The BWC and Capitol Hill UMC are partnering with secular groups and faith communities to address the enormous needs. Individuals and congregations are encouraged to give generously. Contribute online at https://www.bwcumc.org/migrantcrisisdonations
Appalachian Service Project invitation to serve: Cedar Grove UMC invites you and your church's VIM team to join them on an Appalachian Service Project mission trip to Eastern Kentucky, July 16 - 22. Learn more. Email Pastor Fred Sipes to sign up. Also, let us know where your VIM teams are serving by sending an email to .
New Faith Expressions
MissionShapedChurch.com is a new blog from the Revs. Bill Brown, the BWC's Director of Innovative Evangelism and Lauren Harris, Congregational Development Coordinator.
Leadership
Level Up: provides lessons in church leadership from the Rev. Jack Shitama of the Center of Vital Leadership. In these short videos, church leaders will discover some of the best and most influential principles in today's secular writing about leadership. Learn from the experts about how to transform yourself and the world. A new video will premiere each Monday.
Step Out: Discerning A Call to Ministry -- Are you wondering if God has huge plans in store for your life? Are you sensing that God might have a career for you in ministry? Then join us for the Step Out: Discerning A Call to Ministry event on Saturday, June 24, from 11 a.m. to 3:30 p.m. at Wesley Freedom UMC in Sykesvile. Step Out will include worship, breakout sessions, and personal reflection. You will hear from leaders in our church and have the opportunity to ask questions about all the ways you could serve God. Pastors, and youth leaders, are encouraged to accompany participants as their "support team." Learn more and register.
Applications for the BWC's 2023-2025 class of Certified Lay Ministers, are now being accepted. Learn more about the pre-requisite requirements and the application package, as well as a pastor's information package. Prospective CLM students must currently be a Certified Lay Servant or Certified Lay Speaker. The application process includes meeting with one's pastor, church Staff-Parish Relations Committee, and the district superintendent before the July 1 deadline. The next class will start in September and is a two-year commitment. Questions can be directed to Linda Flanagan, the Conference Director of Lay Servant Ministries.
Across the Connection
Sign up to join Bishop LaTrelle Easterling on a pilgrimage to the Holy Land in January 2024. This sacred journey to Israel and the West Bank, Jan. 29 through Feb. 7, will be hosted by the Society for Biblical Studies. The theme of the trip, which costs $3,439, is "The Land of Jesus: Then and Now." Learn more and register
Celebrating History: Strawbridge Shrine, near New Windsor, is celebrating its annual Colonial Days on June 17 from 10 a.m. to 4 p.m. This free, family-friendly event features skill demonstrations, music and tours of the shrine where Methodism began in America in 1760. The Shrine also needs temporary tour guides to help during Colonial Days. They will provide a script that you can read to the visitors. Contact Helen at .
Bishop LaTrelle Easterling has been selected to serve as chaplain for the opening session of the Chautauqua Institution in New York, June 24 - July 1. That week, which will focus on friendship, includes six preaching engagements. The week will include several entertainers, like Bonnie Raitt; and special lectures by people like Cornel West and his friend Robert P. George, Atlantic staff writer and Pulitzer Prize winner Jennifer Senior, and actor Sean Astin.
#BeUMC Leader Toolkit: This grassroots effort celebrates what draws us to The United Methodist Church and what we aspire to be. The #BeUMC Leader Toolkit includes new resources to help local churches embrace the campaign by including the "#BeUMC" hashtag in social media posts. New graphics and promotional videos were recently added to the toolkit and are ideal for Zoom and other backgrounds. Learn more.
The 2024 United Methodist General Conference will be held April 23 – May 3, 2024, at Charlotte Convention Center in Charlotte, North Carolina. Delegates from Africa, Europe, Asia and the U.S. will attend the 11-day gathering.