Training Tuesdays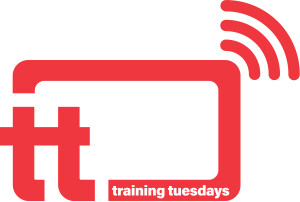 Training Tuesdays is a new online training experience to inspire and equip local church leaders to connect more people with Jesus.
Using Zoom, leaders call in and connect from 7 to 8:30 p.m. to learn from an expert about their committee and its ministry. The calls are videotaped and can be accessed later online.
Upcoming Webinars:
---
Past Webinars:

How to Secure Your Building, De-escalation, and Assailant Training
Speaker: David Johnston
Join Mr. David Johnston from the U.S. Department of Homeland Security to learn about the four easy steps that your congregation can take to mitigate threats and help protect worshipers from active assailants. The discussion will include emergency planning, connecting with your local first responders and options to apply for federal grant funding to enhance physical security at your facility. The presentation will also include a question and answer session to discuss today's challenges.
Four Congregational Pathways
Speakers: Bill Brown, Lauren Harris, Kayla Spears, Rob Townsend and Christie Latona
Join us for this webinar where you will discover 4 opportunities for your congregation to take its next faithful step. During this webinar you will learn about the 4 Congregational Vitality Pathways, The Launch Initiative, the Catalyst Initiative, the Readiness Initiative and the Legacy Church Conversation Initiative, and how to successfully apply. Bring your team, bring your questions, bring your excitement and get off the new year off to a strong start.
One Board: The Gifts of a Simplified, Accountable Structure for Such a Time as This
Speakers: Rev. Johnsie Cogman, Washington East District Superintendent, Rev. Donna Claycomb Sokol, Pastor Mount Vernon Place UMC, DC and Revs. Alan and Kari Jones of Connection in Middletown, DE
This webinar will discuss: The benefits of the one board model; the steps to transition from several committees to this model; the kind of leader needed for this team; the ideal size of the team; and will provide a sample agenda/ structure of the meetings.
Cultivating Healthy Relationships: A Holistic Approach to the Work of the Staff-Parish Relationships Committee
A local congregation's Staff-Parish Relations Committee has primary responsibility for cultivating healthy and fruitful relationships between the congregation, clergy, and staff of their church. Oftentimes, however, the committee's focus can become merely conflict management. This session will offer an overview of the worship of the SPRC, suggestions for how to cultivate healthy systems that prevent conflict and nurture healthy communications systems, and yes, when needed, conflict management approaches for situations when issues do arise.
New Ways to Engage People for Ministry in Covid
This webinar will explore how Covid has changed the way people are engaging in church in general and how to re-engage them so that they are willing to do the critical work of ministry.
The Role of Trustees
Speaker: Bill Westbrook, Pen-Del, Dir of Administrative Services/Treasurer
This webinar will provide the Disciplinary responsibilities as well as some practical realities governing the work of the Board of Trustees.
Finance Committee Preparations for 2022
This webinar will help Finance Committees prepare for their activities in 2022. Topics will include:
1. Recommended Finance Committee responsibilities and schedule
2. Local Church budget philosophy and recommended allocations
3. Internal financial reporting and church accounting software
4. Expansion of online giving options
5. Retention of church records
6. Update on the employee retention credit
Discipleship Ministries Form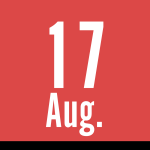 Join us on this webinar as we discuss the Discipleship Ministries form, a new form that will be used for this year's church conference. Part of the form will look familiar as it incorporates some questions from last year's Congregational Profile. Using the lens of John Wesley's Rules of Discipleship, this new form will help churches identify the different paths of discipleship as well as opportunities for new paths of engagement. It will help you indicate which discipleship paths you are already engaged in as well as identify church resources that are being used or that could be used to benefit the local community to increase discipleship.
Church Conference Training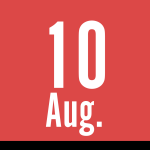 Join us on this webinar as we discuss what this year's Church Conference season will look like. We will walk you through the Arena forms, and show you the difference between the worksheets and forms on our website. We will show you how to end someone's term, add someone to the committee leader toolbox and explain the importance of having someone listed as the church administrator.

We will also look at the new form added this year, Discipleship Ministries Form, but encourage you to attend the Training Tuesday on August 17, for a more in-depth conversation.

If you are filling out any church conference forms, please plan to attend this training, whether they are new or they would like a refresher course.
Re-entering Well Update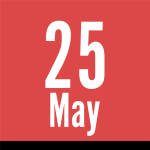 Presenters: Bishop LaTrelle Easterling and members of the BWC's COVID-19 task force
As parts of the world slowly begin to reopen after more than a year of adjusting to the COVID-19 pandemic and physical distancing, congregations are beginning to make plans to open their buildings for in-person worship and other ministries.
Questions are emerging for laity and clergy as leaders assess best practices for re-entering well in mission and ministry during this time of transition. What information is available about meeting in sanctuaries, serving Communion, singing in worship, caring for those who are unvaccinated and for children not yet eligible for a vaccine, as we continue to privilege life above all other concerns?
Let the Oppressed Go Free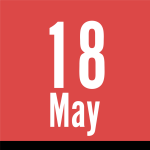 Presenter: Rev. Marvin McMickle
Respected scholar, teacher, biblical storyteller, and author, the Rev. Marvin McMickle, is coming to Training Tuesdays on May 18 at 7 p.m. In a conversation about his newly released book, "Let the Oppressed Go Free: Exploring Theologies of Liberation," McMickle will explore how our faith and practice enable us to rise united so that all can be free. Discover the evolution of liberation theologies in their historic and cultural context and the transforming impact that they have on the social and political lives of Christians today.
Grant Writing Basics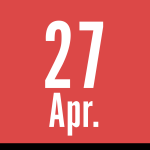 Presenter: Dr. Scheherazade W. Forman
This webinar will provide basic steps to research and write a grant. It will include: how to get started, tips and guidelines, basic formats, search resources, and grant management tips.
Administrative Year in Review/Annual Fund Balance Report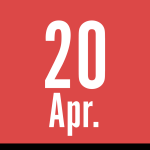 Presenters:
Tonia Bennett– Frederick District Administrator
John Gauthier – Baltimore Suburban District Administrator
Dave Schoeller – Business Analyst
Pier McPayten – Comptroller
Paul Eichelberger – Treasurer
Are you involved with any of the administrative reports generated by a local church each year? Church Conference forms, Statistical Data collection, Fund Balance reports, and Local Church Audits? Many local church administrative reports will be reviewed with a focus on locating helpful online support materials. Special attention will be provided for knowing how to fill out the upcoming Annual Fund Balance Report that is due June 30th. A short conversation will also clarify the difference between the Fund Balance Report and a Local Church Annual Audit. Our panel looks forward to hearing your questions.
Jesus and Justice: How our Methodist tradition holds together evangelistic piety and social advocacy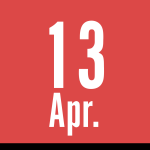 Presenter: Dr. Douglas Strong
For the last century or so, United Methodists (and members of other American churches) have been stuck in a polarized and divided religious environment, in which Christians champion either a personal gospel of evangelism and discipleship or a social gospel of justice advocacy. This false dichotomy is neither scriptural nor true to the Wesleyan heritage. Many eighteenth and nineteenth-century Methodists kept Jesus and justice together, due to their convictions about sanctification: We can do the same!
Beyond the Crystal Ball: The State of the Church with Bishop LaTrelle Easterling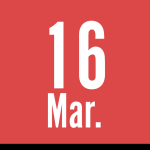 The last year has cast The United Methodist Church into tumultuous and Spirit-filled times. Even as people of faith, there are times when we desire greater certainty. However, there is no crystal ball that will predict or control the future.
We remain in a liminal season: The General Conference postponed its policy-making work for another year and called for a Special Session to keep the denomination in order; the Northeastern Jurisdiction postponed its session, thereby creating coverage issues as bishops retire; and the Baltimore-Washington Conference is making plans to affiliate and share episcopal leadership with the Peninsula-Delaware Conference. Add to that mix, the announcement of a proposed new stream of Methodism - the Global Methodist Church - and it becomes clear that we have more questions than answers.
But, amidst the unknowns, we are called to trust in God and lean even more deeply into discipleship. How are we called to faithfully respond and thrive in the season ahead? Bishop Easterling shares information and insights in a webinar Tuesday, March 16, from 7 to 8:30 p.m.
Managing Conflict In a Sea of Change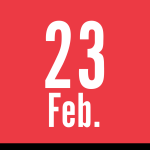 Presenter: Rev. Dr. Karin Walker
Resolving church conflict begins with the understanding that the parties involved already are capable of creating the best solution. Develop the tools to assess the conflict, discover options, and empower dialogue through informed and effective conversations. Learn how to get those conversations going and how to stay out of the middle!
Rev. Dr. Karin Walker is a co-creator of the Financial Leadership Academy for clergy sponsored by the Mid-Atlantic Foundation. She is a certified coach and on the faculty of Holmes Coaching. She is the pastor of Fallston UMC and the Mission Central Parish. She has done mediation for churches and organizations for the last twenty years.
"Introducing the Federal Security Grant Program that is Available to BWC Churches"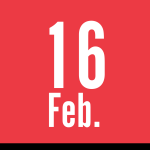 The Federal Emergency Management Association will announce in mid-February the details of this year's Nonprofit Security Grant Program (NSGP). These grants are available to all churches to invest in additional security measures to safeguard their places of worship. Once the FEMA announcement is made, we believe all applications for this year's grants will be required before the end of March.
https://www.fema.gov/grants/preparedness/nonprofit-security
This webinar is being held to help BWC churches learn more about this security grant opportunity.
What type of security measures can be taken to safeguard a place of worship?
How should a church conduct an assessment of their security needs?
What steps can be taken to apply for the Federal grant?
What other State grant opportunities exist for BWC churches?
The BWC Finance Office will be hosting this event and they have invited two members from the security integrator firm, Clear Connection, to share their specific knowledge about how a church can best submit an application. The Finance Office will also have updates on the PPP2 church loans and the Employee Retention Credit opportunities.
PPP2 Training for Local Churches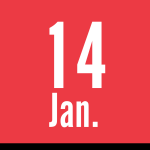 The release of the Small Business Administration guidelines on Jan. 6 has been quickly followed by the release of funds to community lenders this week. Several of the major lenders also sent out registration links yesterday, a sign that they will also be open to receiving applications very soon.
Catalyst Initiative: why and How to Apply Webinar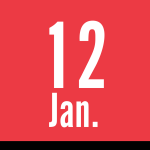 Initiate. Ignite. Invigorate.
Using cohorts, coaching, and cutting-edge learning, the Catalyst Initiative will renew your congregation. This profound and innovative engagement tool will initiate new understandings of church, ignite faith into action, and invigorate your congregation to discover and claim God's vision for your lives and community. The Catalyst Initiative awaits your application.
This Training Tuesday will both explain why your church should apply and how to successfully complete the extensive application process. Letters of Intent are due on Friday, January 15. Bring your decision-makers to this webinar with you!
Clergy Care: Building Resiliency and Practicing Sabbath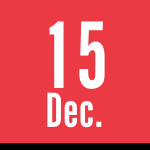 Presenters: Rev. Twanda Prioleau and Rev. Dr. Nick Bufano
Clergy and SPRC committee members will be presented with current and practical information about engaging in self-care that builds resiliency for ministry. Participants will also be introduced to contemporary concepts of Sabbath, and will be provided with take-home practices to begin right away.
Statistical Report Training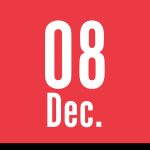 Presenters: District Administrators
We hope you can join us as we delve into the upcoming Statistical Report Season. If you are responsible for completing the 2020 Statistical Reports, you are encouraged to register for this training. During our time together, you will learn what system to use, what information is used to calculate your Mission Shares, and what figures should and should not be included.
We will also walk through the Ezra Statistical Report system and show you how to complete the reports, save and submit them, run reports, and more.
Navigating Between a rock and a Hard Place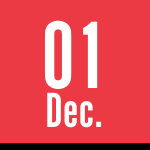 Presenters: Douglas Powe, Jr., Ph.D. Director of Lewis Center for Church Leadership and James C. Logan Professor of Evangelism (E. Stanley Jones Chair) Wesley Theological Seminary
Many congregations are struggling to move forward as vital communities, especially during this time of the pandemic. Is this your congregation? Do you constantly feel like you are stuck between a rock and a hard place? Are you spending all your energy trying to navigate between the two? By participating in this webinar you will walk away learning how to successfully navigate this dilemma and thrive in our new reality.
Gifts to Build the Body: Using Spiritual Gifts to Assemble Your Nominations Committee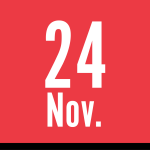 Presenter: Janice Harmon
Spiritual gifts are the grace of God at work within us, empowering us to match our deep passions with the world's deep need. Why not use these grace gifts to build and strengthen our church communities? The nominating committee is the team that "builds the team. Pastor Janice Harmon, associate pastor at Emory Fellowship in Washington, DC, will share how to use spiritual gifts to build your nominating committee.
Simplified, Accountable Structure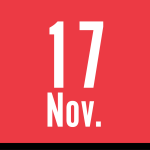 Presenter: Kay Kotan
Are you tired of unproductive meetings that seem to go on forever? Does your church have more leadership positions than people to fill them? Do meetings occur without ever discussing how ministries align with the mission of making disciples of Jesus Christ? Is your church simply meetinged-out? If this sounds like your church and you are looking for another way to lead your church more faithfully, more simply and with greater impact, please join us to explore simplified, accountable structure. In this workshop, you will learn:
The leadership styles of most churches and how effective they are
The difference of management and governance through leadership
Why many will not serve in the church structure today
How to meet less but be more effective and missionally focused
How to simplify the four administrative committee functions
How to offer permission-giving guidelines for day-to-day ministry to occur within safe boundaries
Why accountability must be part of leadership at all levels
Church Finances During the Pandemic: Tools for a Challenging Time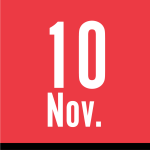 Presenter: Paul Eichelberger
After many months of shuttered churches, how should a church finance team approach the budget cycle for 2021 as the pandemic continues to impact our ministries? What have we learned about our finances from the 2020 activities? How do we address goal setting in uncertain times? Are we prepared for a second wave? What changes must we put in place to ensure the church has a sustainable funding plan that supports vibrant ministries that meet the current needs within our communities and throughout the world?
This webinar will help us identify the common financial issues that BWC churches are experiencing at this time. We will then explore several financial decision-making tools that can be used to address these issues.
Next Level Leaders Academy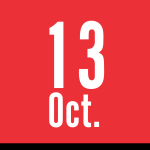 In the midst of a pandemic and adjusting to the "New Now," most of us can benefit from a refresher course on Next Level Leadership. Join us on October 13th for Training Tuesday as Dr. Robert Jennings, a former president of two universities, skilled administrator, think-tank leader, coach, mentor, speaker, leadership trainer, and committed Christian minister of the gospel, discusses the evolving dynamics of leadership in these challenging times.
This webinar serves as a preview of the Next Level Leaders Academy taking place online October 30-31, 2020. Dr. Jennings is one of the presenters along with Rick Dahlgren, a psychologist, behaviorist, educator, and author. They will also be joined by the Rev. Lia McIntosh, author, International Federation Certified Coach, consultant, program officer and grant manager for the Ewing Foundation, and trustee on the Board of Saint Paul School of Theology. They will be our training team for the Next Level Leaders Academy.
Lay Servant Ministries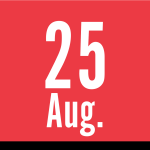 Presenters: Linda Flanagan - Director of Lay Servant Ministries, Deborah Sims - Frederick District Director of Lay Servant Ministries, Carol Travis - Greater Washington District Director of Lay Servant Ministries
We are all called to serve God and His purposes, and we should prepare ourselves to do that as best as we can. The UMC Lay Servant Ministry program offers that preparation to all laity. Join us in this webinar to understand the many facets of this program in the Baltimore-Washington Conference. Designed for all laity, church leaders, pastors, and Conference officials, this webinar will offer clear information and essential, timely updates about the current UMC Lay Servant Ministry program here. We will explain the program components and benefits for all laity. We will also present new Conference guidelines for this year of virtual learning and cancelled courses. Whether you are simply curious or a long-time certified lay member, you will find helpful information during this time. Program leaders will offer time to answer your questions as well.
Church Conferences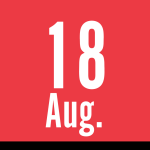 Presenters: District Administrators
Join us on this webinar as we discuss what the Church Conference season will look like this year. We will walk you through the Arena forms and show you the difference between the worksheets and forms on our website. We will show you how to end someone's term and add someone to the committee leader toolbox. You will also learn the importance of having someone listed as the church administrator.
We encourage anyone who will be completing a church conference form to attend this training, whether they are new or they would like a refresher course.
Multi-generational Leadership for the 22nd Century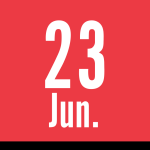 Presenters: Rev. Dr. Rodney Smothers: Director of Leadership and Congregational Development for the Baltimore-Washington Conference and the Rev. Lia McIntosh, a coach and author
Our future will require collaborative approaches to communities that are multi-generational, multicultural, and theologically diverse. The sweeping changes in our communities, churches and cultural contexts, require a more adaptable and nimble approach to leadership. This blended leadership context will include multi-generational teams, new rules framed by Millennials and Generation Z. Communication in a digital world, Communities vs. Institutions, Storytelling and Vision, Coaching for Transformation, Healthy Habits, and learning from innovative organizations beyond the church will become our new next.
ReVisioning Ministry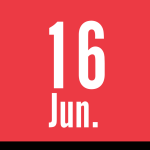 Presenters: Rev. Bill Brown, Rev. William Chaney and Rev. Donna Claycomb Sokol
COVID-19 has effectively wiped out the entire church calendar for the rest of 2020 yet the mission of the church to make disciples for Jesus Christ continues. Finances for many congregations has dropped precipitously. Pastoral care has become a series of phone calls to the most vulnerable. Many churches have taken their worship experiences online through YouTube, Facebook live and direct streaming through their websites. There are multiple Google Meets bible studies and multiple Zoom meetings in each congregation. The ministry of the church goes beyond worship to include ministry to children, youth, pastoral care, discipleship and evangelism. This raises a significant leadership crisis for any church that seeks to be relevant post shelter in place orders. ReVisioning Ministry is designed to equip the pastor and the leadership of the congregation to revision current ministries, revision their community and revision new ministry endeavors. ReVisioning embraces the principals of human centered design and new church engagement to give the church a blueprint on how to approach ReVisioning their ministry within this new reality.
When The Collection Plate Disappears - Funding Ministry in A Virtual World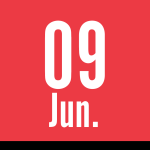 Presenter: Rev. Daryl Williams Senior Pastor, St Paul UMC, Oxon Hill, MD
The question that is plaguing ministry leaders across the nations is, "What do we do now?" COVID-19 simultaneously made our ministries all the more essential and changed how we traditionally fund them. What most of us need now are strategies for ongoing stewardship and ministry funding in a virtual world. Join stewardship expert Dr. Daryl L. Williams, as he discusses how to engage your congregation and build a culture of generosity when the collection plate has disappeared.
Building Healthy Intentional Discipleship Pathways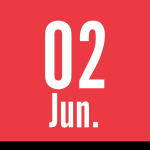 Presenter: Rev. Evan Young, Executive Director of Stakeholder Relations, Discipleship Ministries
Learn the basic principles behind See All The People, a movement to help us as United Methodists understand what discipleship and evangelism mean in the 21st century. Engage in discovering whose job it is to make disciples, how to stop fixing problems, and how discipleship begins with relationship. Through sharing a variety of models and approaches to build and sustain healthy, intentional discipleship pathways, you will be inspired and equipped to do the same in your congregation.
PPP forgiveness for BWC churches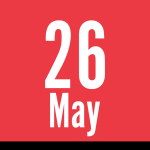 Presenters: Paul Eichelberger and the finance team
The Small Business Administration (SBA) released the Paycheck Protection Plan (PPP) Forgiveness Application on May 15. This application will be used by lenders to develop their online and in-person processes. The lenders will soon be contacting churches who received PPP Funding to let you know exactly how you are to apply for PPP forgiveness.
During the Training Tuesday webinar, BWC leaders will address guidelines and offer advice to assist churches in completing their applications.
Discovering a Pathway to Peace When Life Feels Off Track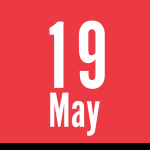 This week's Training Tuesday webinar, from 7 to 8:30 p.m., is a part of the "ReOpening, ReNewing, and ReStarting" series. The topic is "Discovering a Pathway to Peace When Life Feels Off Track." The presenter is James Tate.
Are you feeling bogged down by your past, discouraged about your present and unclear about the future? Christians and unbelievers alike deal with depression and other mental and emotional illnesses, but there is hope! Jesus promises and provides an abundant life – a life full of joy, peace, and purpose.
This session utilizes the Living Compass resources. Participants will need to take the free, Living Compass assessment prior to the webinar. Visit https://assessments.livingcompass.org/
What Now? What's Next?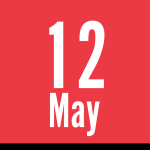 The coronavirus pandemic has shaken our culture and church to the core. As churches prepare to relaunch on-site worship, some congregations are noting opportunities for hope and new vision. Together, we're beginning to hear the shared chorus of "What Now? What's Next?"
On May 12, a BWC Training Tuesday webinar will delve into how churches can continue to provide ministry and leadership in this digital age. Practical, inspirational and theological questions will be explored as church leaders claim a new normal. The webinar will also examine what churches may be choosing to leave behind with the virus and what lessons and visions created during the past several weeks will they choose to carry forward.
The Rev. Bill Brown will lead a panel discussion of "What Now? What's Next," during this next Training Tuesday webinar, scheduled for May 12 from 7 to 8:30 p.m. Register online and the Zoom link and password will be sent to you.
ReOpening, ReNewing, ReStarting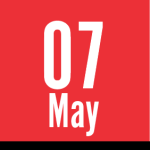 In this season of the coronavirus pandemic, congregations have learned how to be church in new ways. Now, as government leaders begin to consider how to reopen the public landscape, spiritual leaders will take on a new set of skills and responsibilities.
United Methodist churches in the Baltimore-Washington Conference will continue to conduct virtual worship and refrain from in-person gatherings until it is clearly safe to do so again. But the time for asking good questions and making thorough preparations has arrived. Churches are now being asked to create "Re-Entering Well" teams. Some of the details and practical considerations of re-entering well will be discussed in a webinar on Thursday from 7 to 8:30 p.m.
The Rev. Bill Brown will host a panel of local churches and conference leaders, including Bishop LaTrelle Easterling, as they discuss the questions churches need to be asking and the strategies congregations need to be considering as we continue to respond to the coronavirus pandemic.
Additional Resource:
Re-Entering Well Guidelines
What's Now? What's Next?"
TO SERVE IN THIS PRESENT AGE: LEADING AND SERVING IN THE MIDST OF TRAUMA AND GRIEF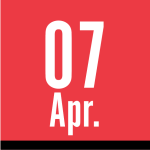 PRESENTED BY DR. DEBORAH HASKINS
Individuals, families, and communities experience trauma and losses (often multiple), including adverse childhood experiences (ACEs). They often struggle with healing the emotional and spiritual "fall out" from these traumatic events. What happens when there is complicated trauma and grief, including homicidal loss, police brutality, frequent community violence? In this session, you will learn how to journey with persons experiencing grief, loss, and trauma and offer hope as part of your mission to transform lives.
Additional Resources:
A New Framework for Addressing Adverse Childhood & Community Experiences - The Building Community Resilience Model
Pair of ACEs Tree Worksheet
Pair of ACEs Tree
Local Church Financial Relief Webinar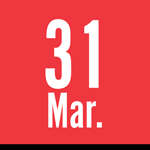 Local Churches in the Baltimore-Washington Conference have not worshipped together since March 8. At the time this webinar is being held, churches will have been shuttered for three full weeks and it appears that this may continue for at least four more weeks. We celebrate the innovations being developed by local churches to continue ministry into these days. However, the reality of making payroll and paying the bills is putting stress on all local church stewardship teams. The need for our Stewardship Teams to take action is urgent and essential.
To sign up for a consultation based on your church's needs, visit the Local Church Consultations page.
Worship beyond the walls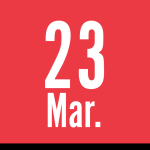 Unified Board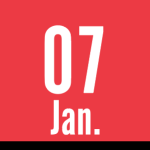 Some churches are reorganizing their administrative structure to either streamline decision making and/or to rightsize that structure. This class will provide tips and strategies from church leaders who are successfully utilizing this model and will address common questions and pitfalls.
This session was led by the Rev. Johnsie Cogman, superintendent of the Washington East District.
Nominations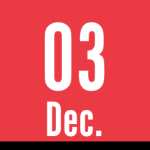 The role of Nominations and Leadership Development is more than creating the roster of leaders for church conference. This webinar enabled participants to learn strategies for helping members identify and develop their God-given gifts. Sample job descriptions that may be useful for recruiting and development will be shared.
This class was led by Christie Latona, director of Connectional Ministries for the Baltimore-Washington Conference.
Church Council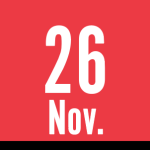 This webinar was led by Pastor Kevin Brooks of Mount Calvary UMC in Charlotte Hall.
During this session, Pastor Kevin Brooks of Mount Calvary UMC, reviewed the essential functions of the church council, and equipt the church council chairpersons to lead effective meetings through: use of an agenda planning template; strategies for keeping the meeting on track; moving forward and prioritizing dreaming; and deciding or discussing critical matters for the continued health and growth of the church.
Finance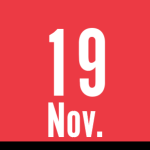 During the class on Finance, participants examined church finance on a multi-dimensional level. The Finance class was led by Paul Eichelberger, the treasurer and CFO of the Baltimore-Washington Conference.
Additional resource: Finance Committee Basics video.
Trustees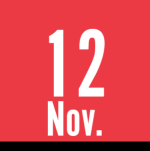 This session was led by John Strawbridge, chair of the Baltimore-Washington Conference Board of Trustees.
During the class on Trustees, participants learned to see their work as the "mission of good stewardship" as they provide supervision and maintenance of the local church's properties for the purpose of enabling the church to do effective ministry.
Additional resources:
Local Church Trustees Basics video
Staff parish relations committee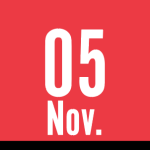 Rev. Rebecca Iannicelli, dean of the Cabinet and superintendent of the Annapolis District, led the Nov. 5 webinar on Staff-Parish Relations Committees.
Additional resources:
Sexual Ethics Policy
Conflict Resolution Guidelines
In addition, you can watch the SPRC Basics video.