Districts & Regions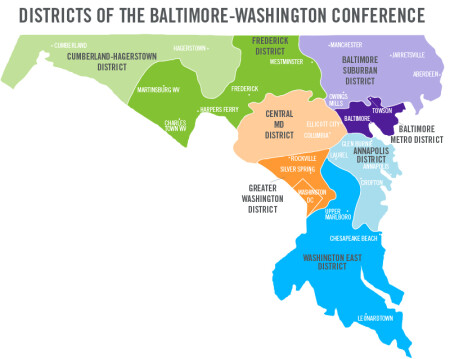 The Baltimore-Washington Conference is divided into four regions, each containing two districts. The districts are led by superintendents. Each district also has several committees that deal with youth, property and the superintendency.
» Download the district map (PDF format)
The regions each employ resource personnel, who act as strategic missional consultants, providing resources to help churches to grow spiritually and become more vital in mission and ministry.
Districts at a Glance
View additional details about each district.
How to Reach Your District Office
Baltimore Region
Southern Region
Washington Region
Western Region