05.07.20

|

Congregational Development, Wellness and Missions
Throughout this season of disruption and new ways of being church together, Bishop Easterling and church leaders have stressed that the safety and health of every person is our priority. As government leaders begin to call for the opening of the public landscape, churches are being advised to continue to conduct virtual worship and refrain from in-person gatherings until it is clearly safe to do so. Knowing when it is safe and how to re-enter church buildings safely requires intentional planning.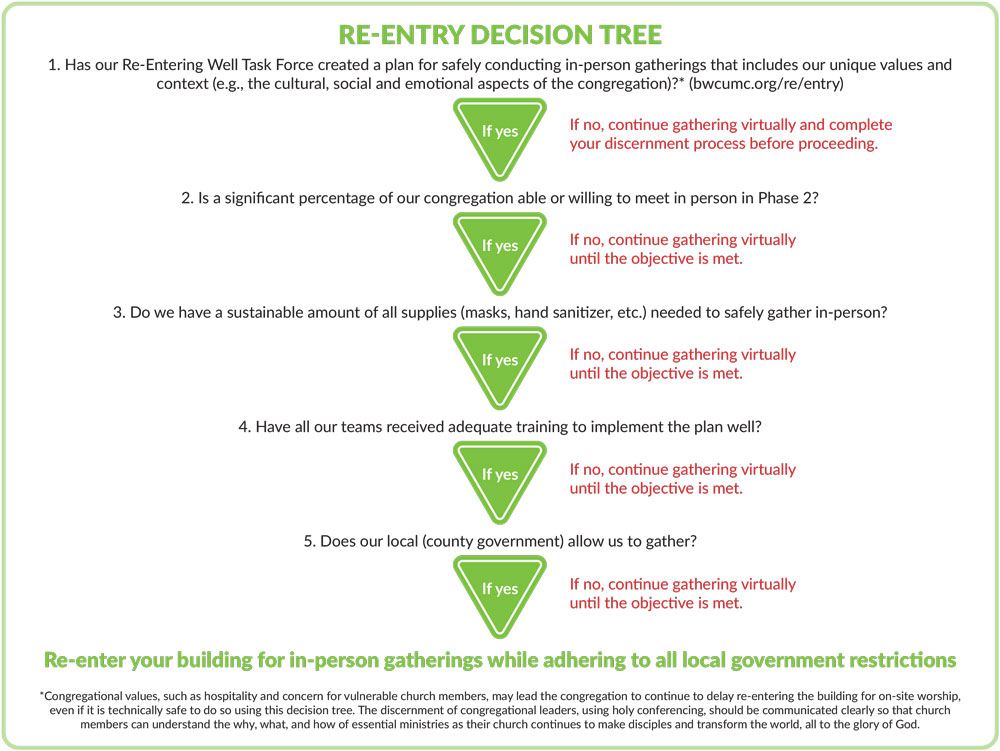 Church Gathering Risk Mitigation Tree
Save-a-seat: a simple solution to prepare your congregation to safely worship together with appropriate social distancing.
Free trial: Text in church. Learn more.
Latest updates on COVID-19 in your area
The links below will be updated weekly on Wednesdays.
Resources to display in your building