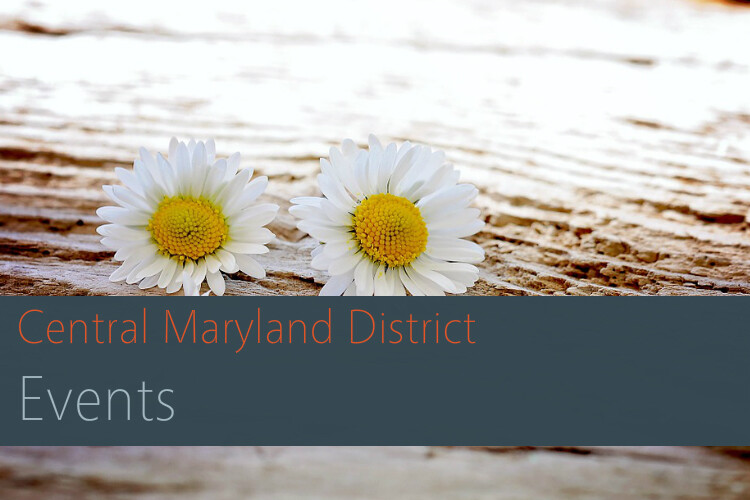 April 13: SMALL CHURCH INTEREST GROUP
Your are invited to join members of the Small Church Interest Group for their second meeting . The meeting will be held on Saturday, April 13, 2019 at Salem U.M. Church, Brookeville ( The Church address is: Salem U.M. Church, 12 High Street, Brookeville, MD 20833) from 10A-12P. There will be two presentations. The first guest speaker is Eric Hebron from West Liberty U.M. Church and he will present research findings on small churches. Rev. Phil Ayers and Rev. Dr. Steven Cho will share information on the "Circuit Model". Please come (and bring others with you) to receive this valuable information to share with your congregations.
Future Small Church Interest Group Meetings are Saturday, June 15th & Saturday, November 9th from 10:00 A.M - 12 Noon. Interested in hosting a meeting or joining the group? Please contact Mrs. Audrey Hall at .
---
May 29-June 1: ANNUAL CONFERENCE
Online registration is now open for the 235th Annual Conference Session of the Baltimore-Washington Conference, which will be held May 29-June 1 at the Waterfront Marriott Hotel in Baltimore. CLICK HERE TO REGISTER.
• See a list of nearby hotels.
• See a listing of all the workshops.
• The daily hotel room rate is $168 plus tax for a single, double or triple room until these rooms are sold out. You can register online or call 877-212-5752 to reserve a room. Please advise the reservation agent that you are eligible to receive the BWC Conference rate.
• The theme of this year's session is We are One: United to Love. We hope you will join us in prayer as we unite for a time of meaningful fellowship, profound worship and holy conferencing. For more information, visit www.bwcumc.org/events/annual-conference.
---
June 8-9: WASHINGTON REGION LAY SERVANT MINISTRIES ACADEMY
Save the date. The Academy will be held at the Mission Center in Fulton, MD.
---

DOWNLOAD the Central Maryland District calendar to learn about other educational and networking opportunities coming up.
---
---
Baltimore-Washington Conference Events:
---
---
Do you have an event going on at your church? Let us know!
Contact Sophie Amer, 410-309-3493.