Connectional Calendar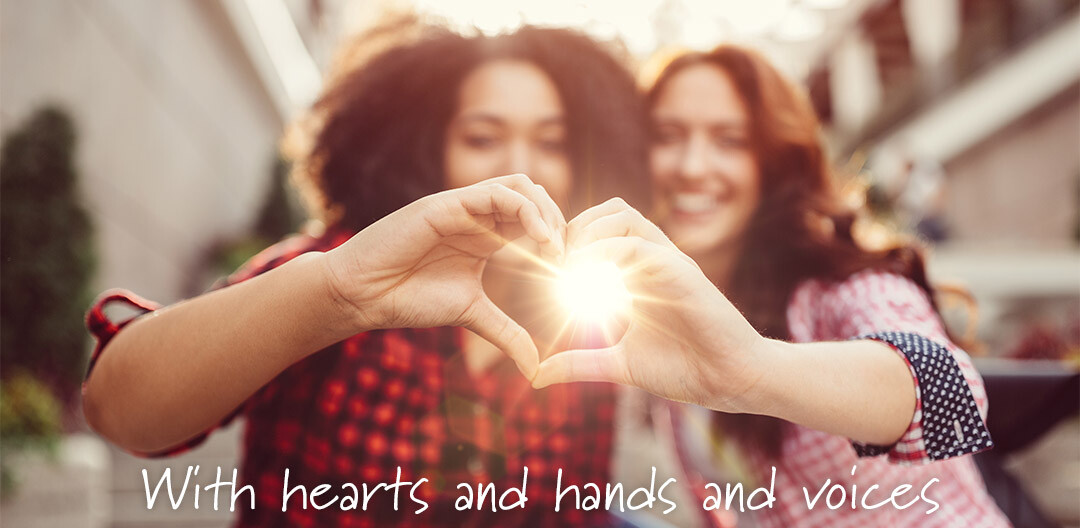 We begin this month celebrating the people who have enriched our lives with their faith and witness, move into events that inspire and strengthen young people and other leaders, and close with a gathering that points us toward as expectation and the hope of the coming of a Savior.
November
Nov. 1 – All Saints Day
Learn more about John Wesley's view of All Saints Day, a day he "particularly loved."
Nov. 1 – Stand with the Saints
Join a prophetic action that will lead to legislation for young immigrants. Gather at 11 a.m. on Capitol Hill. Learn more and register.
Nov. 3-4 – Certified Lay Ministry Recertification Make-up Class
A Certified Lay Ministry recertification make-up class will be held Nov. 3-4, at the BWC Mission Center in Fulton. Registration is required. For more information, contact Deb Trowbridge at 410-309-3302.
Nov. 3-5 – New Day for Churches in the City
New Day for Churches in the City is an immersion experience on urban ministry with trainer and coach Jim Griffith and the Rev. Donna Claycomb Sokol, at Mt. Vernon Place UMC in D.C. $279 for pastors, $99 for team members. Learn more and register.
Nov. 3-5 – Exploration| Portland
Exploration, a biennial, three-day event for young adults in Portland, Ore. The event, sponsored by the General Board of Higher Education and Ministry, is for young adults who want to know more about what ministry is all about and explore their gifts for service as a Deacon or Elder in The United Methodist Church. Visit ExploreCalling.org.
Nov. 4 – The More Church Leaders | Stronger Church Leaders Conference
The More Church Leaders | Stronger Church Leaders conference will enable participants to identify and support new leaders and build and maintain effective ministry teams. From 10 a.m. to 1 p.m., at Wesley Seminary in D.C., or can be watched via live stream. Learn more.
Nov. 18 – Welcoming the Stranger
DC-MD Justice for Our Neighbors hosts a discussion about the critical climate that immigrants and refugees are facing. Learn more.
Nov. 19-21 – BWC UMW annual trip to New York City
The BWC's United Methodist Women make their annual trip to New York City for the Blanche Powell Memorial United Methodist Seminar. For more information, contact Zilpha Pinkney.
Nov. 23 – Thanksgiving Day
View Let us Give Thanks: A photo prayer.
Nov. 28 – #GivingTuesday
The denomination's #GivingTuesday theme this year is "Connect Your Passion with God's Mission." Learn more about United Methodist missionaries and Advance projects.
Nov. 26 – United Methodist Student Day
The offering collected across the denomination furnishes scholarships and loans for students attending United Methodist-related and other accredited colleges and universities. Learn more about observing this Special Sunday.
Nov. 29 – Advent Day Apart with the Bishop
Advent Day Apart with the Bishop, 8:30 a.m. to 3 p.m.; the clergy of the BWC are invited to a special time of worship, learning, fellowship and renewal with Bishop LaTrelle Easterling at Trinity UMC in Frederick. The theme is "Expectantly Waiting: God Bending Low;" the speaker is the Rev. Larry Peacock. $20. Learn more and register.
December
Dec. 1 – World AIDS Day
Last year, approximately 37 million people around the world were living with HIV or AIDS. Young people and particularly women are increasingly affected - nearly half of all AIDS patients are women. And each day, 700 babies are born HIV positive. Mother-to-child transmission of HIV (MTCT) can be reduced to below 5% when women have access to testing, counselling and treatment. But access is often difficult. Learn about the United Methodist response to HIV/AIDS.
Dec. 2 – Conference Council of Youth Ministries Christmas Party
At 10 a.m. CCYM members and their friends will gather at the Mission Center in Fulton. Learn more.
Dec. 3 – First Sunday in Advent; Migration Sunday
A special offering will raise funds to assist migrants and refugees around the world. Learn more and receive resources.
Dec. 4-7 – Quality of Life Retreat
A retreat for people living with HIV/AIDS will be held at the Washington Retreat House. Learn more.
Dec. 8 –NEJ MARCHA meets
This Hispanic/Latino caucus meets at the Greater New Jersey Mission and Resource Center. Learn more.
Dec. 14 - Christians Engaged in Faith Formation

Lay and clergy educators will meet from 10 a.m. to noon at Wesley Freedom UMC in Eldersburg to discuss cost-effective and creative ideas and resources. Learn more.
Dec. 15 – Home for Christmas
As part of a national Mission Outreach tour for Christmas, United Methodists will be handing out hot chocolate at the Gallery Place – Chinatown Metro Station in D.C. to promote Christmas Eve services at area churches. Unwrap the true meaning of Christmas this year with Advent resources.
Dec. 25 – Christmas Day
"And she brought forth her firstborn son, and wrapped him in swaddling clothes, and laid him in a manger; because there was no room for them in the inn."
January
Jan. 6 – Epiphany
See reflections on Epiphany from the Board of Discipleship.
Jan. 11 – Christians Engaged in Faith Formation
Lay and clergy educators will meet from 10 a.m. to noon at Silver Spring UMC to discuss creative and easy summer idea. Learn more.
Jan. 15 – Martin Luther King Jr. Day
Celebrating the life and achievements of Martin Luther King, Jr.
Jan. 15 – Resolutions for the 2018 annual conference due
See the online instructions for creating and submitting a resolution.
Jan. 18-25 – Week of Prayer for Christian Unity
The theme this year is "Your right hand, O Lord, glorious in power" and is inspired by Exodus 15:6. Learn more.
Jan. 20 – Living Your Call
Designed for anyone sensing a call to ministry and their mentors or pastoral leaders. Registration required for event, which will take place at the Conference Mission Center from 1 to 4 pm. Keynote speaker on Hearing and Responding to God's Call, worship time and silence with breakout sessions for next steps in ministry and clergy leaders and mentors. Learn more.
Jan. 20 – Taste and See Baltimore
One part inspiration, one part application and one part immersion, Taste & See will encourage and support you and your friends in taking innovative, yet practical, next steps so that you can start new communities with new people to do good with God. If you have dreams of creating a new ministry or a new space to do ministry, this event is for you. Change-makers encouraged to attend. 0.7 CEUs awarded for clergy participants. Learn more.
Jan. 26-28 – ROCK 2018
ROCK, a retreat that draws 5,000 youth and their leaders to a time of revival, fellowship and learning, will be held Jan. 26-28, 2018, at the Convention Center in Ocean City. Bishop LaTrelle Easterling is featured as the guest speaker. Learn more and register.
Administrative Calender
This month, Church Conferences are ongoing. Learn more.
Looking ahead: Statistical Report training begins in December. These reports are typically due about the third week in January (the exact dates vary from year to year).
This resource gives a complete overview of what happens when, in the day to day operations of the church.
Download An Administrative Review: A Year in the Life of the Church

In the Local Church
Be sure to check out the BWC classifieds to see postings of events, for sale items, and positions from local churches in the Conference and beyond.
Posting in the classifieds is free - you'll just need to create an account if you don't already have one. See the Getting Started guide for details.