e-connection

New This Week | Continuing Highlights | Learning Events | Mission Experiences | Beyond the Conference
Covenant Question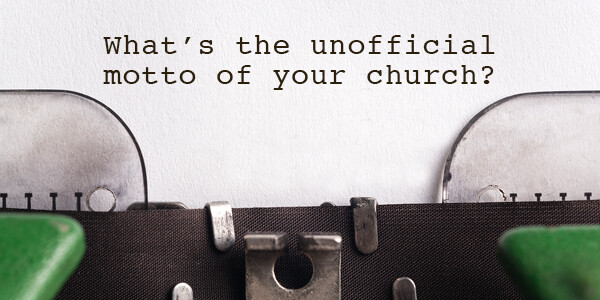 New This Week
Two Events Rescheduled: The organ concert by Elizabeth Krouse, Simply Music: A Midday Concert Alle Breve, has been rescheduled to Tuesday, March 21, at 12 p.m. at Trinity in Frederick. Admission is free. In addition, the BWC's MFSA chapter has postponed its discussion of immigration, scheduled for April 1, until the fall.
Korean Partnership: The BWC Korea Committee is excited to announce that planning for the 2017 Korean Methodist Church Exchange Trip is currently underway. The trip will take place in late July or early August. They are looking for clergy and laity who are interested in immersing themselves in a cross-cultural experience within the Korean Methodist Church's South Korean Conference. This opportunity is ideal for those seeking to learn more about discipleship in an ever-changing and evolving world, and for those interested in enhancing their skills as leaders within distinctly varied cultural, racial, and political climates. Interested candidates should contact Katie Filano before April 15. Program participation is limited.
UMW Hat Parade: The Epworth House Mission Project Committee, a ministry of the Conference United Methodist Women, will hold a luncheon Saturday, April 8, from 11 a.m. to 3 p.m. at the Holiday Inn, 10000 Baltimore Ave. in College Park. Funds from the luncheon will benefit the missioner-in-residence at Wesley Theological Seminary. The theme of the event is "Hats on Parade." Everyone is encourage to wear a hat and to wear shades of green.The hats will be judged and prizes given. Contact Gertrude White at 301-656-9116
Older Adult Day Apart: West River will hold its Spring Older Adult Day Away April 26, from 9:30 a.m. to 3:30 p.m. The theme of the event, which will feature the Rev. Michael Parker as worship and Bible study leader, is "Replanting Yourself in Christ." The event will also include workshops that include art with Ruth Bailey, discovering your spiritual gifts with the Rev. Mary Dennis, gardening for small spaces, and boat rides on West River. Learn more and register.
Care for Creation: The United Methodist 2017 Caretakers of God's Creation Climate Justice Conference will be held Friday, April 28, from 8 a.m. to 9 p.m. at Mt. Olivet UMC, 1500 North Glebe Rd. in Arlington, Va. Learn more about the conference. The event is being held in conjunction with the March for Science, during which people of faith are invited to join with scientists from all parts of the nation on Earth Day, April 29. Learn more.
The March Sower: During Lent, we explore what it means to be dying and to be entrusted with new life. Read more in the monthly The Sower, by the Rev. John Nupp of the Baltimore-Washington Conference Center for Clergy Excellence.
Peacemakers and Bridge Builders: The Board of Directors of the General Commission on Religion and Race recently issued a Statement on Compassion and Justice for Immigrants and Refugees. Read more.
Continuing Highlights
Extension Ministry Dinner: Clergy serving beyond the local church in Extension Ministry in the Baltimore-Washington Conference and their spouses are invited to a special dinner during the 233rd Annual Conference Session on Wednesday, May 31, at 5 p.m., at the Marriott Wardman Park Hotel, 2660 Woodley Road NW, Washington, D.C. 20008. Please RSVP no later than April 10 to Joyce King at .
Remembering the Saints: As preparations are made for the 2017 Annual Conference Session, members of the worship committee are seeking the names of the Lay Members to Annual Conference who have died since May 2016 so that they can be honored in the Memorial Service Friday, June 2. Send names and photos to Pastor Sherri Wood-Powe .
New Health Ministry Seeks Volunteers: The Adullum Community Healthcare Center at St. Johns UMC in Baltimore is now open. This new ministry will provide a professional medical, wellness training and behavioral health screening, for the uninsured and under insured. They are searching for healthcare professionals and others who want to volunteer for this faith-based initiative. Please direct all questions to Pastor Irance Reddix McCray at 318-348-5622..
Bishop to meet with clergy: Bishop LaTrelle Easterling will meet with the Order of Elders March 29, at 11 a.m., at Jackson Chapel, 5609 Ballenger Creek Pike in Frederick. Connect with the BWC Order of Elders Facebook group to learn more about the gathering or contact the Rev. Melissa Rudolph, the chair of the Order of Elders. On Saturday, April 8, at 1 p.m., the bishop will meet with the BWC's Fellowship of Local Pastors and Associate Members at the BWC Mission Center, 11711 E. Market Place in Fulton. Pastor Jerry Colbert serves as chair of the Fellowship.
UMCOR Sunday, (formerly known as One Great Hour of Sharing) will be observed on March 26. A number of resources are available to help churches observe this special Sunday. Watch this excellent video that explains UMCOR's ministry.
Immigration discussion: The Methodist Federation for Social Action will host a discussion on immigration Saturday, April 1, from 10 a.m. to noon with Angela Edman, the site attorney for DC-MD Justice for Our Neighbors. The discussion will be held at Epworth UMC, 9008 Rosemont Drive in Gaithersburg.
View "13th": April 8 marks the 153rd anniversary of the US Senate passing the 13th Amendment, which abolished slavery in America, except in instances of criminal punishment. Join Gethsemane UMC in Capitol Heights for a film viewing of Ava Duvernay's award-winning documentary, "13th," on Saturday, April 8, from 2 to 5 p.m. The film explores slavery, Jim Crow, and criminalization as links in a chain of racial inequality, forged by political and economic motives in the United States. Following the viewing, clergy and community organizers will discuss the role of faith communities in criminal justice reform.
One sound. One voice. One body: St. Luke's UMC in Reisterstown will host a Worship Explosion Friday, April 28. Held in partnership with the BWC's Young Adult Council, the event is designed to unite young adults in the spirit of worship with dance, mime, song, rap and spoken word. Learn more.
Standing with the Vulnerable: In a time in which immigration reform has captured the national spotlight, United Methodists are working to fulfill the biblical mandate to welcome the stranger. See a listing of resources, compiled by the Washington Region, to assist in this ministry.
Praying our Way Forward: Beginning on New Year's Day, each annual conference in The United Methodist Church around the world, will have a week to specifically pray for the denomination and its Commission on a Way Forward, which is meeting to explore the church's response to homosexuality and the unity of the Church. The Baltimore-Washington Conference will pray the week of July 23. Individuals and congregations are encouraged to pray and fast during this time of denominational discernment. The Upper Room has developed a website, UMCprays.org, where spiritual leaders and intercessors can share prayers, information and resources.
Order your 2016 Journal: This year's Conference Journal is being printed and produced by an Amazon-owned company. The process for ordering is similar to other online purchases. The cost is $20. Payment will be made at the time you place your online order. The text of the Journal, minus the Alphabetical Clergy, Lay Member and Surviving Spouse listings, (which contain personal contact information) is posted online. Order your 2016 Conference Journal online.
Learning Events
Lead like a Woman: Theologian Dr. Renita J. Weems and Executive Coach Jane Creswell will be the featured speakers at the Vital Congregations workshop, "Lead Like a Woman," on April 22-23 at a location to be announced soon. Participants will be encouraged to discover or deepen their leadership abilities. Come expecting to grow as you encounter the spirit of God and connect, re-connect, charge or re-charge yourself to new heights of spiritual growth as a leader. Registration between March 2 and April 12 is $89. For more information, contact Jo Chesson or the Rev. Tony Love. Learn more and register.
Laity Training: Bel Air UMC is hosting a Lay Pastors Ministry, Inc. International Conference April 28-29. This two-day conference includes 20 workshops, a keynote speaker and a Celebration Dinner. Whether you are interested in developing a caring ministry in your church or you wish to improve and grow your existing ministry, this conference will invigorate your congregational care ministry. Register online. For more information, contact Fred Guenthner.
VIM Training: A Volunteers in Mission leader training is scheduled for Saturday, April 29, from 9:30 a.m. to 12:30 p.m., at the BWC Mission Center. The training will be led by Lori Willis, a VIM coordinator from Trinity UMC in Prince Frederick. The training will educate participants on all VIM procedures, selecting destinations and projects, registering your trip, recruiting a volunteer team, obtaining volunteer accident insurance and necessary travel documents. The cost is $25. Register online.
Mission Experiences
The Highway To Hanwa: Community UMC in Crofton will be taking their 17th Volunteers in Mission Trip to Zimbabwe in late July/early August. They will be returning to the Hanwa Mission to facilitate the completion of two more major school buildings that will encompass four large classrooms and two administrative offices.The completion of this project will enable the Hanwa Mission School to obtain full certification from The Zimbabwe Ministry of Education. To complete this next phase, the church needs to raise $40,000. They are inviting anyone interested in helping with the vital ministry to make a donation. If you wish to participate, please make your check payable to "CUMC" with ZIM VIM 17 in the memo section and mail it to the ZIM VIM lead, Charlie Moore, at 1168 River Bay Road, Annapolis, MD 21409. All of the VIM team members pay their travel expenses, so 100 percent of your gift goes towards the project.
Urgent need for work teams: The Virginia Conference Disaster Recovery Ministry remains hard at work in areas hit by the February 2016 tornado outbreak and the October 2016 flooding in the aftermath of Hurricane Matthew. The Conference had a tremendous response from short-term mission teams from June-November, and they have an urgent need for teams throughout 2017. Housing with excellent kitchen facilities is available in each location. There is no charge for teams to serve; teams are only responsible for the cost of their food and transportation, though financial contributions from teams with available resources are welcome. If you would like to know more about specific needs and ways you may serve, contact Forrest White, Long Term Recovery Manager and UMVIM Coordinator for the Virginia Conference, at .
Mission Consultation: The 2017 Eurasia-Central Asia Consultation will be held Friday, May 5, beginning at 8:30 a.m., through Saturday, May 6, until 2:45 p.m., at the BWC Conference Center in Fulton. The Rev. Charles Harrell and Pastor Rob Pierson encourage everyone interested in learning more about the church in Eurasia to attend. A special registration discount rate for those who live in the bounds of the Baltimore-Washington Conference is $105. Learn more.
The Adrienne Terry Affordable Housing Fund Update: Rev. Gerry Green, superintendent of the Greater Washington District, recently issued the Affordable Housing Challenge, urging congregations to participate in an automatic monthly contribution to the Adrienne Terry Fund for Affordable Housing. Ebenezer UMC on Capitol Hill announced that 10 of their leaders (about a quarter of their worship attendance) have committed to contribute $25 per person per month for at least the next two years and they challenged other churches to make a similar commitment. Churches that want to rise to this challenge, can make their automatic monthly contribution online. Learn more.
Beyond the Conference
Volunteers in Mission training: The Northeastern Jurisdiction UMVIM and United Methodist Committee on Relief will hold their 2017 training academy March 26 through March 29 at Pocono Plateau Camp and Retreat Center near Scranton, Pa. The cost is $200. The course offerings include: foundation of disaster relief, early response team site assessment, disaster spiritual and emotional care, medical missions, asset-based community development, and more. Register online. For more information, contact the Rev. Tom Lank at 919-428-0461.
THRIVE2017: The Western Pennsylvania Annual Conference and Methodist Theological School of Ohio invite pastors and other church leaders seeking to "do ministry on the edge," to THRIVE2017, April 30 to May 2 in Pittsburgh, Pa. The cost is $425. Speakers include experts in worship, technology, ministry, inclusiveness, theology and more. Learn more.
An electronic newsletter, the e-connection, is sent out weekly. Send items for the e-Connection to Melissa Lauber.