e-connection

New This Week | Continuing Highlights | Learning Events | Mission Experiences
Covenant Question
New This Week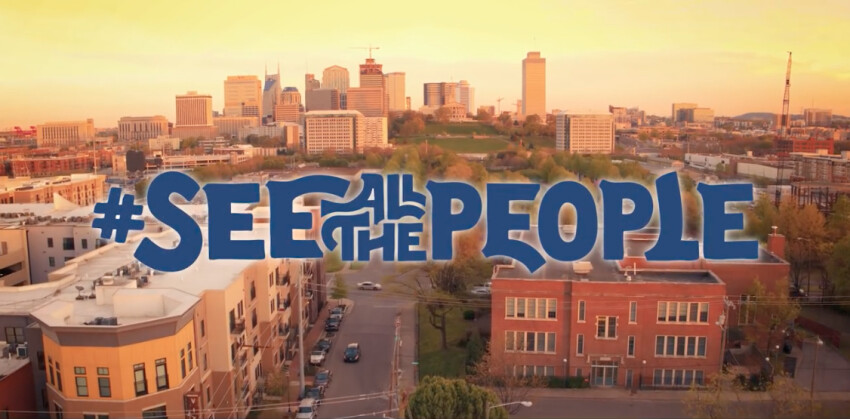 What if we stopped "fixing" our churches and started seeing the people Christ calls us to reach? Discipleship Ministries recently launched a grass-roots initiative called, #SeeAllThePeople, designed to inspire a disciple-making movement across the denomination. See the new video and explore the resources created for your local church at www.SeeAllThePeople.
Prepare for the 2017 Annual Conference Session: The 233rd session of the Baltimore-Washington Conference will be held in Washington, D.C., starting May 31. The Bible Study leader will be the Rev. Steven Manskar from Discipleship Ministries in Nashville. Manskar is also our guest for the podcast, "Digital Missionaries," hosted by the Rev. Erik Alsgaard. Other speaker bios are online, plus a complete schedule.
Strawberry Festival: Wesley Grove UM, 1320 Dorsey Road in Hanover, will hold its 41st annual Strawberry Festival Saturday, June 3, from 8 a.m. to 3 p.m. There will be food (crab cakes, Italian sausage, and strawberry shortcake), vendors and crafters, music by Benfield Brass at 11 a.m., and a blessing of the animals. The event is free.
Deer Park UMC in Reisterstown is hosting its annual Flea Market/Yard Sale on Saturday, June 3, from 8 a.m. to 2 p.m. Spaces are available for $10. Call 410-526-7607 for more information.
Worship Arts Festival: Mt. Olive UMC invites you to its second Worship Arts Festival June 10 from 3 to 6 p.m. The festival will focus on "Praising the Lord through the Arts" with drama, music, dance, biblical storytelling and other expressions to bring people into the heart of worship. The church is located at 5115 Old Court Road in Randallstown. A donation of $10 will be collected. Afterwards, refreshments will be sold at the Youth Café. For more information, contact Joanna Owens at 410-922-1658.
Viewing of 13th:The United Methodist Women of Asbury UMC in Washington, will host a free showing of the documentary, 13th, on Sunday, June 4, from 1 to 4 p.m. in the Fellowship Hall. Calvary UMC at 301 Rowe Blvd. in Annapolis, will host a screening of the same documentary on June 14, from 7 to 9:30 p.m. The Ava DuVernay documentary refers to the 13th Amendment to the Constitution, which reads, "Neither slavery nor involuntary servitude, except as a punishment for crime whereof the party shall have been duly convicted, shall exist within the United States." According to reviewers, "The progression from that second qualifying clause to the horrors of mass incarceration and the sprawling American prison industry is laid out by DuVernay with bracing lucidity."
BWARM annual meeting: Baltimore-Washington Area United Methodists will meet June 17, from 9:30 a.m. to noon, at the BWC Mission Center in Futon. The meeting will include worship, the election of steering committee members, and a review from the Annual Conference session, as well as the year just past, and looking to next year.
New Study Guide: The General Board of Higher Education and Ministry and the Association of United Methodist Theological Schools, in support of the Commission on a Way Forward, have released a new study guide, "The Unity of the Church and Human Sexuality: Toward a Faithful United Methodist Witness." The study guide offers United Methodists an opportunity to facilitate constructive conversations around a cultural and ecclesial flashpoint-human sexuality. The concept for the study guide originates from an Academic Theological Colloquy that shares its name and was held at Candler School of Theology in March 2017. "The Unity of the Church and Human Sexuality: Toward a Faithful United Methodist Witness" study guide is available on Cokesbury.com and Amazon.com. Translations in French, Korean, Spanish and Portuguese will be available on the GBHEM website at the end of May. For more information on the Colloquy, visit www.gbhem.org/colloquy.
Several BWC United Methodists are mentioned in the May-June issue of Interpeter Magazine. Among them:
All laity invited to session: The laity of the Baltimore-Washington Conference will meet from 2 to 5 p.m. Wednesday, May 31, at the Wardman Park Marrriott Hotel. Delores Martin, the Conference Lay Leader, invites all the laity of the conference, especially those wishing to learn more about the possibilities of laity in ministry, to attend the session. The special speaker for that session will be Jodi Cataldo, director of laity in leadership for Discipleship Ministries. Questions? Contact Delores Martin.
Download your App. An new app designed for the 2017 Session of the Baltimore-Washington Conference is now available. Get it on Google Play or Apple's App Store. Search "BWC." The We Are One app contains agendas, up-to-date- news about the conference and more. Questions? contact Kayla Spears or Kat Bowling.
Continuing Highlights
Hershey Park, the amusement park in Pennsylvania, is offering discounted tickets to members of the Baltimore-Washington Conference. A one-day pass is $43.95, a $15.85 savings off the gate price. Purchase tickets online, and be sure to use promo code 92117.
Wear orange June 2: Gun violence kills more than 90 Americans a day and injures hundreds more. On June 2, on National Gun Violence Awareness Day, Americans across the country will wear orange -- a color that demands to be seen. The observance is sponsored by Faiths United Against Gun Violence, a diverse coalition of more than 50 denominations and faith-based organizations, including the Methodist Federation of Social Action (MFSA). Learn more.
Peace with Justice Sunday: This special Sunday is observed June 11. The offering supports Peace with Justice ministries through the General Board of Church and Society and the Baltimore-Washington Conference. A Pastor and Leader's Kit with many downloadable resources - bulletin covers and inserts, videos, sermon suggestions and educational materials are available.
Viewing of 13th: The United Methodist Women of Asbury UMC in Washington, will host a free showing of the documentary, 13th, on Sunday, June 4, from 1 to 4 p.m. in the Fellowship Hall. The movie explores the history of racial inequality in the U.S., focusing on the fact that the number of prisoners in the US are disproportionately African-American. An interactive conversation will follow.
Ring bells for Orlando victims: In tribute to the 49 victims on the first anniversary of the Pulse Orlando mass shooting, the community is inviting churches to participate in the 49 Bells project by ringing of their church bells at noon on June 12, the one-year anniversary of the killings. Learn more.
Racial justice grants: The General Commission on Religion and Race recently announced that its CORR Action Fund will be releasing the United States Program Grants for 2017-2020, with $750,000 in available funding. Applications will be accepted starting this May with a deadline of August. GCORR is seeking to fund innovative and bold initiatives that will support vital conversations about race, cultural diversity, xenophobia, and systemic equity. Learn more about the GCORR Action Fund grant.
Creating Camperships: The Baltimore-Washington Conference is seeking contributors to help create summer camping opportunities for Camp Harmison, near Berkeley Springs, W.Va. Camperships will be given to children in grades four through eight who are living in rural poverty. Conference leaders are seeking 50 churches to invest $100 in the future of the region's children. Contributions should be sent to the Conference Treasurer marked "Camping Opportunities for Children in Rural Poverty." For more information, contact the Rev. Conrad Link, superintendent of the Cumberland-Hagerstown District, at 301-739-6659, or Andy Thornton, Director of Retreat and Camping Ministries, at 800-922-6795.
The Susanna Wesley House, a home for women and children operated by the United Methodist Women, will hold a garden party and open house Saturday, June 17, from 1 p.m. to 3 p.m. at 609 Park Ave. in Baltimore. RSVP.
Standing with the Vulnerable: In a time in which immigration reform has captured the national spotlight, United Methodists are working to fulfill the biblical mandate to welcome the stranger. See a listing of resources, compiled by the Washington Region, to assist in this ministry.
Praying our Way Forward: Beginning on New Year's Day, each annual conference in The United Methodist Church around the world, will have a week to specifically pray for the denomination and its Commission on a Way Forward, which is meeting to explore the church's response to homosexuality and the unity of the Church. The Baltimore-Washington Conference will pray the week of July 23. Individuals and congregations are encouraged to pray and fast during this time of denominational discernment. The Upper Room has developed a website, UMCprays.org, where spiritual leaders and intercessors can share prayers, information and resources.
Order your 2016 Journal: This year's Conference Journal is being printed and produced by an Amazon-owned company. The process for ordering is similar to other online purchases. The cost is $20. Payment will be made at the time you place your online order. The text of the Journal, minus the Alphabetical Clergy, Lay Member and Surviving Spouse listings, (which contain personal contact information) is posted online. Order your 2016 Conference Journal online.
Learning Events
Still time to register for summer courses at Wesley: Registration is now open for summer courses at Wesley Theological Seminary in Washington, D.C. Short-term, intensive, and online courses are available. Options include, "The Church and the Civil Rights Movement," "Spirituality in Nature," "Youth Ministry: Program Design and Development for the Local Church." To register, e-mail . Learn more.
UMW Retreat: The United Methodist Women of the Baltimore-Washington Conference are sponsoring a "Refreshing Ourselves for Mission" spiritual retreat on Saturday, June 10, from 9 a.m. to 3 p.m. at Potomac UMC at 9908 Glen Road in Potomac. The Rev. Stacey Cole Wilson will be the speaker. The cost is $25. Registrations are due by June 1. Checks should be made payable to BWC United Methodist Women and mailed to Sabrina White, 2042 Knotty Pine Drive, Abingdon, MD 21009.
Deacon Dialogue 2017: The General Board of Higher Education and Ministry and Garrett Evangelical Theological Seminary are co-sponsoring a Deacon Dialogue on June 28 at Loyola University Lakeshore Campus in Chicago. This year marks the 20th anniversary of the first deacons ordained in full connection in the UMC. Learn more.
Mission u, sponsored by the BWC's United Methodist Women and Board of Global Ministries will be held July 28-30 at the Bethesda Marriott, at 5151 Pooks Hill Road in Bethesda. This year's sessions will focus on living as covenant community, climate justice, and United Methodist missionary communities. A youth school, which covers the same themes is also offered. Learn more and register, or contact Zilpha Pinkney.
The BWC's Early Childhood Educators Conference will be held Thursday, Aug. 10, from 7:30 am. to 3 p.m. at St. Andrew's UMC, 4 Wallace Manor Road in Edgewater. The theme of the conference, is "Shaping Hearts and Changing Lives." The cost is $55. Learn more and register.
Mission Experiences
Are you or your congregation interested in taking a Volunteers in Mission trip? St. Paul UMC, Lusby and the Church of the Redeemer will be traveling to Haiti June 21-28. Learn more by contacting David Graves at . There are 12 openings on the team. A listing of other VIM opportunities is online. To learn more, contact Pam Bowen.
The Highway To Hanwa: Community UMC in Crofton will be taking their 17th Volunteers in Mission Trip to Zimbabwe in late July/early August. They will be returning to the Hanwa Mission to facilitate the completion of two more major school buildings that will encompass four large classrooms and two administrative offices.The completion of this project will enable the Hanwa Mission School to obtain full certification from The Zimbabwe Ministry of Education. To complete this next phase, the church needs to raise $40,000. They are inviting anyone interested in helping with the vital ministry to make a donation. If you wish to participate, please make your check payable to "CUMC" with ZIM VIM 17 in the memo section and mail it to the ZIM VIM lead, Charlie Moore, at 1168 River Bay Road, Annapolis, MD 21409. All of the VIM team members pay their travel expenses, so 100 percent of your gift goes towards the project.
The Adrienne Terry Affordable Housing Fund Update: Rev. Gerry Green, superintendent of the Greater Washington District, recently issued the Affordable Housing Challenge, urging congregations to participate in an automatic monthly contribution to the Adrienne Terry Fund for Affordable Housing. Ebenezer UMC on Capitol Hill announced that 10 of their leaders (about a quarter of their worship attendance) have committed to contribute $25 per person per month for at least the next two years and they challenged other churches to make a similar commitment. Churches that want to rise to this challenge, can make their automatic monthly contribution online. Learn more.
An electronic newsletter, the e-connection, is sent out weekly. Send items for the e-Connection to Melissa Lauber.