Lessons in Leadership
Posted by on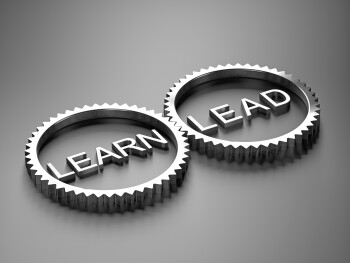 At the invitation of their district superintendents, several clergy leaders from the Peninsula-Delaware and Baltimore-Washington Conferences met with Bishop LaTrelle Easterling on Sept. 28. They discussed how churches can grow in vitality and "do something expansive for God." As part of the conversation, several of the pastors offered lessons in leadership from their experiences serving as clergy.
Some of their insights on growing as leaders are below. What about you? What insight would you offer?
Share your passion -- the work that brings you joy -- with people so they will support you in that work.
Identify the many resources The United Methodist Church and Conference have to offer and use them.
You must connect, continually, in intentional ways to find out what issues the community is facing and then partner with them.
Rediscover your "why" and make sure to plug that into an intentional discipleship system.
Remember humility. We must be willing to learn and to teach.
Equip lay people to continue to affirm the clergy. People are more effective when their gifts are affirmed.
Practice stick-to-ed-ness.
Remember that God called you to ministry, not the people in your congregation or others around you.
Jesus sent the disciples out two-by-two. Work together with other clergy colleagues. Iron sharpens iron.
Be creative. We're the products of a creative god. It is sinful to not evoke our creativity when God does it all the time. Put yourself In the midst of people who dream.
Be willing to fail extravagantly, so that you can learn.
Be vulnerable.
Work with a coach.
Let your past experiences, even past careers, inform the way you do ministry.
Take care of your family. Always.
Have someone who will hold you accountable and listen to them.
Be intentional about seeking out mentors and mentees.
You need a therapist, a coach, a spiritual director, and a personal trainer. Invest in yourself.
Create an environment of experimentation. The more you do that, the more you'll diminish people's fear. Fear does not build anything.
Redefine how you see success and failure. Success can mean someone has a meaningful experience with God.
Do not allow yourself to live into the false image of being the perfect pastor. Be authentically yourself.
Pour knowledge into your church's lay leaders. Take a team approach to ministry.
Awaken the laity to stop being complacent.
Let people see possibilities instead of barriers. Find ways of "getting to the yes." God is a God of possibilities.
Allow your lay people to do what they're good at. Give them authority.
Find the coalition of the willing, even if it's a "church within the church," who are excited about doing mission in the community.
Let go of negativity. It will get us nowhere.
Take advantage of on-going education. Absorb new things. Read Be exuberant about learning.