Webinar outlines Catalyst Initiative application process
Posted by Erik Alsgaard on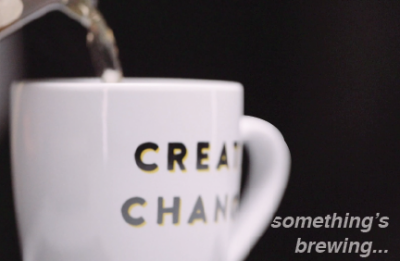 How can congregational leaders discover their faithful next step in ministry to make disciples of Jesus Christ for the transformation of the world?
The Catalyst Initiative, a new emphasis in the Baltimore-Washington Conference, will help provide answers to this question, and many more, in the upcoming months and years.
According to the Director of Connectional Ministry for the BWC, Christie Latona, the Catalyst Initiative provides a 10-month congregational cohort process of discovery, exploration, and renewal. Speaking on a webinar about the Initiative on Jan. 12, Latona said, "It empowers a church to initiate a Spirit-led vision and understanding of its community; ignite faith into action; and invigorate people to claim God's vision for your lives and community."
The Catalyst Initiative is "unlike any other program I think our Annual Conference has offered," said the Rev. Bill Brown, Director of New Faith Expressions. "That's because it's not just a one-time training event; it is a process. We want you to be able to claim your holy imagination."
The whole point of the Catalyst Initiative, Brown said, is for congregations to learn how to cultivate discipleship and discern what's going on in their community more deeply.
The Initiative, Latona said, is the fruit of a $1 million grant from the Lilly Foundation, received in 2020. There will be no cost to any church admitted to the Initiative, she said. The grant requires working with healthy churches, she said, but quickly reminded participants that healthy churches come in all shapes, sizes, and locations.
"If your churches' all-consuming thought is on how to keep the lights on," she said, "this Initiative is not for you."
What defines a healthy church? Latona said it looks different in every context.
"As a conference, we understand that one size does not fit all," Latona said, "that there are unique challenges in various communities. Part of the outcome of the Catalyst Initiative is for your congregation to define what 'thriving' looks like."
"The application process," said Brown, "will give you a good snapshot of your strengths and weaknesses as a local congregation. The process of applying, in and of itself, will be a good eye-opening tool to give you a snapshot of your current reality."
Both Latona and Brown are encouraging every church in the BWC to apply. The Jan. 12 webinar was designed to go over the application process, which is extensive by design.
"This season has been one of the most challenging in the life of the church in recent memory," Brown said. "I also know that this Catalyst Initiative could not have come at a better time because all of us are trying to figure out what is our next faithful step."
In 2021, two churches from each district – a total of 16 -- will be chosen for a "pilot" of the Initiative. Twenty-four churches will be added each year in 2022 through 2026. If a church that applies is not selected this year, Brown said, because the application process is so comprehensive, conference leaders will still be able to help discern the next steps.
"And," said Latona, "we are committed to working with churches who weren't ready this year to get ready for a subsequent year."
Brown walked webinar participants through the timeline for the Initiative, which begins with submitting the short intent to apply form. That form is due on Jan. 22. The actual application is due Feb. 22.
The application requires churches to complete and upload Readiness 360 information. Churches will receive instructions for doing this following the completion of the intention to apply form. The application also requires MissionInsite reports, a tool for uncovering demographics around a church, which are generated at www.missioninsite.org. If a church does not have an account, they can email Lauren Harris at .
Each church, Latona said, will need to have between five and seven leaders heading this program who are committed to the 10-month timeframe for the cohort.
Both Latona and Brown agree that there is no better time to undertake the Catalyst Initiative, especially as we approach a post-COVID world.
"It is exactly the time, even in the midst of a really horrible state in the nation, to do this; to say 'Who Are We?' and 'what are our values and mission' and 'who are we called to be in mission with?'" Latona said.
Brown, Latona, and Kayla Spears, who is serving as a project manager for the Catalyst Initiative, are available for consultations as churches either consider applying or go through the application process. These virtual sessions may be reserved online.