Sailing from Relationship ... ...Discipleship

BWC Scholarship application opens January 3, 2020!
Once again, the Baltimore-Washington Conference will be awarding scholarships for qualified students currently attending college, as well as high school seniors who plan to attend college in the fall of 2020. The application process opens on Jan. 3 and closes March 5, 2020.
A variety of scholarships are offered to fit the diverse needs of our students. To be considered for a scholarship, students must complete the full online application which includes uploading their current transcripts. In addition, the student must provide contact information for their pastor and one additional church reference. The pastor and reference will be contacted and asked to submit information on the student's participation in the local church. The entire process will be done online for ease of the student, pastor, and reference.
For details about the individual scholarships or to apply for a scholarship, please visit http://www.bwcumc.org/administration/local-church-resources/scholarships/.
---
Part 2: Who Are We as United Methodists?
WHY THIS STUDY NOW?
Our beloved denomination is in the midst of another pivotal moment in history. Globally, in our churches, we are considering the future of the denomination, what it means to be the Church, what it means to be United Methodists, and what it means to be spirit-filled Christ followers making disciples of Jesus Christ for the transformation of the world in this present age. Some may question, "Will we remain united? Will we create a new form of unity? Will we dissolve? Will the Church continue to be able to give a faithful voice and witness to the will of God in the days ahead? What is the will of God?" There are many conversations and many questions that may arise in our uncertainty. We can see the ground shift as we engage in strategic sessions, pour over new plans, and predict the year to come. These are natural and necessary steps. And in the midst of all of our uncertainty, this we know for sure – God is. God is with us and God's Spirit has the power to birth in us a common understanding of how we might live together, disciple together, love together and serve God together.
This Bible Study was developed so that we might enter into a process of discernment and wonder together. It isn't meant to cater to one outcome or cajole participants into a certain line of thinking. Rather, receive this study as an invitation into communal dialogue chiefly interested in our common roots and the common interest we share as United Methodists within the universal body of Christ today.
This study was designed to center us in our core identity. And so we ask – Who are we? Who are we as the people of God? Who are we as the people called Methodists shaped by Wesleyan theology? Who are we as the members of the Baltimore-Washington Conference? Who are we becoming as we journey on toward perfection? It is our deepest hope that you will allow responses to emerge around the room and that you will receive these responses with great care. Furthermore, it is our hope that as we study and wrestle with Scripture alongside people we know, and hopefully with people we do not know so well, that we will pay close attention to and compassionately engage one another, quiet ourselves and await God's voice in our discernment in order to make room for emerging responses that can guide us.
---
#MeToo TOOLKIT- RESOURCES FOR A FAITHFUL RESPONSE
The #MeToo Toolkit has been developed by the General Commission on the Status and Role of Women (GCSRW) which joins others around the world in addressing the prevalence and problem of sexual misconduct throughout our Church and society. The #MeToo movement, founded by Tarana Burke, an African-American activist, has seemed like the Spirit of Truth moving through our world, uncovering that which has been hidden in plain sight for decades. The toolkit offers resources of printed materials, links to important websites, as well as suggestions for participatory conversations designed to encourage dialogue to help people identify, understand, and respond to the reality of sexual misconduct. All of which are intended to help guide people to a deeper understanding of the problem of sexual misconduct and resources/beliefs of The United Methodist Church in response to this problem. To download this free toolkit, please visit https://www.gcsrw.org/Portals/13/SIte%20Migration/GCSRW-%23METOO%20Toolkit-Online-7.pdf or go to https://www.gcsrw.org/Resources/Curriculum.aspx for more information.
---
Engage College Students Lunch and Learn via Zoom
Is your church located near a college campus, community college or trade school and interested in learning how to better engage young adults and college students? Join Rev. Brandon Harris, The Protestant Chaplain to the Main Campus at Georgetown University, for a monthly conversation on engaging Millennials and Generation Z, innovative forms of worship, and church-based college ministries. Lunch & Learn from noon to 1 p.m. on: Feb. 6, March 12, May 7, and June 4. Sign up here to receive reminders and the link to join. Learn more about Brandon's qualifications and some of the topics for exploration.
---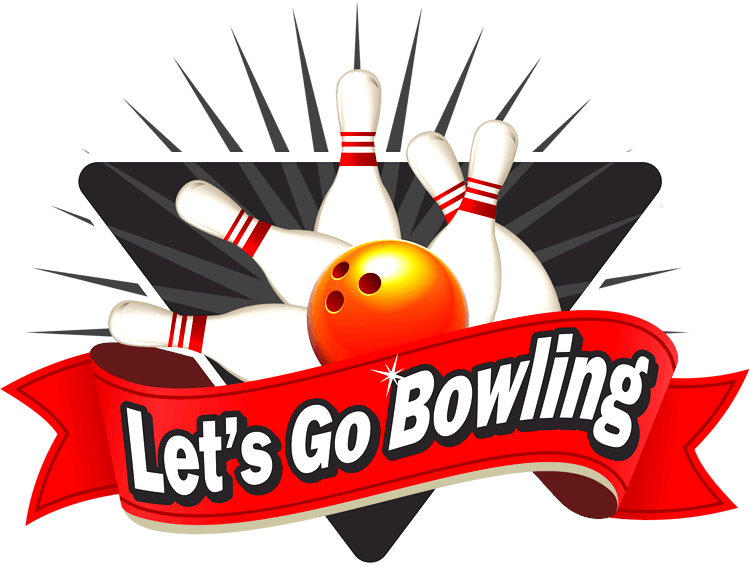 Youth Gathering at ROCK
Bowling Party SOLD-OUT
Saturday, February 8, 2020
12:00—2:00 pm
Ocean Lanes Bowling Alley
115 72nd Street
Ocean City, MD 21842
Come meet other youth and youth leaders of the Washington East District as W.E. Sail from Relationship to Discipleship.
Lunch will be provided.
---
Bishop's Lenten Day Apart.
Tuesday, February 18, 2020 8:30 AM – 3:30 PM
Theme: Where Has All of the Prophets Gone
Presenter/Preacher: Dr. Teresa L. Fry Brown, Bandy Professor of Preaching, Emory Candler School of Theology
Location: Glen Mar UMC, Ellicott City.
Cost: $45 (includes lunch) - Retired Clergy: $30
---
Taste of West River
Enjoy a gourmet meal and support the Campership Fund! West River Center's, Chef Matt Frederickson will prepare a multi-course meal for guests to enjoy! Come for great food, good fellowship and a wonderful cause. Tickets will be on sale at: https://www.facebook.com/events/841587832962166/
---
ETHNIC YOUNG ADULT INTERNSHIPS: APPLY BY MARCH 1, 2020
Church and Society is recruiting young justice seekers for summer's Ethnic Young Adult (18-22 year olds) internship cohort! The Ethnic Young Adult Internship (EYA) program is designed for young justice-seekers willing to unpack their faith and identity. EYAs are placed with partner organizations working to address social injustices. Placement partners include: The National Disabilities Rights Network, The Children's Defense Fund, Creation Justice Ministries, Church World Service, Interfaith Power and Light, Democracy Initiative, National Religious Partnership for the Environment, Results, and the NAACP. Interns serve at these placement sites four days a week. On Fridays, EYAs are engaged in seminar learning designed by Church and Society staff. In these seminars, interns unpack a wide variety of social issues through a faith perspective and gain an understanding of The United Methodist Church's commitment to social holiness. Interns gain practical skills, professional and leadership development.
If you are someone you know is qualified for this transformational experience have them apply today, https://www.umcjustice.org/what-you-can-do/internships/internship-application!
Program Dates: June 6th- August 1st, 2020.
---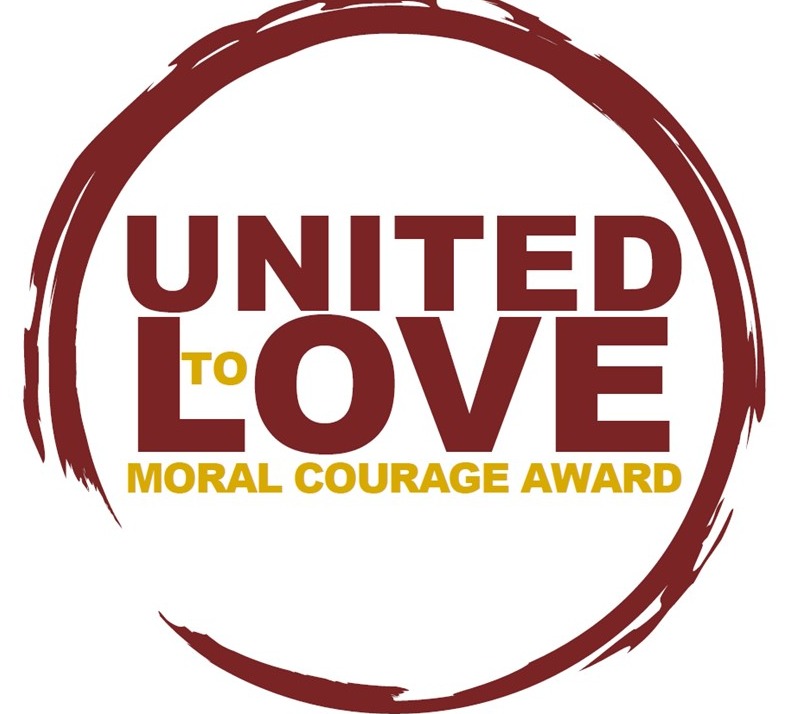 United to Love Moral Courage Awards for ADULTS - NOMINATE SOMEONE TODAY
The United to Love Moral Courage Awards celebrate people who put their faith into action especially when doing so is uncomfortable or unpopular for the sake of justice despite risk, comfort, and or societal silence. Do you know someone who does the right thing even when it is a difficult thing to do? Are you someone who advocates to improve the lives of others? Do you know that person? To learn more about this award, and/or to nominate this faithful individual, please go to, https://www.bwcumc.org/moral-courage-awards/, All are invited to apply.
---
Southern Region Connect Leadership Summit
SATURDAY, MARCH 14, 2020, 8:00 AM - 4:00 PM
LOCATION: BROOKS UMC, 5550 MACKALL RD, SAINT LEONARD, MD US 20685 and Waters Memorial UMC, 5400 MACKALL RD, Saint Leonard, MD us 20685
COST: $40.00
WEBSITE: HTTPS://WWW.BWCUMC.ORG/EVENTS/CONNECT-LEADERSHIP-SUMMIT/
Inspiring & Equipping Churches to Connect More People to Jesus
At this one-day training opportunity, you'll hear from Daniel Im, author of "No Silver Bullets," who will help you lead, thrive, and create a culture of discipleship in your church. You can also immerse yourself in one of six learning tracks.
---
BWC Seeds of Security 2nd Annual Charity Golf Tournament - Mon. April 27, 2020, 9 AM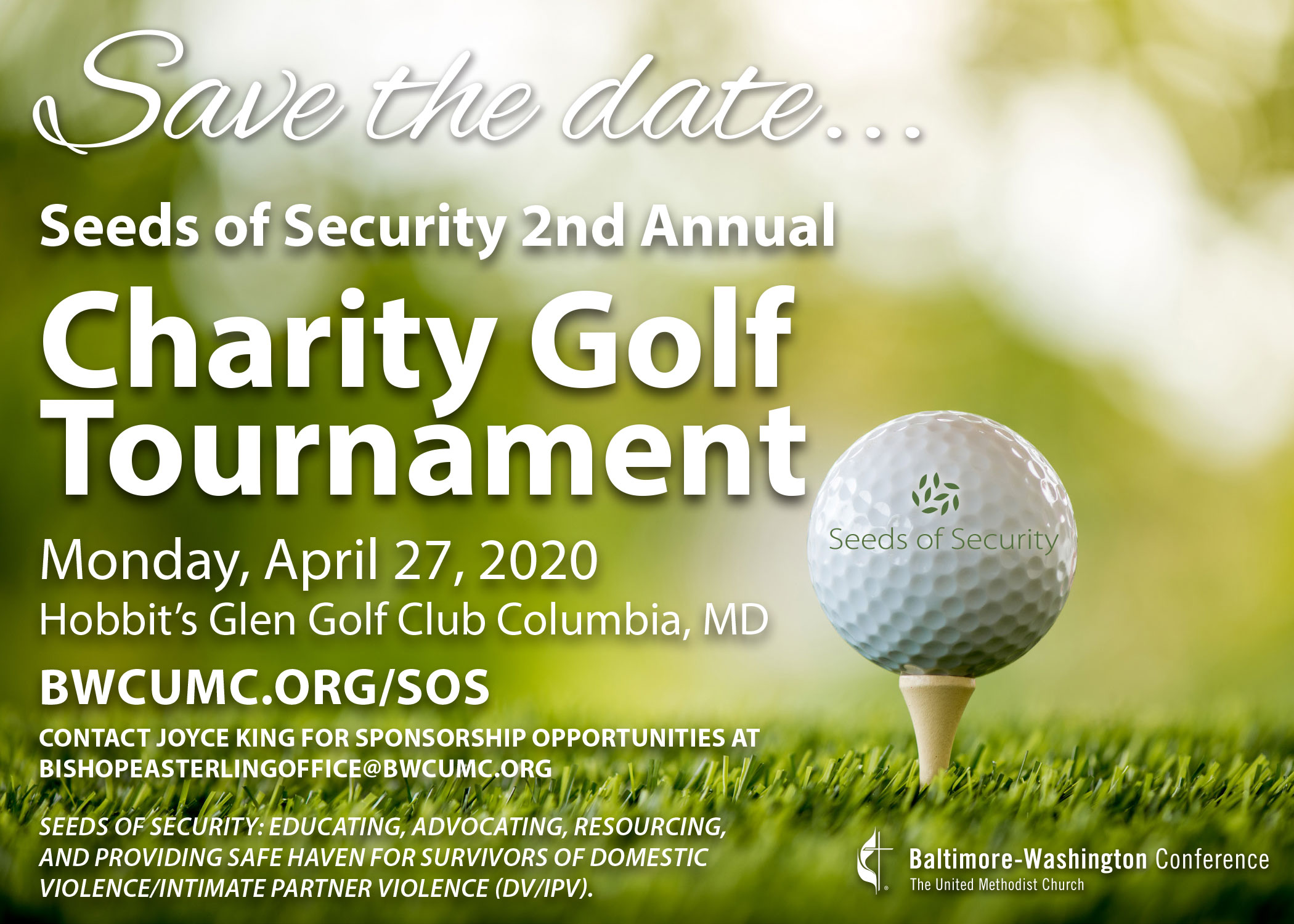 Join us for the second Annual Seeds of Security Charity Golf Tournament benefiting survivors of Domestic Violence/Intimate Partner Violence on April 27, 2020 (9 am Start) at Hobbit's Glen Golf Club in Columbia, MD. For event pricing and additional specifics, please visit www.bwcumc.org/sos. To register a team of four or to be an event sponsor, please go to https://www.eiseverywhere.com/ereg/index.php?eventid=515340&. All are welcome!
---

SAVE THE DATE: MISSION U - INTERRUPTING THE SCHOOL TO PRISON PIPELINE
Mission u, an event co-sponsored by United Methodist Women and the BWC's Wellness and Missions team, will be held July 24-26 at the Bethesda Marriott. The 2020 studies will be on Finding Peace in the Midst of Anxiety, and Mass Incarceration: School to Prison Pipeline. Learn more, https://www.bwcumc.org/ministries/wellness-missions/missionu/. Registration will open soon.
---
Prescription Drug Affordability Education and Advocacy
Learn more about the Prescription Drug Affordability Board to help make high cost drugs more affordable for Marylanders and invite others to join in and do the same. Visit http://healthcareforall.com/get-involved/prescriptiondrugaffordability/ to learn more about the Prescription Drug Affordability Board and ways that your community can get involved.
---
Relief for Puerto Rico: From our Partners in PR
Continue to support relief efforts in Puerto Rico by making a donation via https://www.shelbygiving.com/g3/ or by donating the following to one or more of our hubs:
Pampers for children and adults
Hygiene kits
Tents
Bottles of water
First Aid kits
Inflatable beds
Blankets
Wipes
To arrange donations and for more information, please contact Fred Sipes at or Rev. Stacey Cole Wilson at
---
Heath Care for All: Maryland Easy Enrollment Health Program
Please help us get the word out about the Easy Enrollment program through your newsletter, bulletins, emails, social media, and through paper flyers! Simply copy/paste the language and graphics which you can find at healthcareforall.com/easyenrollment.. If you have any questions, please contact Stephanie at or 410-575-4035. Let's help people get health coverage.
---
Peace with Justice Awards: Apply by April 30
Peace with Justice is a way United Methodists can reflect God's shalom. It calls the church to "strengthen its capacity to advocate publicly in communities and nations" throughout the world. Hence, the BWC Peace with Justice grant is for witnesses to God's demand for a faithful, just, disarmed, and secure world. If you are a part of congregation that is missionally increasing God's shalom or you know of one that is, please visit https://www.bwcumc.org/ministries/advocacy-action/peace-with-justice/, for more information.
---
Discipleship Awards - NOMINATE SOMEONE TODAY!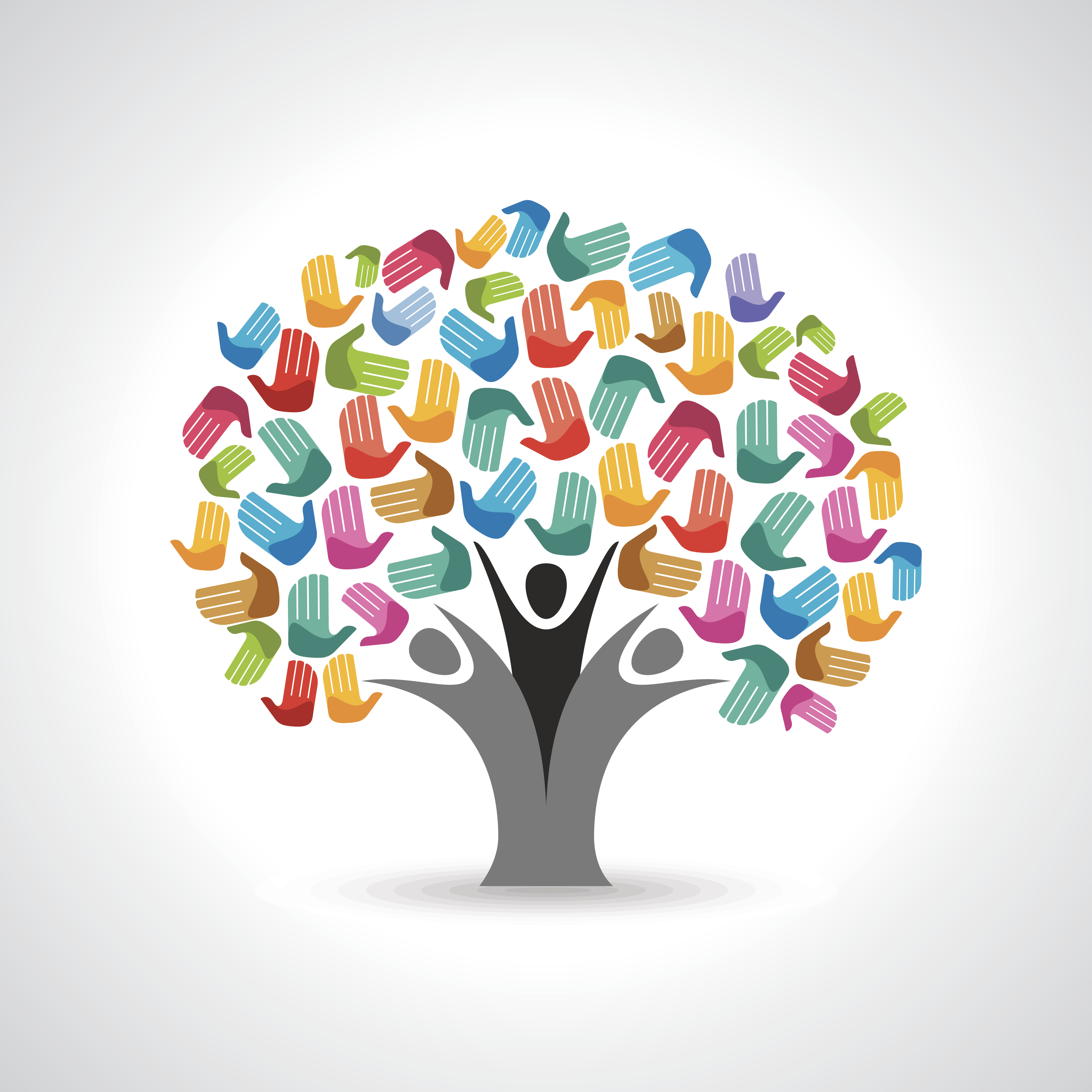 We want to celebrate leaders and faith communities who are doing excellent ministry and transforming lives. One of the ways we do this is through an annual call for nominations and applications which are due April 1 and will be revealed at Annual Conference unless otherwise noted.
The awards that will be presented are:
Wellness & Missions - $1,000 to a faith community that exemplifies the fostering of spiritual, physical and mental health
Advocacy & Action - $1,000 for partnerships that advocate to transform systems which disenfranchise, marginalize and oppress
Harry Denman Evangelism Award - recognition for exceptional ministry of evangelism
Moral Courage Award - recognition for the pursuit of justice, loving-kindness, and walking humbly with God.
Youth Group Leader of the Year - honors a BWC United Methodist who exemplifies inviting, inspiring and strengthening youth skilled servant workers
Nominate a deserving person today! Visit https://www.bwcumc.org/annual-conference-awards/