Moral Courage Awards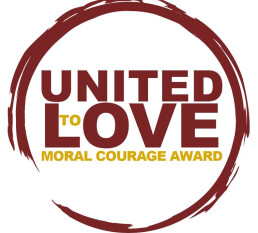 "The United to Love Moral Courage Award celebrates middle and high school youth who put their faith into action even when doing so is uncomfortable or unpopular.
Moral courage can look like an activist and/or a concerned citizen who works systemically to establish ecojustice, gender equality, gun violence prevention, immigration rights, racial justice, wealth equity and so much more. Use this form to nominate yourself, tell us your story, upload your video and pics. Your act of justice may inspire someone else to be love in action in their part of the world and ignite a movement for good.
Due to an unprecedented year, applications are due April 1, 2023.
2020 Award Winners
2019 Youth Award Nominees
resources
"But If Not"
A sermon by the Rev. Dr. Martin Luther King given at the Ebenezer Baptist Church in Atlanta on November 5, 1967. The title comes from Daniel chapter 3, verse 18 in the story of Shadrach, Meshach, and Abed-nego.
A Timeless Letter
Letter from a Birmingham Jail by Rev. Dr. Martin Luther King, Jr. is as relevant today as it was when it was written in 1963. It remains one of the best teaching tools for those who don't yet fully understand the importance and shape of moral courage.