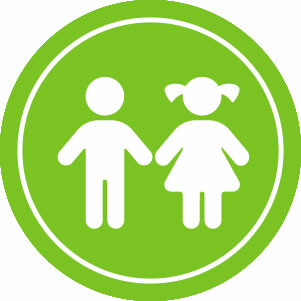 02.09.22

|

Wellness and Missions
The risk for transmitting the virus is high for children under the age of 5 as they are still ineligible for vaccine protection. If you are planning on providing these ministries, please carefully read the CDC Guidelines for Childcare. (BWC Guidelines for Re-entering Well, p. 4)
Why?
The safety and wellbeing of young people is paramount. While the symptoms of COVID-19 are similar in children and adults, children with confirmed COVID-19 have generally shown milder symptoms such as fever, runny nose, and cough. Due to the need for physical closeness and touch in the care of young children, every measure should be taken to prevent them from being in danger of exposure to COVID-19 or exposing others such as Sunday School and nursery staff and volunteers.
When?
Until CDC guidelines are revised.
Implementation Checklist
Inform parents that they are responsible to ensure their unvaccinated children above the age of two are wearing masks and washing their hands as per guidelines. The CDC recommends that children under age two wear no masks because of suffocation risk.
Children's sermons may still be delivered; however, children should not be invited to gather unless physical distancing can be maintained between non-family pods.
Checklist for Re-Opening Sunday Schools and Nurseries
One session of the Re-Entering Well Task Force should engage key Christian educators, volunteers, and some older children to make informed decisions and plans for re-opening Sunday School and other children's programming according to CDC, state, county, and public health guidelines. School-age children and youth who have attended in-person school sessions will be familiar with mask-wearing, distancing, and hand-washing. Actively engage their experiences and ideas about measures that have helped them observe safe practices at school. Older children will model safe behaviors for younger ones.
Plan training sessions for teachers and nursery workers to equip them for safely reopening the nursery and Sunday School. Cover the following topics/questions:

How will physical distancing be observed, allowing at least six feet between each student? Visual cues are helpful to children, including tape on floors and chalk marks on sidewalks and driveways for distance-keeping, along with tables and chairs with ribbon, tape, or string to create aisles for lining up. Incorporate special reminders about masks, handwashing, and distance-keeping into lessons and games.
How will physical distancing guidelines be enforced? Do more adults need to be added in each classroom?
How may materials be used and shared in ways that do not risk transmission of the virus?

Ensure that a significant supply of hand sanitizer is on-hand and remind or help students to wash their hands regularly.
Develop a schedule for cleaning and disinfecting.
Most importantly, repeat daily to children and their caregivers: if you feel sick, or not quite right, we'll miss you but please stay home!
Additional Resources