Recast 2021 budget coming to Annual Conference
Posted by on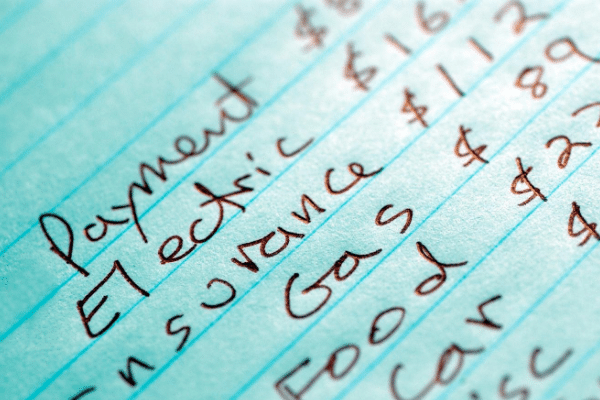 By Erik Alsgaard
Financial leaders in the Baltimore-Washington Conference have put the finishing touches on a recast 2021 budget that will be presented during the 2020 online Annual Conference Session Sept. 12.
The original budget was finalized Feb. 29, mere days before the COVID-19 pandemic changed everything, said Phil Potter, chair of the BWC's Commission on Finance and Administration (CFA). He presented the recast 2021 budget to members of the Connectional Table Aug. 5.
Connectional Table members voted by a 98% to 2% margin to approve the budget. The budget becomes official if approved at the 2020 Annual Conference Session.
Read the PowerPoint presentation from CFA
Read the Recast 2021 Narrative Budget

The recast budget proposal shows a total income of $17,700,253, with Mission Shares making up $13,034,887 of the total. About 26% of all income to the BWC comes from outside sources, such as registration fees or rental income from a tenant at the Mission Center.
The $17.7 million proposal for 2021 is about $1 million less than the 2020 budget, approved last year. To get to that point, Potter said, involved significant action from CFA.
"We believe it is appropriate," Potter said, "in light of the high levels of uncertainty that factor into the pandemic, that the original budget proposal" be adjusted.
First, he said, Mission Center staff will have a salary freeze for 2021. The original 2021 budget included a 1.5% increase. This will save the conference $77,000.
In addition, accelerated debt payments on the Mission Center will be slashed from $400,000 per year to $86,000. Potter said that CFA still expects the building to be paid off in 2022. Building Reserve Payments will be reduced to $54,250 from $108,500.
General Church apportionment payments in 2021 will be reduced $557,000, or 15.7%, to $3 million. Potter noted that this reduction was expected in light of a petition to General Conference coming from the General Council of Finance and Administration calling for such a reduction. That petition will be dealt with at the postponed 2020 General Conference, scheduled for August 2021.
The recast 2021 budget does not include any staff cuts, Potter said, and maintains the current staffing level at 63.5 Full-time Equivalents (FTEs). In 2012, he noted, there were 72.8 FTEs; in 2016, there were 67.
Not everything is being cut or frozen. The recast budget includes a funding increase for the Board of Ordained Ministry of $19,000 to support a new, 5-year clergy care intensive for 80 clergy in 2021. The total cost per year is $112,000. This new initiative, mandated by the Book of Discipline, will focus on clergy wellness and well-being.
In addition, New Faith Expressions increases funding from closed church sales reserves from $200,000 to $250,000.
"We hope that our recasting of this budget will bring into a closer alignment of what we think the reality will be next year," Potter said. "We're always dealing with a lot of uncertainty, and certainly, this year proves that. But we believe our staff has worked hard on the data, we are looking at the trends, we are considering where we are in our total financial endeavors as a conference, and we think this is a realistic budget."
One of the ways BWC financial staff helped to craft the budget was by gathering data from a June survey of churches in the conference (see full story here). Churches responded with an estimated year-end collection rate of 80%. In comparison, the collection rate was 90.0% for the active churches at the end of 2019. The original 2021 budget proposal assumed a 90.5% collection rate. The recast budget is reducing the collection rate assumption to 87.5%.
In light of the financial impacts involved with the pandemic, the mid-year analysis of the 2020 trends provides a year-end collection rate range from 77% to 84% for planning purposes, Potter said "The 77% is based on the mid-year collection rate trends," he said, "and the 80% is from the survey."