See a video of the BWC Going Out in Mission
By Melissa Lauber
"We are One: Going Out in Mission" was the theme of the 2020 Baltimore-Washington Annual Conference Session, and although the Sept. 12 online meeting primarily addressed the funding of ministry, it was clear that the coronavirus pandemic has opened new doors to mission and ministry.
"Buildings may close for worship, challenges and tragedies may arise, but the glory of God is not dimmed. Instead we are transformed," said the Rev. Diane Dixon Proctor.
During the session, Dixon Proctor reported that the conference had awarded Peace with Justice microgrants grants totaling $43,350 to 90 churches across the area. The grants, she said, blessed thousands of area families and provided care to the most vulnerable.
In addition, the BWC's New Expressions ministry awarded $184,900 in technology grants to 187 churches.
That spirit of reaching out in innovative ways in Christ's name was reflected in a tribute to Tom Price, who died earlier this year. For more than two decades, Price led the BWC's ROCK retreats that drew thousands of youth each year to a weekend in Ocean City.
Even as he battled cancer, Price cherished the opportunity to work with youth. At his last ROCK, he told them, "Whatever your calling ends up being, do not leave your savior behind."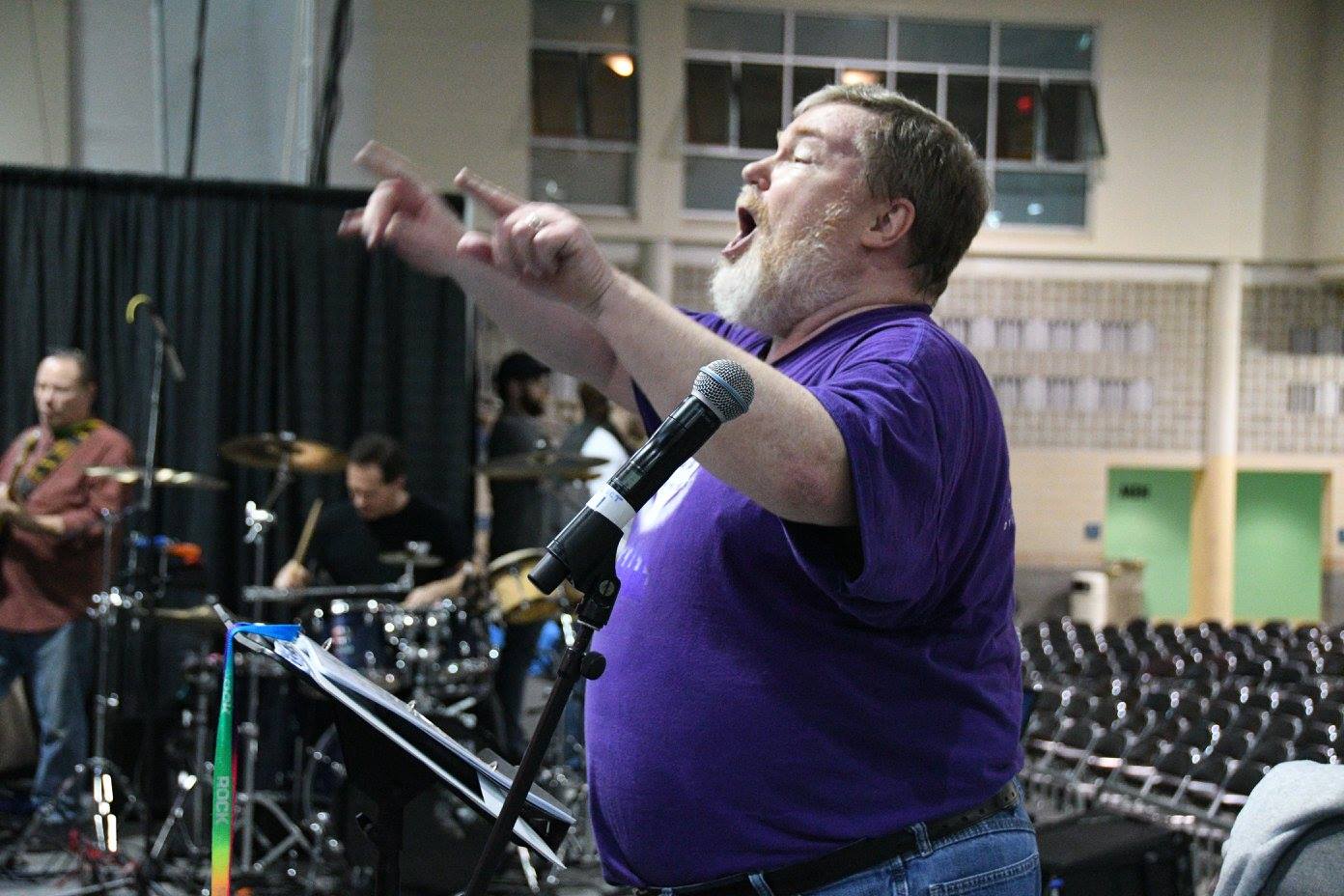 Conference members gave thanks for Price's life and ministry and plan to celebrate his legacy when they gather again for ROCK in Ocean City, Feb. 4-6, 2022. A virtual gathering of BWC youth will be held Feb. 6 and 7, 2021.
As United Methodists addressed the coronavirus, they also worked to address this nation's "other pandemic" of racism and White supremacy.
The BWC's Committee on Religion and Race has begun compiling an archive of voices to serve as a living resource to foster understanding and conversation about racism. These two-minute videos can be submitted by individuals or churches at https://forms.gle/6tE5tXbWFF8NdhgN7.
Introducing this resource, the Rev. William Carpenter, vice chair of Religion and Race, shared about his earlier "unwillingness to engage in issues of racial inequality having only perpetuated a system that has made life miserable for so many of my black and brown brothers and sisters."
After reading the story of civil rights activist Fannie Lou Hamer, Carpenter said he "began to realize I was part of a system that oppressed people and it tore at my soul." He began to learn and become engaged.
Today, he realizes that "it is incumbent on me and all people to change who we are and the way we have lived our lives and to understand that we can change things."
Rochelle Andrews, Mittie Quinn and the Rev. Bryant Oskvig also shared their stories of how racism has affected their lives.
"If we believe we have a call to both personal and social holiness, then we must deal with the shadows of evil in our own church and in our own lives," Oskvig said. "Only by beginning the process of freeing ourselves from disordered perspectives and practices inherited and perpetuated by us through white supremacy can we chart a new path for ourselves, our church and our broader society."
To assist churches and individuals in this process, the BWC's Discipleship Council has developed, "Commitment to Becoming an Anti-Racist Church."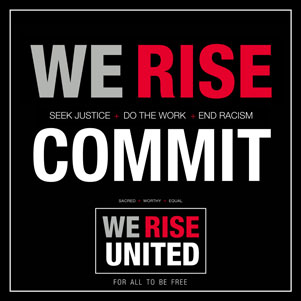 "Making a commitment to become anti-racist is rooted in our Christian discipleship," said the Rev. Jessica Hayden, chair of the Council. "As Christ-followers, we must choose to be anti-racist both individually and collectively."
To date, more than 300 disciples and 144 churches and church-related institutions within the BWC have indicated that they are on this pathway toward anti-racism.
All congregations have access to the BWC's vast online resources. However, churches that have made the commitment to do this sacred work will be given priority for consultation and cohort formation. There will be monthly check-ins for support, encouragement, resourcing and more, Hayden said. "Together we will seek justice, do the work and end racism as disciples of Jesus Christ."
Several of the presentations on missions during the Annual Conference Session were from young people.
Rachel Cornwall, the director of Project Transformation D.C. and Baltimore, explained that the coronavirus caused them to cancel their reading program which brings together young adults as tutor and mentors with needy children seeking assistance with reading and other learning skills in United Methodist churches.
But even in a pandemic, "community can't be cancelled." So, Project Transformation regrouped and offered an online summer camp. Today, they are using lessons learned this summer to create an afterschool program that makes strong readers.
"We need volunteers to read with the children and help them with homework, and financial support from churches and individuals as we take on this new challenge," Luna said.
Ethan Tian, a rising freshman in college who attends Chevy Chase UMC announced the creation of a new initiative, based on his ongoing ministry "Youth Creating Change." This, group for innovative student activists who want to create social change, is holding an interest meeting Sept. 20 from 3 to 4 p.m. The online gathering will include remarks from Maryland Delegate Jheanelle Wilkins and a student activist panel.
"Each and every one of you has the ability to create change," Tian said. Register for the interest meeting at http://bit.ly/yccinterestmtg.
Last winter, three young people from the Baltimore-Washington Conference had their ideas about mission changed, when they participated in the Northeastern Jurisdiction's Mission of Peace.
This annual mission trip defies expectations. "We don't build houses and we don't do evangelism. We immerse ourselves in a culture and learn all we can about culture, religions, issues and people of the world," said Maya Tzan. Last year's trip was to India. A future trip is planned for China.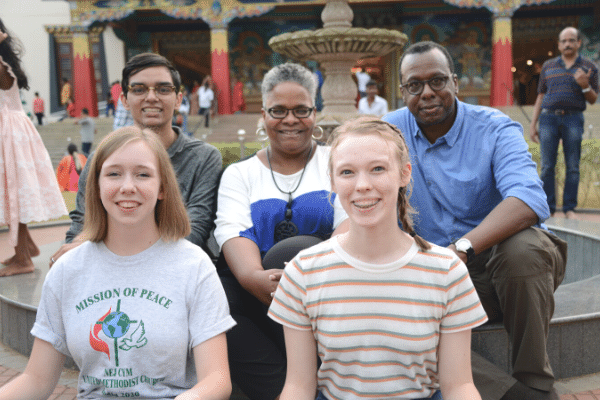 "I really feel like the definition of a mission trip changed for me on this trip to India, said Elizabeth Anderson. A lot of us thing about mission as an act of helping others, teaching others, and I've come to believe that mission is listening to others in an effort to understand their perspectives. … Mission is the act of going and being Christ-like towards people no matter what their background, perspective or faith might be. You have to open yourself up – open your heart and your mind to other people."
In other presentations about ministry, the conference's Health and Mission team announced the launch of a comprehensive new initiative for local churches that provides monthly resources that focus on wellness and abundant health at www.bwcumc.org/abundanthealth.
Beginning later this month, the conference will offer a one-day retreat for all clergy that focus on renewal and wellness.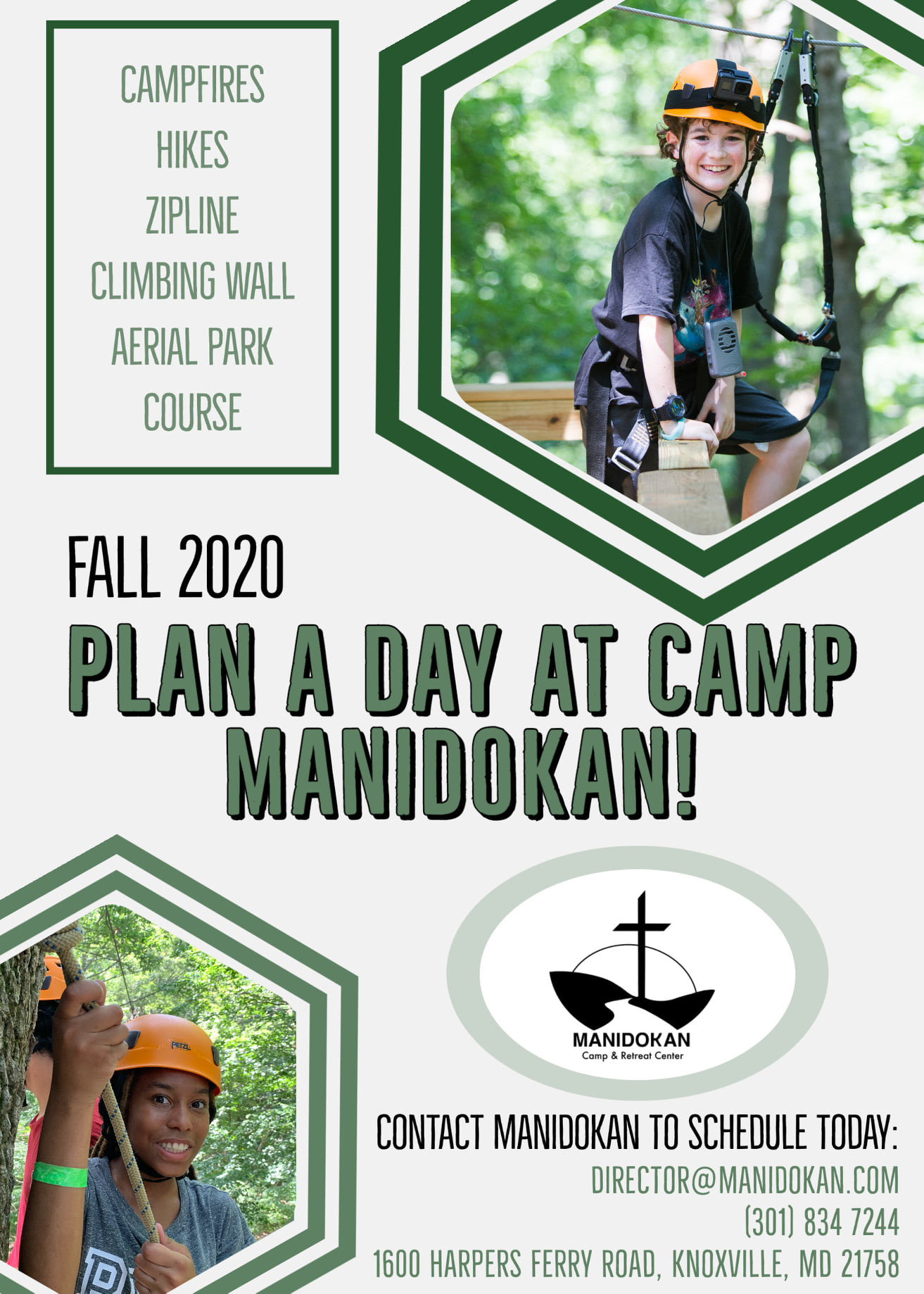 Retreat and Camping Ministries had to forego traditional camping experiences this summer, but provided more than 100 videos, crafts, and activities to promote spiritual and personal growth. They have also opened their extensive outdoor facilities for use by families and small groups.
New Expressions, in partnership with Path One, is offering Lay Planter Training for laity interesting in creating new ministries and faith communities.
And, Leadership Development designed a Next Level Leaders Academy on Oct. 30-31 that will focus on the purpose, design, mission, character and power of the church.
"Amidst this pandemic we are learning that practicing the means of grace is not dependent upon our ability to gather for in person worship," Hayden said. "Virtual spaces have become spaces for worship, prayer, studying of scriptures. Ministries of compassion continue to occur as individuals and churches respond to the physical, social and spiritual needs of their neighbors. We have also witnessed the reclaiming of the discipline of justice as individuals and churches have led and participated in marches and protests that call out the sin of racism and work to dismantle it."
"We Are One: Going Out in Mission."
To honor some of the most faithful and exciting ministry being done, the conference is currently accepting nominations for ministry awards. They include: The Young People's Ministry Award for a youth leader, the Moral Courage Award, Harry Denman Evangelism Award, the Advocacy and Action award for a congregation and Abundant Health Award for a congregation. Nominations will be accepted through Oct. 15 at www.bwcumc.org/awards.