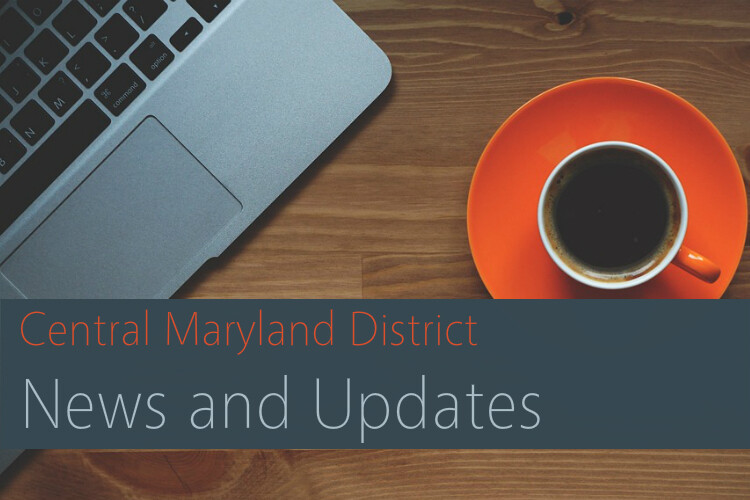 CM District News, Events and Updates ~ March 19, 2021
Posted by Sophie Amer on

ANNOUNCEMENTS

State of the Church with Bishop LaTrelle Easterling
On March 16, Bishop LaTrelle Easterling hosted a webinar on some of the events unfolding in The United Methodist Church and how they affect the people of the Baltimore-Washington Conference. A recording of the webinar will be released later this week. Click here -- https://www.bwcumc.org/article/links-from-the-bishops-march-16-state-of-the-church-webinar/ -- to view a list of links with stories about the topics the Bishop spoke about.
Gary Memorial UMC Seeks Pianist
Historic Church in Patapsco Valley State Park seeks Music Director Gary Memorial United Methodist Church in the historic mill town of Daniels, just outside Ellicott City, is looking for a pianist for Sunday morning services and special events. Friendly congregation. Ready to return to our sanctuary and praise and worship with music! See the attached job description and contact Sharon Wylie, SPRC Chair at .

Download the job description to learn more.
---
EventS


MARCH EVENTS
March 23 -- The American Diabetes Association Alert Day®
Pastors Face A Growing Health Crisis, written in 2018, records that in the 1960s, clergy health began to decline. Pastors started gaining weight, adding stress, and suffering from diabetes, arthritis, asthma, heart disease, and other chronic conditions. Find out your risk for diabetes. The American Diabetes Association Alert Day®, is a one-day, "wake-up call" asking the American public to take the Diabetes Risk Test (https://www.diabetes.org/risk-test) to find out if they are at risk for developing type 2 diabetes. Please take the test and encourage others to find out their risk and take action (https://www.mayoclinic.org/diseases-conditions/type-2-diabetes/in-depth/diabetes-prevention/art-20047639).

March 24 (Deadline) -- College Scholarship Applications
The BWC awards scholarships for qualified students currently attending college, as well as high school seniors who plan to attend college in the fall of 2021. The application process is now open and closes March 24. A variety of scholarships are offered to fit the diverse needs of our students. To be considered for a scholarship, students must complete the full online application, which includes uploading their current transcripts and providing references from their pastor and another person in their church. Learn more and apply -- https://www.bwcumc.org/administration/local-church-resources/scholarships/
March 25 (6pm) -- Last Call to Sign Up For Mapping A Path To Racial Justice
This supper series is designed to help persons break down barriers and deepen trust and understanding of one another across lines of difference of race and identity. Mark your calendar for future sessions on April 22, May 27, and June 24. Sign-up here -- https://www.bwcumc.org/event/1971449-2021-03-25-mapping-a-path-to-racial-justice-group/. For more information, contact Mary Pauline at
March 25 -- Communicating with Families Webinar offered by Discipleship Ministries
The pandemic and the use of new technology has challenged our way of preaching and communicating with our congregations. How do we communicate effectively to the entire congregation? Discipleship Ministries is introducing a new three-part webinar series (March 25, April 8, and April 22) that delves into deeper conversation around preaching and communicating to children and families in a postmodern neighborhood. Follow this link to register -- https://www.umcdiscipleship.org/articles/neighborly-advice?mc_cid=a621acf888&mc_eid=84203888df

March 25 -- Prayer Week on COVID-19 Pandemic: Praying with and for Migrants and Refugees
The World Methodist Council joins the World Council of Churches and others in a global, online prayer week dedicated to the COVID-19 Pandemic and the WMC's focus on migration in this quinquennium. The webinar will create a space for listening to stories of grief, pain, solidarity, and hope; calling for prayer and action. Speakers include Rev. Jack Amick, UMCOR, USA; Marta Bernardini, Mediterranean Hope, Lampedusa, Italy; Carmen Mello, Casa de la Esperanza, Methodist Church Peru; Rev. Jonavern Lungub, UMC Philippines, now in Abu Dhabi and Bishop Rosemarie Wenner, Geneva Secretary of the World Methodist Council. Visit the World Council of Churches website (https://www.oikoumene.org/events/a-week-of-prayer-in-the-time-of-the-covid-19-pandemic) to register for the webinar now -- https://us02web.zoom.us/webinar/register/WN_oGC5fPZaQBmfm5Mvf07IKA. The webinar will be posted on the WMC facebook page and available on youTube.
March 26 (7pm) -- Grief 101 with Dr. Nyasha
Dr. Nyasha Grayman-Simpson is a licensed professional counselor in the state of Maryland, with certifications in grief counseling, trauma, and tele-mental health. She will help participants to better appreciate the power of words to validate grievers' painful experiences; and to hold on to dimensions of Christian worship known to promote the installation of hope for grievers. Register here -- https://arenaweb.bwcumc.org/default.aspx?page=3452&event=5954. If you have questions, please email .


APRIL EVENTS
April 1-15 -- Winter Grace Spring Virtual 50+ Resource Fair
There is a lot of great info and inspiration to be shared at the Spring 2021 Virtual 50+ Resource Fair. While all of the business/organization presentations are available 24/7, there will be special LIVE presentations that require a one-time registration for an All Access Pass. Please considering registering to receive your pass. Also, please share the Fair information with your friends. Even if you are not local, you will benefit from this. It is FREE to see. You may register here for your pass: https://bit.ly/3uzyNHP. You will find the Fair at: www.ResourceFair.WinterGrace.org.
April 6 (11am) -- Faith, Science, Truth: Pastor, Please Help me Decide
Join this discussion about the complex decision to take the COVID vaccine. This session is highly recommended for all clergy. Participants will join with Dr. Nicole Rochester for an in-depth discussion on what clergy need to know to help guide decision-making about the COVID vaccine for themselves and others. Dr. Nicole Rochester will share insight on medical mistrust in the black and brown communities. Strategies for addressing and mitigating vaccine hesitancy in your congregation and in the broader community will also be provided. Registration is now open -- https://arenaweb.bwcumc.org/default.aspx?page=3452&event=5957. If you have questions, please email .

April 8 (9:30am or 6:30pm) -- Creating Hybrid Worship
Jason Moore will lead this innovative session on maximizing hybrid worship for online and in-person audiences. See a video about this event (https://www.youtube.com/watch?v=EYt-Zvia4DY). The same workshop is offered at both times. The fee to participate is $20, register for Morning Session (https://arenaweb.bwcumc.org/default.aspx?page=3452&event=5948) or Evening Session (https://arenaweb.bwcumc.org/default.aspx?page=3452&event=5949)
April 12 (registration deadline) -– Earn a Health Minister Certificate
Wesley Theological Seminary is offering an online 22-hour, 10 module certificate this Summer 2021. Participants will understand the basic foundations of health ministry – a ministry which integrates body, mind, and spirit. To register go to https://www.wesleyseminary.edu/ice/programs/heal-the-sick/hts_registration_summer2021/. Use the Online Summer Health Minister Certificate flyer to spread the word. Partial and full scholarships are available. E-mail Tom Pruski at for more information.
April 13 (7pm) -- Training Tuesdays: Jesus and Justice
Dr. Douglas Strong explores how our United Methodist tradition holds together evangelistic piety and social advocacy. Register and get more details -- https://arenaweb.bwcumc.org/default.aspx?page=3452&event=5947. This event will be recorded and available on the Training Tuesday webpage in a few days after the live training -- https://www.bwcumc.org/events/training-tuesdays/.
April 14 -- After Christendom: A Crucible Course
Even though Christianity has lost its position of dominance and privilege, this online seminar explores the many possibilities now before the church. Register and pay the $50 fee -- https://mtnsky-reg.brtapp.com/ACrucibleCourse. Each module will involve four online events (April 14, April 28, May 12 and May 26) spread over eight weeks.
April 17 (10am) -- Register for UMVIM 101 today!
Class will be taught via ZOOM. Rev. Jeff Childs will equip and orient those who are planning to journey forth as volunteers, and volunteer leaders, in God's mission. Topics to be covered include theological and Biblical foundations for mission, intercultural considerations, planning, budgeting, logistics, health and safety, and how to build a mission relationship. Sign up here -- https://arenaweb.bwcumc.org/default.aspx?page=3452&event=5945
April 20 (7pm) – SAVE THE DATE: Administrative Year in Review/Annual Fund Balance Report
Presenters: Paul Eichelberger, Pier McPayten and Tonia Bennet. More details coming soon -- https://www.bwcumc.org/events/training-tuesdays/
April 22 -- Earth Day
Celebrate with a number of worship resources -- https://umcmission.org/worship-resources-for-earth-day-2021/ and learn more about the denomination's creation care ministries -- https://umcmission.org/areas-of-impact/#creationcare
Beginning April 26 – Equity 2.0 - A SPACES Project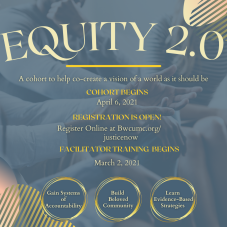 You are invited, and all members of the Baltimore-Washington Conference to join the EQ 2.0 Cohort to help co-create a vision of a world as it should be. A world rooted in belonging without racial bias and different forms of othering. Equity 2.0 seeks to build community and provide participants with tools and accountability structures to become an IDEA (Inclusive, Diverse, Equitable, and Antiracist) leader, using evidence-based strategies for building beloved communities. If you'd like to register or learn more, please refer to the following:
For additional questions, email Jodi Iyamu at

April 27 (7pm) -- SAVE THE DATE: Training Tuesdays: Grant Writing Basics
This webinar will provide basic steps to research and write a grant with Scheherazade W. Forman. More details coming soon -- https://arenaweb.bwcumc.org/default.aspx?page=3452&event=5952




MAY EVENTS

May 4 (10am) -- Next Level Leader Academy
Evaluating, Eliminating, and Energizing: Making Ministry Matter presented by Rev. Donna Claycomb Sokol. Get more information and sign-up -- https://arenaweb.bwcumc.org/default.aspx?page=3452&event=5950
May 15 (1 pm) -- Deacon Exploration Session
Provides an overview of the Deacon's role and ministry within the life of the church. Register online -- https://us02web.zoom.us/meeting/register/tZItfu-srTIuE9JpZtSjE2lZRJWcrnXJUElw or contact the Rev. Leo Yates ( ) for more information.
---
RESOURCES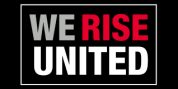 BWC's Racial Justice Committee has been committed to shining a light on systemic racism within our churches and within our society at large. We Rise United Bi-Weekly Prayer Call – We all must look to God for help, guidance, and support during this time and as we journey forward towards reaching the goal of being an antiracist Church, let's lift our voices and be heard so that together, We Rise United. To join the prayer call and for more information, visit https://www.bwcumc.org/event/1946656-2021-02-03-we-rise-united-prayer-call/. The prayer call is held the first and third Wednesday every month until December 16, 2021.

Prayer in a Time of National Crisis – In this prayer from The United Methodist Church's Book of Worship, 517, we seek God's direction and enlightenment for our nation as it experiences turmoil and conflict. Take a moment to say and reflect upon the prayer, and then share it with your congregation -- https://www.umc.org/en/content/prayer-in-time-of-national-crisis?utm_source=thesource&utm_medium=email&utm_campaign=resourceumc&utm_content=01/26/21paid

Lay Servant Ministries Grace Period Extended – The Conference Committee on Lay Servant Ministries has extended the grace period begun in 2020 for those who cannot take necessary courses during the COVID 19 pandemic. Download the form.

New Certified Lay Minister
Class applications are now being accepted: Applications for the next class of Certified Lay Ministers, the Baltimore-Washington Conference Class of 2021-2023, are now being accepted. Visit the BWC website to learn more about the pre-requisite requirements. (Click "Learn More" under "Certified Lay Minister" for information and application package, as well as a pastor information package.) Prospective CLM students must currently be a Certified Lay Servant or Certified Lay Speaker. The application process includes meeting with one's pastor, church Staff-Parish Relations Committee, and the district superintendent before the July 1 deadline. The next class will start in September and is a two-year commitment. Questions can be directed to Linda Flanagan ( ), the Conference Director of Lay Servant Ministries.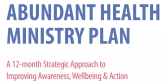 Download a 12-month schedule of Health & Wellness topics to keep your congregation and community safe and well year round.

Free 2021 Worship Bundle Package – Download the Discipleship Ministries' 2021 Worship and Music Planning Calendar and the 2021 Revised Common Lectionary Sundays and Special Days Calendar -- https://store.umcdiscipleship.org/product/2021-worship-planning-bundle/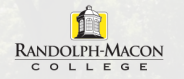 Randolph-Macon College Pre-Ministerial Program for Youth Discerning Call to Ministry
Do you know a bright, inquisitive high school senior who is sensing a call to ministry? Randolph-Macon is committed to nurturing young adults who are sensing a call to Christian vocation. Weekly meetings allow students to more deeply discern their calling prior to selecting a seminary and to gain valuable leadership experiences in ministry during the undergraduate years. Find out more and apply at: http://www.rmc.edu/academics/pre-ministerial. Applications are due Feb 8, 2021.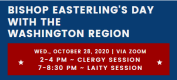 During Bishop LaTrelle Easterling's conversations on the regions, United Methodist leaders shared questions and ideas. Those resources have been gathered for your information.

Online Worship: As churches improve their abilities to conduct hybrid worship -- in-person and online --the following platforms may prove helpful:
• StreamYard
• Streamlabs
• Church Online Platform
• Church Streaming.TV
• Sermon by Phone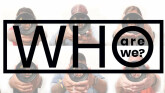 Who Are We? An 18-week small group journey from head to heart explores our identity as children of God, United Methodists, and the people of the Baltimore-Washington Conference. This study is an outstanding resource for churches seeking to grow deeper in their understanding of identity, faith, and discipleship. See the Study and begin your exploration of "Who Are We?" -- https://www.bwcumc.org/resources/who-are-we/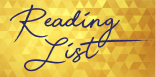 During Bishop Easterling's conversations on the region's last week, several books were recommended by people throughout the Conference that can be used for personal
study, book groups, or small-group conversations. They include:
America's Original Sin by Jim Wallis
Beyond Racial Gridlock: Embracing Mutual Responsibility by George Yancey
Between the World and Me by Ta-Nehisi Coates
Black and White: Disrupting Racism One Friendship at a Time by Teesha Hadra and John Hambrick
Caste: The Origins of Our Discontents by Isabel Wilkerson
The Cross and the Lynching Tree by James H. Cone
How to Be an AntiRacist by Ibram X. Kendi
Jesus and the Disinherited by Howard Thurman
Just Mercy by Bryan Stevenson
The New Jim Crow by Michelle Alexander
Same Kind of Different as Me by Ron Hall
Stamped from the Beginning: The Definitive History of Racist Ideas in America by Ibram X. Kendi
Uncomfortable Conversations with a Black Man by Emmanuel Acho
The next annual session of the Baltimore-Washington Conference will be held Oct 25-27, 2021.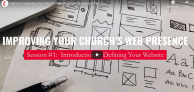 Improving Your Church's Web Presence
Sometimes we're overwhelmed by all that's involved in (re)building or maintaining a church website. Because a site requires a mix of time and skills, it's hard to know
where to begin. In part one of three screencast sessions, you'll learn how to improve your web presence by identifying the ministry needs and the multiple audiences
served by your church's website. Take the first step -- https://www.resourceumc.org/en/content/improving-your-churchs-web-presence-part-1

Re-Entering Well

Resources
• Find the Re-Entering Well Guidelines (https://www.bwcumc.org/article/re-entering-well-guidelines/)
• View the Re-Entering tip sheets (https://www.bwcumc.org/article/re-entering-well/)
BWC News
• Find current BWC news and share your stories at https://www.bwcumc.org/news/

Church Resources
• Where do you go to get a grant or loan for your church? There are resources to help you and your church. Visit https://www.bwcumc.org/administration/local-church-resources/

Coronavirus Resources
• A number of resources are available to assist local churches in their response to the Coronavirus—https://www.bwcumc.org/article/coronavirus-resources/