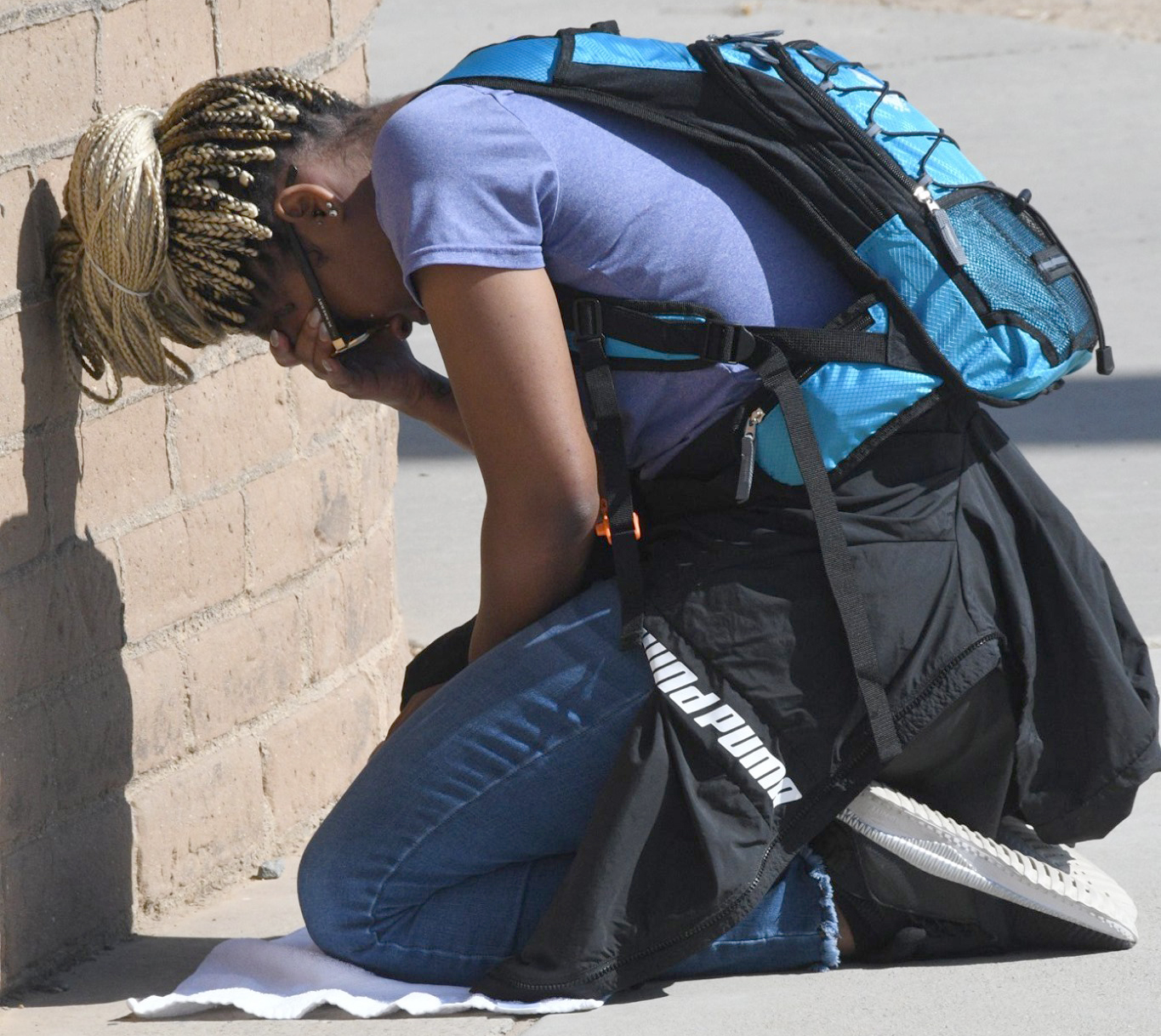 Postcard 3 - Ministry Says 'Yes'
Posted by on
At Christ Ministry Center in San Diego, they know that "anxiety is the opposite of faith."
In 2011, Christ UMC closed its doors and the Rev. Bill Jenkins re-opened the facility as a Ministry Center. The center houses a vast array of ministries and congregations, but at its heart is Safe Harbors, an outreach effort that has helped more than 7,500 people who have come across the southern border from all over the world.
But as members of the BWC Border Immersion experience learned, it all started with one "yes" that led to another "yes," that led to transformation and changed lives. All the immigration ministries they witnessed seemed to work that way.
Jenkins, who created and leads the Ministry Center, opened the church's chapel to a group of Haitians who had fled their homeland after being persecuted by gangs. They needed a place to worship and formed the group Louange a Dieu – or "Praises to God."
In 2010, an earthquake hit Haiti and many Haitians immigrated to central America. In 2016, an estimated 50,000 Haitians crossed 10 counties into Tijuana, Mexico, and then San Diego, Calif., where they were initially let in on humanitarian grounds.
The area shelters quickly filled up. They were sleeping in the streets, remembers Jean Elise Durandisse who works at the center. "When I showed up with the church van, they thought I was Jesus."
Christ Ministry Center, under the umbrella of Safe Harbors Ministry, opened its doors to them, slowly at first. But the need was overwhelming.
During the height of that season, the ministry center was caring for 300 Haitian refugees.
"They were sleeping in the pews, under pews. We became an urban refugee camp," said Durandisse. "We weren't zoned for it. We tried to make it nice. But we had only one shower. It wasn't nice, but God always works something out."
Today, Safe Harbor has a network of individuals and organizations across the country that offers shelter to immigrants. Some open their facilities, others give money. To sponsor a bed for one night is $8.22. To sponsor a bed for a year is $3,000. In 2019, their goal is to make available 150 beds each night, for 54,760 bed-nights this year.
Members from the BWC delegates had many questions about how to operate and offer church facilities so fearlessly.
Durandisse had a few words of wisdom. "We just deal with the day we have," he said. "Wholeheartedly address what God puts in front of you and partner with other churches and groups. And above all, really trust that God provides."