Morgan County churches dream big, create shelter
Posted by on
By Melissa Lauber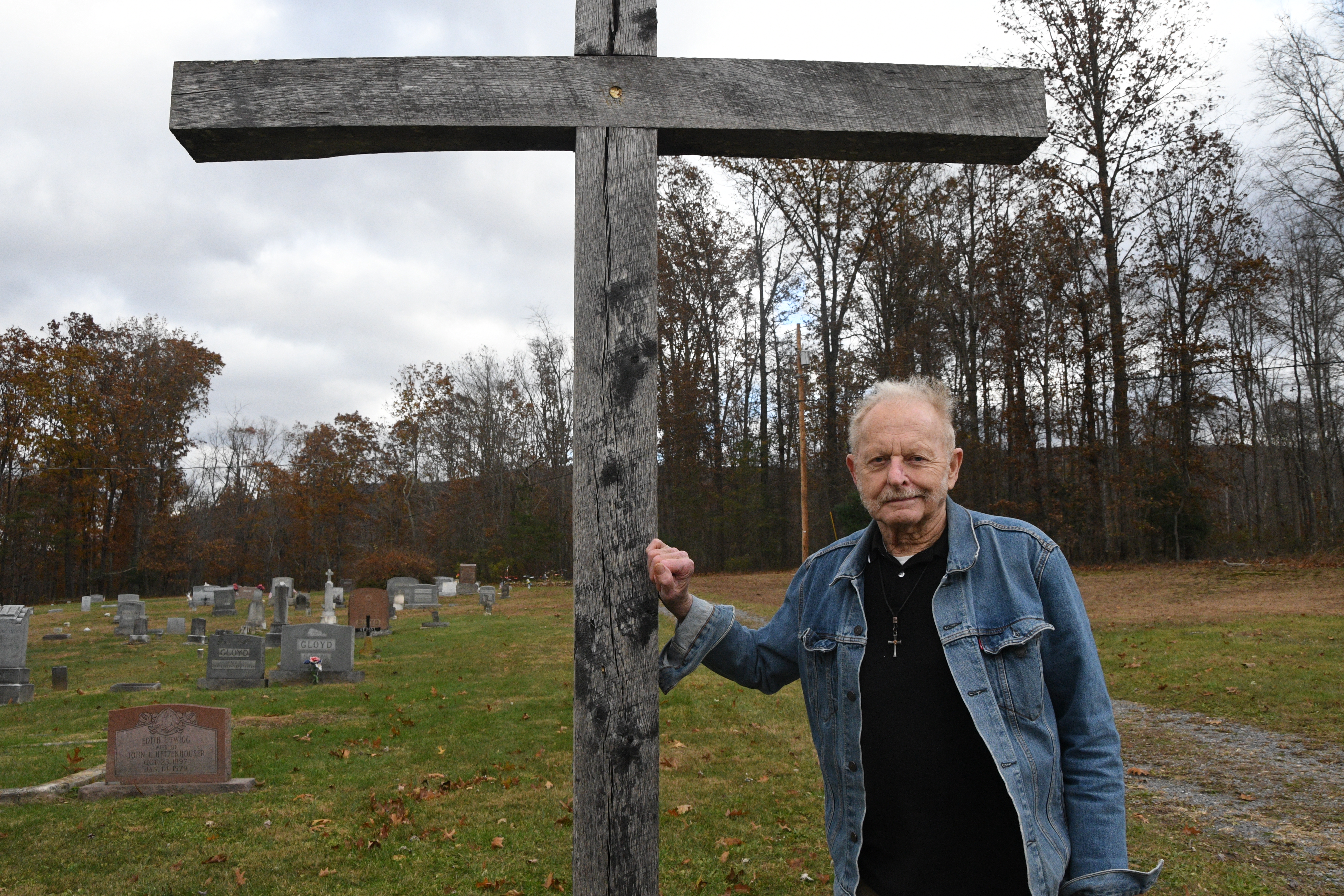 "Dream big."
Leading a church of 19 members in a little town in West Virginia, Pastor Dick Voorhaar is not the first one that people might think of when they consider ambitious plans. But years of faith have taught Voorhaar, 82, that God-sized dreams are the best ones to pursue. And, he does so with passion.
"I tell people dream big. Listen to the Holy Spirit."
A certified lay minister who pastors Mt. Zion UMC in Orleans, Voorhaar raised his thoughts about starting a homeless ministry at a 2016 meeting with Bishop LaTrelle Easterling and pastors from the Western region.
The bishop listened to him and others who had concerns about the poverty facing the region. She praised those who strive to "have the heart of Christ," and reminded them that "only what you do for Christ will last. … With God, and together, all things are possible," she said. That's truth.
It's a truth Voorhaar knew by heart. "You can't believe in something and not do something. You can't believe in the love of God and not respond to people in need," he said. "Where the Spirit leads me, I go."
The ministry to the homeless began out of his care for people in the community. He and his congregation were always quick to offer food, assistance, and prayer to those they met. He shared his vision with other church leaders in the area and a small network developed with churches alternating taking the homeless into their church buildings during the winter months.
The partnerships kept growing. "This spirit of connectionalism and ecumenism demonstrates to the community and to each of us in our various faith communities that we are one. That the things that bind us together are stronger and more enduring than what seeks to pull us apart. That we can come together and unite our hearts, voices, and energy to serve those in our cities and towns that need us," said the Rev. John Wunderlich, superintendent of the Cumberland-Hagerstown District. Working together makes it possible to do things that we couldn't do on our own."
Out of the spirit of connectionalism, the Morgan County Homeless Coalition was created. Last year, the COVID pandemic made this arrangement difficult, so the faith community in the area led efforts to raise $25,000 for rooms for the homeless at a Super 8 Motel in Hancock.
United, the faith community and the Homeless Coalition began to build a greater vision, and, in November, they purchased a former pawn shop on the main thoroughfare in Berkeley Springs.
Dreaming big, they are working on plans to build a shelter with 11 bedrooms. Staff must be hired, plumbing for bathrooms needs to be put in, and a hundred other details need to be addressed, Voorhaar said. But a permanent year-round shelter to care for the area homeless is becoming a reality.
Wunderlich was not surprised that several of the smaller churches in the area made significant contributions. He sees this a lot. "Certainly, membership size and financial resources will impact the shape and scope of a congregation's outreach, but a more important factor is a congregation's willingness and commitment to engage in ministry beyond the walls of their building," he said.
"When we cast a vision for what can be, we often find that possibilities are born that we hadn't imagined. The ministry of the Morgan County Shelter is a good example. It began with Pastor Voorhaar's vision. Once he began sharing that vision, other churches got excited and joined the effort. Resources followed and the ministry has grown. All of the churches, regardless of the size of their congregation or their contribution, have made this possible," said Wunderlich.
Those who work with the homeless in Morgan County are often surprised at the diversity of people they encounter. There are teenagers whose family struggles force them out of their homes, people with addictions, the working poor who live in their cars, and others who "couch-surf" from spot to spot. The coalition has even assisted an 81-year-old woman who fell on hard times.
As they serve with the homeless, coalition members are discovering new dreams unfolding of programs at the shelter that can address issues like addiction, employment, health referrals, tutoring, educational programs and more.
Recently, the coalition brought in a grant writer, who is helping fund the efforts. "Every time we think we run into a roadblock, a door opens up," Voorhaar said. "When the Spirit tells us to do something, we do it," he said. "God provides."
"I am so thankful for those in Morgan County who dreamed, worked hard, and sacrificed to get the shelter to this point. Their care for unhoused people in their community is a testimony to their faith and their commitment to creating a more just society," Wunderlich said.
"If other congregations wonder how they can make a similar impact in their communities, I would say "begin to dream." Ask yourselves, what are the needs in our community? Where are the resources? Where is God already at work," said Wunderlich. "We are called to be salt and light. When we walk alongside our unhoused neighbors, we witness to our faith in tangible ways that make a unique impact."