Living Well: The heart leads us toward God and others
Posted by on
By Andy Peck-McClain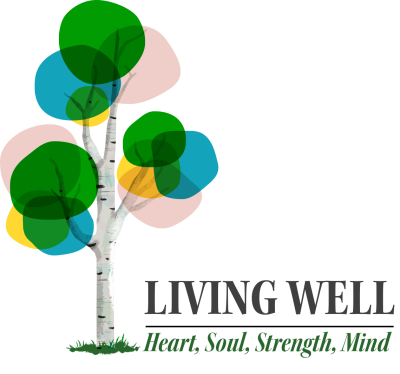 On Sept. 22, the Rev. Andy Peck-McClain will lead the BWC's first Living Well retreat for clergy. The purpose of the fall retreats to be held this fall is to give pastors an opportunity for renewal and tools for well-being.
The first retreat focuses on the heart because, as poet and theologian John O'Donohue writes, "Love is absolutely vital for a human life. For love alone can awaken what is divine within you. In love, you grow and come home to your self. When you learn to love and let yourself be loved, you come home to the hearth of your own spirit. You are warm and sheltered."
In preparing for the retreat, Peck-McClain offered these reflections:

My heart has been renewed over two years through my training in Shalem's spiritual guidance program. In this time of learning and personal growth, my passion and faith have been significantly deepened by connecting my contemplative life with African-American spirituality. Howard Thurman – mystic, professor, accomplished author – has spoken to my soul.
Thurman's commitment to nurture the inner life of his students, in addition to a pilgrimage to India that profoundly shaped him, inspires me. The writing and life of two Black women today – Barbara Holmes and Lerita Coleman Brown – have also led me deeper into my understanding of what it means to be a contemplative. Holmes, in particular, opened my eyes to the Euro-centric nature of much that is lifted up in the contemplative world, i.e. silence and stillness. Her naming the marching in a racial justice protest or singing in an arbor as contemplative acts has given solace to me as I wrestle with practices that combine silence with stillness.
As a pastor, I know that my spiritual deepening has filtered into my work with Washington Grove UMC. There was a stretch of time when I wondered if Thurman was making it into too many of my sermons. But these ideas that stretch us, like sitting in one place in silence for say fifteen minutes, are needed today and every day. In order to be a pastor who walks with brothers and sisters whose skin color is darker than mine, in order to keep realizing where my whiteness affords me status, I need time each day to center down, and to talk less and listen more.
I have been privileged for about a year now to be a part of a group of colleagues preparing retreats for clergy. Living Well hopes to inspire the pastors of the BWC to discover wells of hope, wells of love, wells of rest. These retreats are not designed to make us better pastors, nor to drive up our worship attendance. They are simply to enable us to be people drawn by God into more fulfilling relationship.
The retreat I will lead seeks to connect us more deeply to our hearts. The desert mothers and fathers were led into heart prayer, and we will engage in a deepening of our hearts on Sept. 22.
Psychiatrist and Shalem teacher Gerald May's work will invite us to an awakened heart through a basic practice of settling and listening. John O'Donohue, an author who brings his Celtic background into his writing and prayers, will bless us through his words.
Simply working on this retreat has been life-giving for me. It has pushed me to see "heart work" as focused on God and others. How does our relationship with God, our heart sense, lead us toward engaging in voter registration or police reform? As a pastor and spiritual director, I am nurtured by God's heart, both for me and for the world.
Register for the 'Heart' Retreat