Bishop calls BWC to do, be and give love
Posted by on
Story By Melissa Lauber
Photos by Alison Burdett & Tony Richards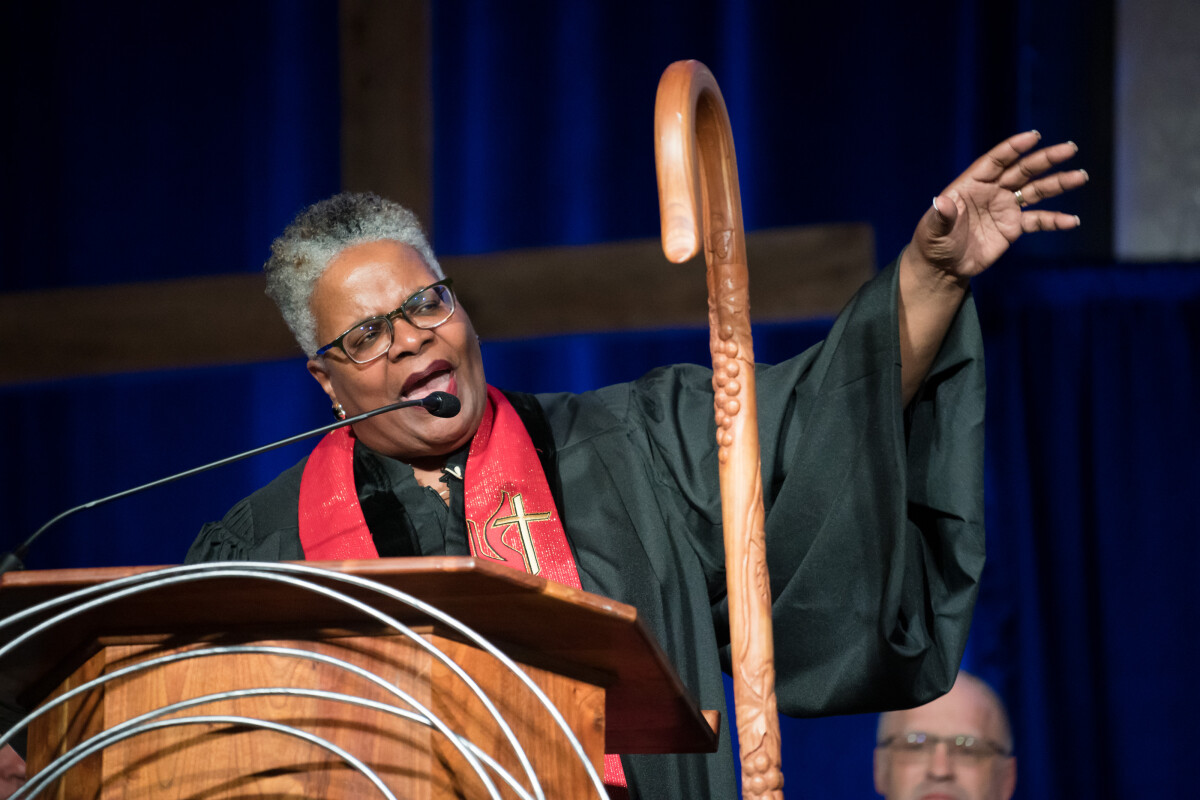 On May 31, the liturgists and preacher evoked a series of love songs in a worship service that opened the 239th Session of the Baltimore-Washington Conference. During her sermon, Bishop LaTrelle Easterling led the members as they sang, "What's love got to do with it?" With their hearts, the 1,200 members of the Baltimore-Washington Conference then answered in one spirit, "Everything!"
"All About Love" is the theme of the 239th Session of the Baltimore-Washington Conference, held from May 31 through June 3. The gathering will focus on holy conferencing, mission, learning and fellowship. It is the first in-person annual meeting since 2019.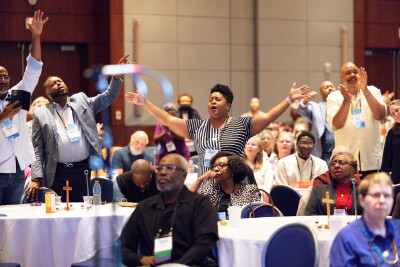 Following workshops, a luncheon to honor retirees, and clergy and laity sessions, Bishop LaTrelle Easterling opened the conference with worship.
The bishop illuminated the nature of love, drawing on bell hook's book, for which the conference got its theme. "Love is as love does," Easterling said. "Love is not an emotion; it is an action. It is better provided than professed."
"Love and abuse can never coexist," she stressed.
The bishop confessed that the church and its members often "get love wrong." and encouraged United Methodists to commit themselves to theologian Howard Thurman's proclamation that "Love means dealing with persons in the concrete rather than the abstract."
In the days to come, conference members will vote on whether to allow some United Methodist Churches to leave the denomination. The bishop asked each member present to move beyond self-righteous indignation and to confess and ask for God's mercy. "How we part from one another will matter," she said.
To understand the nature of God, the message of Christ and the relationship between God and Jesus, one must understand love, especially the love that led to the cross – which is at the heart of faith. "That's why a hallmark card won't cut it," said Bishop Easterling. "We must do love, be love, and give love to one another. Love is as love does."
During the worship, $6,311 was raised in an offering for Seeds of Security, a BCW ministry that provides assistance to victims of domestic abuse.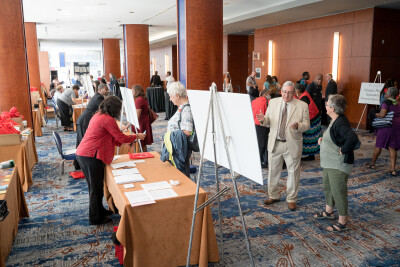 Earlier in the day, the members greeted one another with joy as they checked into the Hilton Hotel in Baltimore and caught up with friends and colleagues.
At a luncheon, the bishop, Cabinet, and speaker Cassandra Lawrence, who is being commissioned as a Deacon on Saturday, honored 31 retirees, representing 838 years of service to the church. Over dinner, the ministry of those clergy who serve beyond the local church was celebrated. And, during the worship service, the conference welcomed Bishop Senugho Choi and a delegation for the NamBoo Annual Conference from the Korean Methodist Church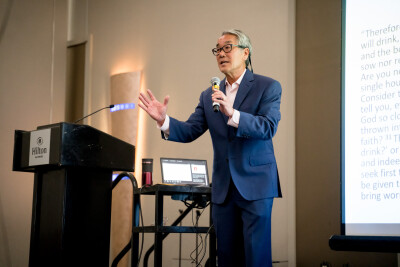 During the afternoon, clergy met in executive session. Delores Martin, the BWC Lay Leader, gathered the BWC's 400 lay members for a time to celebrate certified lay ministers and learn about Living and Leading in an Age of Anxiety from the Rev. Jack Shitama, director of the Affiliations' Center for Vital Leadership.
Drawing on the wisdom "to not worry" from Mathew 6:25-24, Shitama explained how people are feeling increasingly torn by anxiety, almost as if they're experiencing failure in advance. The antidote to worry and anxiety, he said, is to seek, first, the Kingdom of God and to expect God to be at work in one's life.
Using Family Systems theory, Shitama explained how people could work to be a non-anxious presence in their families of origin, in the church and the world; how to be more self-differentiated to be able to lead where God is calling; and to avoid emotional triangles that deflect people from more important issues. Tackling this important work enables us to pray Soren Kierkegaard's prayer, "Now Lord, with your help, I shall become myself," Shitama said.
He encouraged those who wish to learn more to review his book Anxious Church, Anxious People: How to Lead Change in an Age of Anxiety. Shitama will also be offering six online courses as part of a Certificate in Congregational Leadership program with classes in church administration, sacraments, pastoral care, Wesleyan theology, time management and United Methodist history and doctrine; and an offering of The Non-Anxious Leader course Oct. 9 – Nov. 5. Learn more.
Throughout the conference, as the business of the church is done in holy conferencing, Bishop Easterling encouraged members to embrace love. "We become God's walking Word, not a word written on tablets, but the Word written on our hearts," she said. "We draw others to Christ by the light that shines within us."
The 2023 Class of Clergy Retirees include: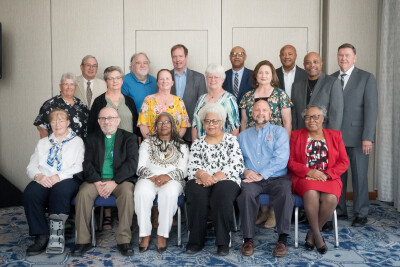 Glen L. Arnold
Robert W. Barnes
Valerie Barnes
Ira Barr
Cynthia Belt
Thomas Jay Blake
Cindy Caldwell
John H. Dean
David Deans
Lee Steer Ferrell
Lisa Franzen
Malcolm Frazier
Gerard Americus Green
Victor Harner
Charles Michael Henning
Chris Holmes
Peggy Ireland
Dennis Jackman
Joan Ann Jones
Daniel Theodor Kutrick
Jerry Lowans
Melissa McDade
Samson Yebuah Nortey
Donna Renn
Leonardo Rodriguez
Deborah Scott
Barbara Vivian Suffecool
Patricia A. Turnage
Joseph Whalen
Kathryn Woodrow
Thomas E. Young, Jr.
The new Certified Lay Ministry Cohort includes:
Felicia Felder
Dionel Green
Lester Gross
Wanda Walker-Hodges
Charles Johnson
Christol Medley
Ezax Smith