2022 Church Conference Training Videos
Certified Lay Ministry Reports - https://drive.google.com/file/d/1hXN3Nj38FxdEq2A2881_3QoeTjpHqora/view?usp=sharing
Compensation Training - https://drive.google.com/file/d/1JOE_8bk7Fzk0qnYJb8Kp-PnWjNWS4cDc/view?usp=sharing (Please note the BWC Minimum Compensation Requirements for 2023.)
Arena Log-in & Accessing the Forms - https://drive.google.com/file/d/19V7JGY4add6gKwLwH9IoMSrw-mBAPqGw/view?usp=sharing
Nominations & Committee Leader Toolbox - https://drive.google.com/file/d/1g2GX-3JQeIl_DvIeJS4bB86caPbYOAfc/view?usp=sharing
BWC Website & How to find the Forms/Worksheets - https://drive.google.com/file/d/1PfkmrVWCPA169TYSwgqLFyd3taEDArpq/view?usp=sharing
---
Changes to Washington East District Blog Postings -The Washington East District Blog will be posted on the 1st and 15th of each month. The deadline to submit information for the posting will be the 28th for the 1st of the month's posting and the 12th for the posting on the 15th of the month. This information should be sent to Christol Medley at
---
We continue to address COVID: This can be challenging as faith communities encounter contradictory messages and advice as they continue to address COVID-19. Ella Curry, Ph.D., MTS, RN, a consultant in infectious disease, offers timely, in-depth, and essential facts and resources to shape your decision-making. Read What We Know Now – March 28, 2022, COVID Update.
---
Maryland Tax Exempt Renewal- All current Sales and Use Tax Exemption Certificates held by non-profit organizations expire on September 30, 2022. Information regarding the 2022 renewal application, including instructions to complete your renewal application online, will be mailed to the organization beginning May 2, 2022. Their online renewal service will be available for the 2022 renewal period starting May 9, 2022. Upon a successful renewal, your organization will receive a new Maryland Sales and Use Tax Exemption Certificate, valid until September 30, 2027. To learn more about the process, go to https://interactive.marylandtaxes.gov/bServices/EOR/Home.aspx
---
Living Well Clergy Renewal Program
What do you do when you want to take your ministry to the next level? Working harder isn't the answer. Even working smarter only takes you so far. The witness of faithful Christians over the ages has shown that time apart for reflection and renewal helps gain the needed perspective to see things differently and find the best way forward. The Living Well Program does just that.
Participants will engage in a seven-month program that will result in:
A holistic understanding of their life and ministry.
A deep connection with other clergy colleagues who have the same desire to serve faithfully and effectively.
A personal development plan includes the steps they'd like to take to make an incremental and significant improvement in the aspects of life and ministry they've identified during the program.
The program comprises two retreats, one in the fall of 2022 and one in the spring of 2023, and monthly cohort meetings between the retreats to process their learnings and support each other throughout this journey. Successful completion of the Living Well program fulfills the clergy renewal and assessment requirements of paragraph 349.3 of The United Methodist Book of Discipline. Learn more and register now at https://www.bwcumc.org/ministries/leadership-development/clergy-development/living-well-retreats/.
---
Is your church on the move? Faith, Activity, and Nutrition (FAN) is an established, proven, and effective program to help local congregations become more robust in health! Churches can benefit from FAN by having healthier members. Healthy members can more fully participate in church life and carry out the work of God.
Join the more than 300 churches across the country, completing FAN Training. The FAN Online Training, comprised of 8 self-paced sessions, is provided at no charge to participants. The program also includes 12 months of materials and resources to help your church launch FAN and sustain it over the first year. If you are interested in this training, complete an interest form today!
---
The recording and accompanying resources for the Stay or Go Information Session are now available and can be accessed via the following link: https://www.bwcumc.org/resources-for-united-methodists-discerning-our-future/. Please share this resource with your congregation.
---
September 15-18 -- A New Heaven & New Earth Conference
The U.S. Chapter of the World Student Christian Federation, a global, ecumenical network of Christian students, will hold their inaugural conference, "A New Heaven & New Earth," and bring students across the U.S. and worldwide together at Princeton University. This conference is for students of all ages (undergraduate or graduate) and young adults ages 18-35. The registration fee covers three nights of accommodations and six meals and is $100. For more information, contact: Rev. Neal Christie, Executive Minister of Connected Engagement
---
September 20 -- October 18 -- The Congregational Depression Awareness Program (CDAP)
These classes will be held virtually on Tuesdays from 5:30 to 7:30 p.m. CDAP is a 5-week, 10-hour course for volunteers from local religious communities interested in coordinating depression awareness and support programs in their congregations. Participants receive instruction, resources, and ongoing support to assist individuals directly and indirectly impacted by depression. The deadline is Sept. 5. Download the flyer to learn more.
---
September 22 (7 pm) -- Journey to Beloved Community (registration closes September 12)
This eight-session online course focuses on six actions you and community partners can take to create inclusive spaces of belonging and becoming. An orientation will be held Thursday, Sept. 15. The classes run Thursday evenings from Sept. 22 to Oct. 27, from 7 to 8:30 p.m. Learn more and register.
---
September 24 (11 am) -- It's Your Story to Tell!
Storytelling for Advocacy Training is a unique event led by SPACEs in Action at the BWC Mission Center and online. Through storytelling, participants will be guided to articulate what they value and then connect their problems or issues into bold solutions and actions.
---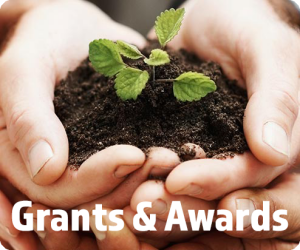 BWC Ministries Grants & Awards | Baltimore-Washington Conference UMC - bwcumc.org
Advocacy & Action. Advocacy & Action partners with communities so that we join in advocating to transform systems that disenfranchise, marginalize, and oppress and to create a BWC presence on urgent policy matters at local, state, and national levels. Advocacy & Action Award $1,000 given to one faith community exemplifies partnering with their communities in advocating to transform ...
---

Re-Entering Well | Baltimore-Washington Conference UMC
CURRent Updates. As we enter the third year of the CoVID-19 pandemic, the Omicron variant and other developments present challenges for public health that require churches and other community groups to stay well-informed about the virus' spread and the vaccination rates in their areas. www.bwcumc.org