Taylor begins her ministry as conference secretary
Posted by Erik Alsgaard on
By Erik Alsgaard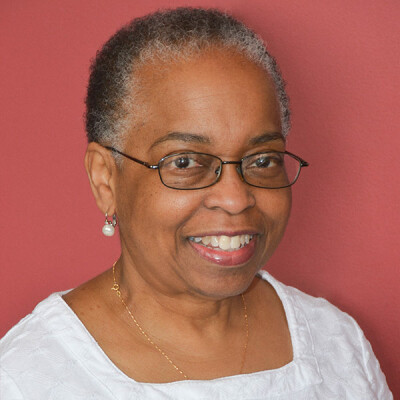 As the new Baltimore-Washington Conference Secretary, Cynthia Taylor brings a wealth of experience and knowledge of the conference and United Methodism to the table.
A member of Mt. Olive UMC in Randallstown, Taylor begins her four-year term as secretary this year after serving on the BWC's rules committee and as chair of the Discipleship Council.
But what people may not know about her is that she's the youth group leader at her church.
"It just seemed like God saved the best for last," she said, referring to the middle and high school students she leads every week. "I'm 65 and these are some of the best kids, ever."
Before Mt. Olive, Taylor attended Epworth Chapel UMC. She moved her membership because Epworth stopped its 8 a.m. Sunday service and moved its Sunday school time to coincide with a later worship service. Taylor taught Sunday school, and so, in order to not miss worship, she began going to Mt. Olive because they offered the early worship experience.
"What happened was, I started liking the church (Mt. Olive)," she said. "I found out that they had been praying for over a year for a person to lead their youth group. I just felt that that was where God was calling me to be."
As the new conference secretary, Taylor admits that she has a lot to learn. She's thankful to her immediate predecessor, the Rev. Mary Jo Sims, for making the transition as smooth as possible.
Part of her job during this Annual Conference Session will be to keep track of the daily proceedings. In addition, she assists the bishop at the dais with keeping track of speeches during debate. Any amendments more than five words long also must be turned in to Taylor.
Her big job, though, is the publication of the BWC's historical record, better known as the conference Journal. Conference staff, especially Kayla Spears in the Communications Ministry department, help her in this task.
A mother of two and grandmother of two, Taylor is a student of the Bible. Psalm 23, which she says goes way back in her family, is important to her.
"It's what I always call our 'Family Scripture,'" she said. "When I was about six years old, my grandmother was dying of cancer. We recited that for her. It was also my mother's favorite Scripture."
And when her daughter was in grade one Sunday school, they had to memorize Scripture. If you guessed Psalm 23, you'd be correct.