Sandy Ferguson remembered
Posted by on
Sandra Ferguson, who served for decades as a leader in the Baltimore-Washington Conference, died Aug. 20. Her legacy lives on in those who walked with her in ministry and all those whose lives she touched. As a conference communicator, I had the privilege of witnessing her faith as it unfolded in meaningful ways in The United Methodist Church.
By Melissa Lauber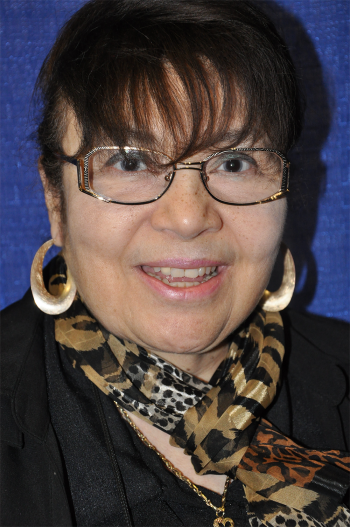 Sandy Ferguson will be remembered for many things, but one of her most profound legacies will be in the work she did, and the love she shared, for 41 years as a leader in The United Methodist Church.
The church is many things to many people. As a fierce advocate for justice and mission, and the keeper of the vision of the Baltimore-Washington Conference, Sandy transformed the church into a voice – a voice that echoed the power and the glory, and the gentle kindness of God.
As her friend and co-worker, I watched as she righteously marched into the governor's office proclaiming truths that transcended politics. She lifted up the stories of the marginalized and addicted at Saving Stations in Baltimore and demanded that all people be able to share in the gift of hope. When we created the Russia Partnership, I saw her embrace the withered-face grandmothers who swept the floors of Orthodox churches as she listened to their memories and prayers; and I witnessed her dancing with joy with children at an orphanage in Zimbabwe
At one point in her career, she was overseeing 32 distinct areas of ministry and she approached each with personalized grace. She spoke of empowerment, transformation, wholeness, diversity, inclusion -- and people listened. They listened and they became vessels of renewed faith, change-makers and children of God.
Sandy taught me and the church many things. She helped us to see what is truly beautiful, how necessary it is to have courage, and what is possible when one opens their heart to be genuine and vulnerable.
I loved Sandy Ferguson. So many people did. Her extravagant generosity still lives inside me, so does her brave spirit and her tenacious belief that goodness will triumph. These things shape me, as they shaped the church. And, they help us all find our own voices – to speak a word for joy, and justice, and love.