'Refuse Plastic!' - One church's witness
Posted by on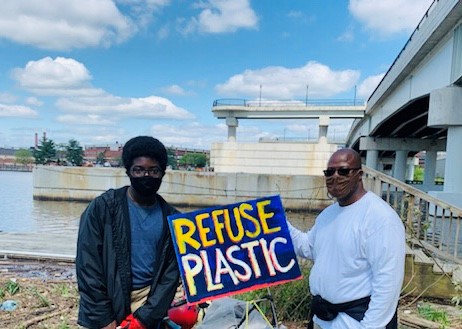 The Rev. Cary James, Jr., at right in the photo above, is a Global Ministries EarthKeeper, environmental engineer, Global AIDS Ambassador, urban farmer, and pastor of Jones Memorial UMC in Washington, D.C. He feels a special connection to Earth Day and offers this commentary.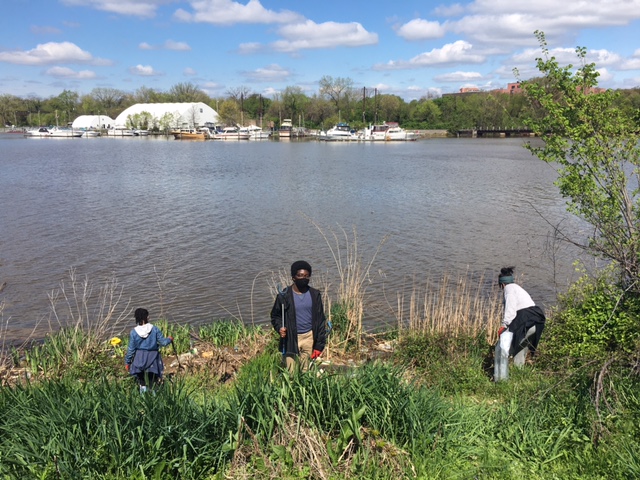 David's words in Psalm 24, "The earth is the LORD's and everything in it, the world and its inhabitants too," remind us of the intimate relationship we have with God's creation. They awaken in us a sense of interconnectedness with all creation.
Scripture and United Methodist Social Principles affirm that all creation belongs to God. God has granted us stewardship of creation. As stewards of God's creation, we are responsible for the ways in which we use it and abuse it. We should fulfill our stewardship duties through acts of loving care and respect for God's creation. God charged us to take care of the earth, he said. I don't see how destroying it or treating it poorly can be a Christian attitude."
Every year on April 22, we mark the anniversary of the birth of the modern environmental movement in 1970. The first Earth Day gave a voice to an emerging public issue about the state of our planet. Earth Day 2020 marked 50 years with global activations that aimed to mobilize one billion people worldwide for transformative action for our planet.
Now that you know that plastic water bottles, plastic bags, and take-out containers can destroy God's creation, are you going to be a good steward of God's creation?
The annual celebration of God's creation also draws attention to important environmental issues and causes such as food security, environmental justice, climate change, energy conservation, and sustainability efforts.
It's not a religious holiday, but many churches plan activities or observances focusing on environmental awareness and care for planet Earth.
Every year for Earth Day, I try to activate, celebrate and educate others about transformative actions for our planet.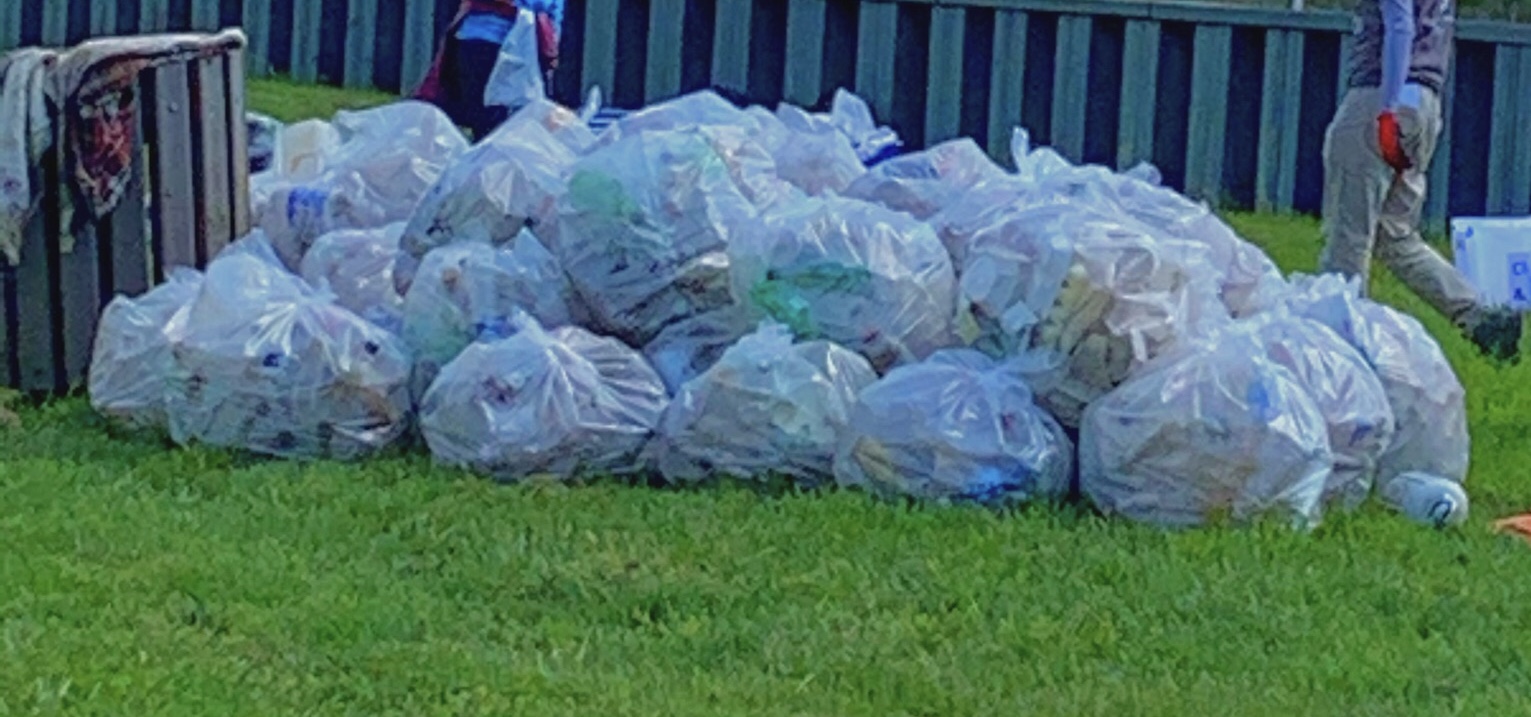 My focus this year to "Refuse Plastic!" Everyone should be trying to refuse single-use plastic. Single-use plastic is plastic that is intended to be used once before it's thrown away. It includes products such as plastic bags, straws, coffee stirrers, most food packaging, Styrofoam to-go containers, and more.
Jones Memorial UMC, located in Ward 7 in Washington, D.C., celebrated Earth Day early by spending Saturday collecting water bottles from the Anacostia River. Church volunteers and I collected 475 pounds of single-use plastic bottles. Unfortunately, 475 pounds of plastic bottles is just the tip of the iceberg.
Members of Jones Church have adopted the Anacostia River and will continue collecting single-use plastic and monitoring the water quality as Anacostia River Keepers.
When we use single-use plastic products, we're making a bad problem worse. In the next 10 years, the plastic in our oceans is expected to triple. If we don't change our behaviors today, in 30 years our oceans will have more plastic than fish.
Did you know that there are more single-use plastics in our waterways than there are stars in the Milky Way?

Now that you know that plastic water bottles, plastic bags, and take-out containers can destroy God's creation, are you going to be a good steward of God's creation? When you choose to "refuse plastic," you increase the chance that the Lord's earth can recover from plastic overuse. Let's all do our part and, together, we can make the world a better place.