Peace with Justice grant applications due April 30
Posted by Erik Alsgaard on
By Erik Alsgaard
Free money! Yes, absolutely free money! We're giving it away because that's how we roll in the Baltimore-Washington Conference!
Now that we have your attention, a brief explanation.
Every year in The United Methodist Church, Peace with Justice Sunday is observed. One of six special Sundays with offering, the money placed in the offering envelopes and online supports peace with justice ministries through the General Board of Church and Society and (here's the cool part) the Annual Conferences. Peace with Justice Sunday is May 27, 2018.
In the Baltimore-Washington Conference, Peace with Justice dollars are available for local church ministries through a grant process. In 2017, these dollars supported homeless ministry at Foundry UMC in Washington, D.C.; an anti-violence after school program at Hughes Memorial UMC in Washington; and a shelter for victims of domestic violence at Van Buren UMC, also in Washington. Each of the three churches received $2,000. Since 2013, the BWC has granted more than $37,000. It's one of the best-kept secrets in the Annual Conference.
Christie Latona, BWC's Director of Connectional Ministries, wants to change that. She sees the Peace with Justice grant money as a great opportunity to create exciting expressions of faith communities in action.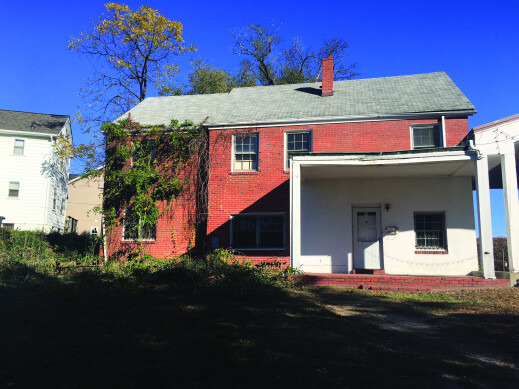 One example, Latona said, can be found at Van Buren, located in Ward 4 of Washington. Pastor Lucinda "Cindy" Kent is almost done turning the church's parsonage into transitional housing for women and children fleeing domestic violence. When it opens next month, Kent expects between 12 and 15 "guests" to stay. Eventually, when the whole house is made ready, up to 24 people may stay.
"Often, women come to the D.C. metro area fleeing domestic violence or needing shelter for some other reason," Kent wrote in the application for the grant. "Many have children but cannot obtain shelter because they do not meet the residency requirements for shelter services, and the children can't go to school without an address and a stable place to live."
Kent is a Certified Candidate for ministry attending Wesley Theological Seminary, who has served the church since 2016. The transitional housing, she said, will allow women and children to stay anywhere from three to six months.
The $2,000 Peace with Justice grant the church received went to buy new appliances, especially a deep freeze and refrigerator, Kent said.
"It was a real privilege to go out and get these important items," Kent said. The ministry, which the church is doing in partnership with the House of Divine Guidance, Inc., will receive reclaimed food from throughout the city. But it also needs to buy items in bulk; having a large refrigerator and freezer are a must. Having new appliances is a blessing, she said, because she knows that she can trust them to work both now and in the future.
Kent calls the parsonage the "UMC House," standing for "Under My Care." Located near the Takoma Park Metro, the home needs "some love" on the outside but is getting upgraded throughout on the inside. Another grant the ministry received helped to fix the bathrooms, put in new flooring, and patch some of the holes in the wall, she said.
When it comes to financing programs, Kent said that every little bit helps. Money from grants such a Peace with Justice soon add up, enabling ministry to happen that otherwise might not.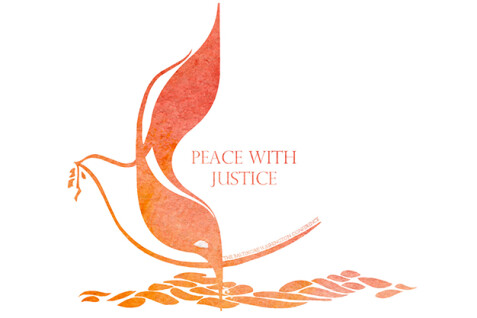 For those ministries who have never applied for a grant, Peace with Justice or otherwise, Kent said, "If you never try, you never get. Submit to the process and fill out the applications."
The BWC Peace with Justice grant is made possible by the annual Peace with Justice Offering (Book of Discipline ¶263.5). Half of the offering is retained for local Peace with Justice ministry.
Latona, whose area of ministry oversees the grant-making process, said the deadline for 2018 applications is April 30. Applications can be submitted online at http://www.bwcumc.org/ministries/advocacy-action/peace-with-justice/.
A pastors and leaders' kit for Peace with Justice Sunday is also online, at http://www.umcgiving.org/resource-articles/peace-with-justice-sunday-pastors-leaders-kit.
"Be encouraged," said Kent. "Much fruit can come from the seed of a grant."