Howard Campus Ministry explores Psalm 23
Posted by on
By Neal Christie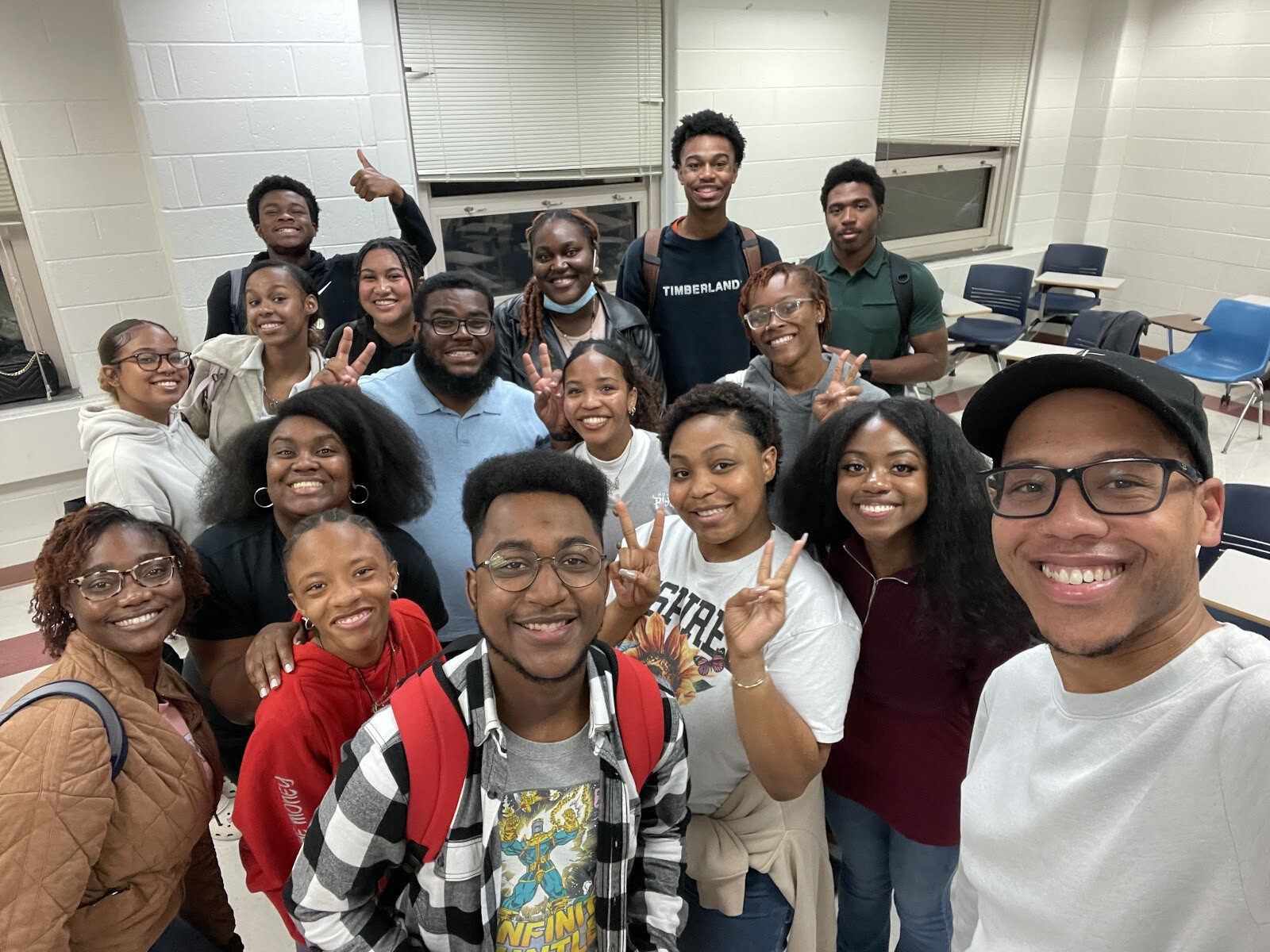 As campus activities are opening and collegiate education is (re)imagined in a global pandemic, there is a certain competition for students' attention. There is no shortage of opportunities for food, fun, or fellowship on a Wednesday night at Howard University.
Rev. Jacob Cogman, the United Methodist chaplain, wondered what might appeal to the Howard community. "Part of the reality of my new context is that my congregation is primarily college students who have sat in classes all day. Who wants to go to another lecture? I certainly wouldn't," Cogman said.
Instead of downloading information to the students, Rev. Cogman invited them to (re)imagine Psalm 23 as a community.
Each week, a question guided the discussion as the participants devolved into this beloved passage. When reflecting on this approach, Rev. Cogman said, "Admittedly, I took some inspiration from my friend, Liz Curtis Higgs, who I've seen take an entire lesson period to unpack one verse of Scripture." Higgs is author of more than 20 books, including the bestsellers "Bad Girls of the Bible," "Really Bad Girls of the Bible," and "Mad Mary."
Students were honest about their experiences of God. Some related to God as "the O.G" while others understood God as their "favorite teacher." All in all, the responses to each of the questions shed new light on the text and breathed new life into the community.
Some might think that six weeks is a long time for college students to study a passage like Psalm 23; but each week confirmed that it was exactly what the community needed, Cogman said. As she reflected on her experience, Aleyah Calomese, a freshman from Waveland, MS, found that "going over Psalm 23 for six weeks was honestly eye-opening. It's amazing how much deeper you can go into the word when you take your time." Brandon Abraham, a senior from Columbia, Maryland, and former staff counselor at West River, Camp found the study to be introspective and made his previous experiences with Psalm 23 "feel very quick."
DaShawn Jones, a peer minister for the Wesley Foundation, found the study to be "life-giving" and "eye-opening" in ways that he "never could have imagined."
Jones, a candidate for ministry in the AME Church, is no stranger to Psalm 23. Yet, as he reflected on the experience study, one of his greatest joys was to witness how everyone was transformed in the process: "It was touching to witness the theologian inside of my peers, each of whom offered a different, unique, and fresh perspective to who God is and how God relates to us. With each word, tune, tear, and sigh we felt the power of God's spirit moving in our midst, warming our hearts, and strengthening us for the journey ahead."
The experience was more than a theological inquiry. For Jheannelle Johnson, a senior from Miami, Florida, this experience birthed something that she will carry far beyond her season at Howard University:
"Perhaps the greatest takeaway I received from this experience was the community of individuals I've met who have not only moved me every week with their personal experiences with God, but also helped cultivate this safe space for us and others who seek to be restored on a path of righteousness," Johnson said.
At the end of the study, the community continued to grow. It started with eight students and has seen over fifty students participating throughout the semester. Rev. Cogman is excited about what God is doing at Howard University.
The Howard University Wesley Foundation is one of five Campus Ministries supported by the Baltimore Washington Conference. Learn more and donate to Campus Ministries. Contact Rev. Jacob Cogman.