Glen Mar girl makes the world a better place
Posted by Melissa Lauber on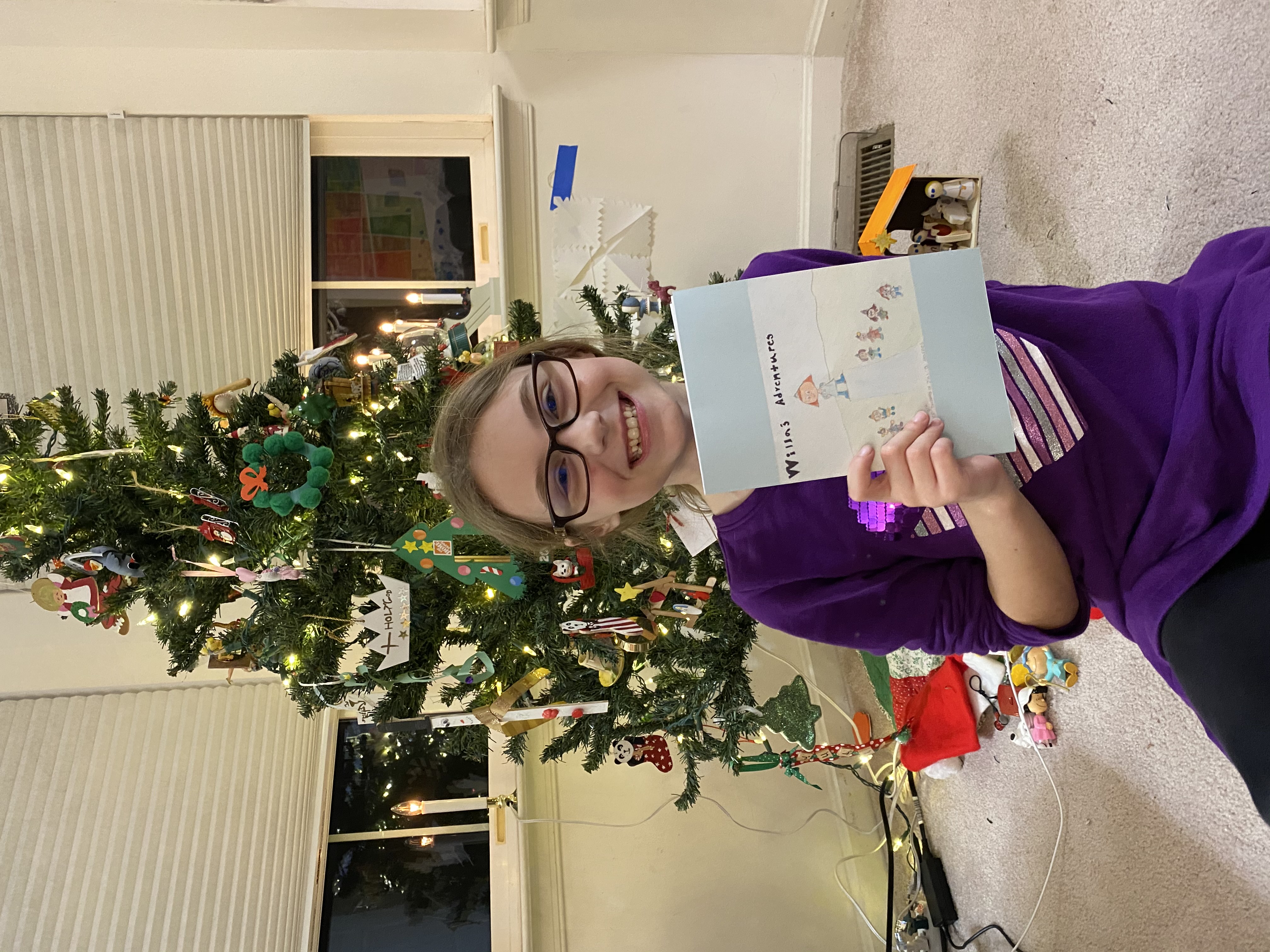 If you've ever doubted "girl power" you haven't met Julia Barnes, 9, a member of Glen Mar UMC in Ellicott City who has set out to change the world and is ready for your help.
Last fall, Barnes and her fellow Girls Scouts in Troop 1029 were working on their Brownie Wonders of Water badge.
"Water is one of my favorite things in nature," Barnes said. "It is magnificent. I love how beautiful it is, I love how it tastes. We were learning about water and that there is a problem. Many people in Africa don't have clean water. There was a problem, I had to fix it. Wouldn't you?"
As part of the badge, Barnes explained, she and her friends had to haul two heavy jugs of water up and down a hill. This lesson stirred her imagination, and she began to explore how she might raise the money for a well to be built in a village in Africa.
With the help of her parents, Tom and Amy, who assisted her with online research, she decided to raise $6,000.
Her first step was to write a book that she could self-publish and sell on Amazon to raise funds for the well.
In her house one day, she came across a star-shaped bubble container. "It was like a necklace, and it gave me an idea. I get story ideas all the time," Barnes said.
She sat down and wrote and illustrated "Willa's Adventure," the story of a waterfall princess. "I worked really, really, really, really, really, hard on it," she said.
She also, with her parent's assistance, set up an online fundraising page through the Water Project, a charitable organization that unlocks human potential by providing clean, safe water to communities around the world.
Barnes frequently checks the site to see how much money she's raised. She recently passed the $4,100 mark.
"Wells are one of the ways kids in African can get clean water. I thought it was the best way because they don't have to walk all the way to the watering hole," Barnes said. "Food, water, and shelter, everyone in the world needs those things."
Barnes is excited about others joining her in raising funds for the well.
She also believes young people everywhere have the potential "to have ideas and want to do something to make a difference."
"Sometimes," she said, "you figure out how to do something and you get really good it. Sometimes that skill can change the world. So, if you like doing something, and you want to share it with the world, go ahead and do it," she advises. "Do whatever your heart desires."
Barnes' parents were surprised and delighted when their daughter came to them with the idea about trying to make a real difference. Their first instinct was to listen and move on. But they asked questions and Julia was persistent. They encouraged her each step of the way and have been excited to watch her grow in the process.
"It's in the Girl Scout Law to make the world a better place," Barnes said. "That's what I want to do."