By Melissa Lauber
Photo by Rev. Ron Foster
When they chose "Wonder" as a theme for Advent, the people of Severna Park UMC had little idea how wonder-full their church would become.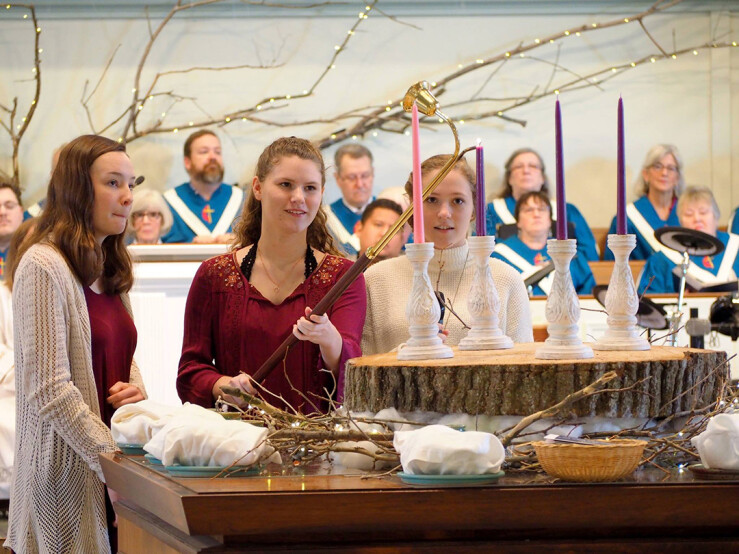 The first act of wonder came when an anonymous donor gave $10,000 and invited 100 church members to each take a $100 bill to spend in an act of Christ-centered kindness. Like a waterfall, the acts started unfolding throughout the lives of the community and beyond, as people discerned how and on whom they would spend their money.
Then they shared the stories of their actions online. The gestures of mission and the people they helped were extremely diverse.
One parishioner remembered back to when he was having dinner in Baltimore and noticed a sizeable group of homeless folks hanging out in front the St. Vincent de Paul Church. "God seemed to say why not get some pizza for everyone and sit on the church steps and have a meal with these folks." He didn't act then. "But," he wrote, "when my feet started moving me to the altar to pick up the envelope, I surrendered to God's nudge."
He ended up adding $100 of his own and threw a pizza party for the homeless, calling Dominos and having 10 pizzas, chicken poppers and orange soda delivered.
He and his friend sat with the people who gathered and talked until the pizza was gone. "I knew then, as I know now, that I gained more than we gave that night," the man wrote. "$100 turned into $200 and then transformed into ripples of God's love in this sometimes troubled world."
This feeling has echoed throughout the church's giving.
The exchanges are only for a moment, the anonymous donor of the money admits. But these moments are memorable, they add up, and they change the way people think about giving, she said.
It changed her, and her husband, with whom she shared this idea, opening them up to a new understanding of generosity.
The donation had its genesis last August, following the race-related riots in Charlottesville, Va.
"I was so sad. Listening to the radio, I had such a heavy heart," she said. When she stopped at a Starbucks that day, she did something impulsive. She bought a $100 gift card, and told the cashier to treat people to a cup of coffee as long as the $100 lasted.
She watched the delight of the woman behind her. "It lifted my heart completely," she said. "I wanted to hide behind the counter and watch people have that little moment of joy."
In the emotions of that day, she remembered the story she had heard about a church giving its members money to do acts of mercy and compassion, and approached the Rev. Ron Foster, the pastor of Severna Park.
He encouraged her and, with her suggestion, created the idea of basing Advent around the popular movie "Wonder," based on R.J. Palacio's best-selling book, which lifts up the theme "Choose kindness." The donor's outreach project seemed to couple perfectly.
This was a late start in creating the Advent theme, Foster admitted. But the movie's story had so many connections with the incarnation it seemed the perfect fit.
Foster has always done creative worship. "It's a sin to bore people with the Gospel," he said. "I'm a big believer in giving fresh frames to things."
Focusing on the idea of wonder on Sunday mornings, and the Intentional Acts of Kindness project during the week, allowed church leaders "to give the Christmas story a fresh hearing and to tell the ancient story anew" in ways that felt relevant and connected to people's real lives.
During the first week of Advent, Foster preached on the story of Zechariah, who couldn't speak while his wife was pregnant with his son, who grew up to be John the Baptist. The only way Zechariah could communicate was with sign language.
He asked the congregation, "What is our sign language? If we couldn't use words, what signs would we have to tell God's story?"
In the days leading up to Christmas, the congregation is using the $100 bills, translating them into messages of love, hope, possibility and faith.
Initially, the donor had thought to give $5,000. But after talking with her husband, decided $10,000 was what was needed to make a true splash. They gave sacrificially to make this happen. It is their sign of the importance of kindness.
Getting the actual $100 bills wasn't easy, the donor said. She had to go to three banks.
Many of the people who took the money also had a harder time than they imagined they would coming up with ways to spend it.
Some reported being on "high alert, looking for people or opportunities to help." Others prayed, asking for God to help them discern how to show someone the love of Christ; and still others puzzled over why being a steward of someone else's money felt more weighty than giving away their own funds and found themselves pondering about how all year long they are called to be stewards of God's gifts.
"It was surprising to me that I tried to make giving more difficult than it should have been," said one person. "It made me realize that the need is everywhere and giving should be without hesitation or overthinking the act."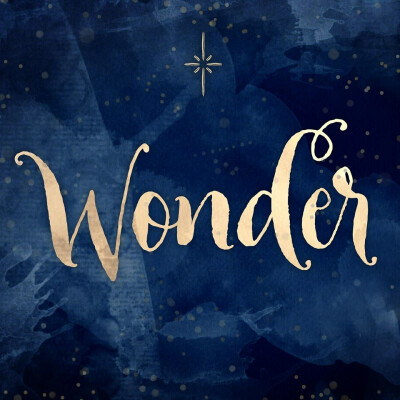 In the end, acts of kindness flowed. Many matched the $100 gift with money of their own.
One woman, after praying that God would seat her at the right table at the restaurant she went to after church one Sunday, gave all of the money with a note to her waitress. Another helped a woman with a rare form of cancer who was starting chemotherapy, and still another reached out to sick children and their families at Johns Hopkins Hospital.
One person helped a friend at work who was suffering through an ugly divorce; another gave a gift to the Mufindi Orphans project in Tanzania and matched that with a gift to a local organization called Creating Communities.
Some of the money went to refugees, and some to a neighborhood school. One woman even sent support to a Christian refugee who came to the U.S. because he was being persecuted for his faith in his homeland. That gift made the giver reflect on a quote from the Holocaust, "to save one soul, saves the world."
The stories of giving, posted on the church's website, multiplied and took on new and different meanings when shared together.
But there was a common thread. As one person wrote: "I have found kindness to be a bridge between talking about who Jesus is and actually seeing or feeling Jesus." And other shared: "I am praying that my vision is bigger and broader, and I can see more people as Jesus sees them."
A third, shared how her 7-year-old daughter was "shocked that there was really a $100 bill in the envelope." Together, they packed up "gift" bags for the homeless of Baltimore City, with socks, handwarmersandMcDonalds gift cards.
When a needy man in Baltimore approached their car for change, the girl gave him a bag. He told her, "Thank you, God bless you and have a good night."
"As we pulled away," her mother wrote, "she said to us, 'This was the best night ever.'"
Wonder-full.