BWC upgrades IT services with United Methodist vendor
Posted by Erik Alsgaard on
By Erik Alsgaard
UMConnection Staff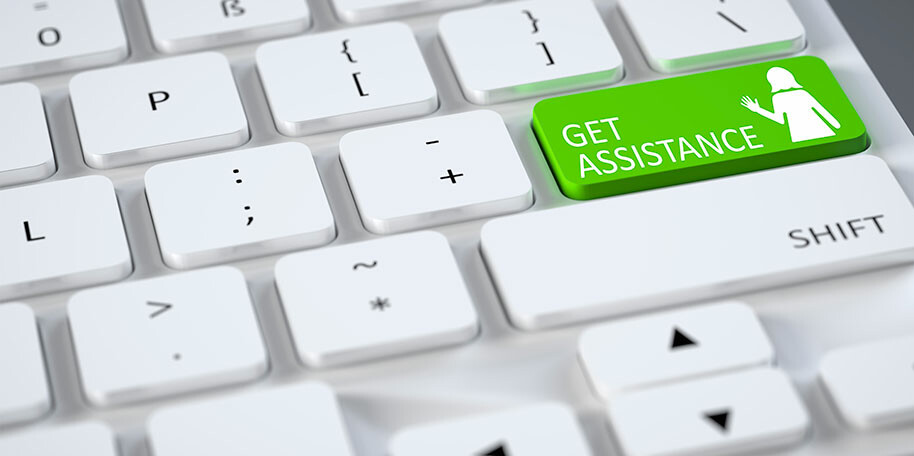 The Baltimore-Washington Conference will achieve significant savings on its annual IT services contract with a new arrangement with the General Council on Finance and Administration's Shared Services department. The savings represent nearly $75,000 per year, according to BWC treasurer, Paul Eichelberger.
The conference was at the end of a three-year contract with its previous vendor, said Eichelberger. "That was a long contract in the IT world," he said, "and a lot of things had changed in that time period."
GCFA was the lowest-priced bid of five the conference received, Eichelberger said, and even though that was one of the most important factors in selecting them, it was not the only reason.
"GCFA offered us the best technology at the best price," Eichelberger said.
Joseph "Moe" Battley, who serves the BWC as its Facilities/IT Manager, said that GCFA improved many areas of the conference's IT structure.
"They increased our ability to use remote access to our e-mails and files," Battley said. "They improved our firewall security and data backup, and are now providing around-the-clock monitoring for our IT."
GCFA is one of 13 general agencies of the UMC and is thus part of the worldwide United Methodist connection.
"This was very important," Eichelberger added, "because it helps them to offer more personalized customer service. They are coming in with a missional purpose."
Customer service was also important in the new contract, Eichelberger said, along with GCFA's ability to work remotely with BWC staff to resolve any problems. GCFA, he said, provides IT support for the church's missionaries around the world, "so they specialize in this remote access which we knew was the new model for IT."
Another factor in making the decision to go with GCFA, Eichelberger said, was that they are situated in Nashville, Tenn., home to numerous technology companies. "There's an over-abundance of IT professionals that they can tap into," he said. As part of The United Methodist Church, GCFA is non-profit so they don't add a built-in profit margin to their costs, Eichelberger added.
The decision, he said, wasn't just driven by cost; the people at GCFA made the difference. The enthusiasm of Derek Preston, who heads the Shared Services area, along with Shannon Logan, Shared Services Specialist, was contagious. Both Preston and Logan, along with other Shared Services staffers, were on-site at the BWC Mission Center for 10 days in early February as the new IT solutions were rolled out.
For Logan, working to help conferences throughout the connection with IT needs is part of her ministry.
"Our purpose at GCFA is to work in the ministry of administration," said Logan. "It's our vision and what we feel we've been called to do. Under the leadership of our General Secretary, Moses Kumar, his desire is to make administration, financial services and IT truly a ministry and a way to serve the connection."
Kumar started the Shared Services department several years ago, Logan said, and branching out to serve annual conferences is the next step in its progression. At present, Shared Services does not offer assistance for local churches.
For the BWC, Shared Services is providing information technology solutions and managing the conference's IT needs.
"We're assisting with everything from managing your firewall to hosting your servers," Logan said. "We're also making sure you have the most up-to-date software on your computers."
Logan's Shared Services department is also working with the New England Annual Conference. "In the end, it's all about how can we save dollars for the conferences so that that frees up additional monies that they can use in the conference," she said.
The start-up with GCFA took place "at the worst possible time," said Eichelberger, when the Mission Center was closed for five days during the January snowstorm. But the closure helped prove a point: "All that snow didn't deter anything," Eichelberger said. "They just treated us like we were missionaries in some far-off country."
"I love that, because of my job, I'm able to get out and meet people throughout the connection," Logan said. "I think that sometimes we get in our own little world… that you forget how many people are out there that are connected because of this connection. There's a lot of good that goes on in this church, and I get to see that."