BWC Trustees Suspend Disaffiliation Work
Posted by on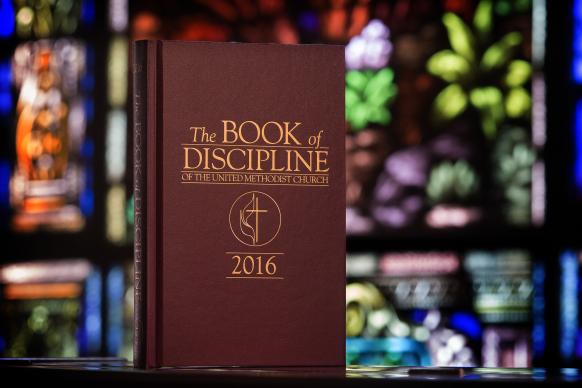 During its called Special Session last February, the denomination's General Conference voted to grant United Methodist congregations a time-limited opportunity to withdraw or disaffiliate from the denomination for reasons of conscience based on decisions made during the Conference concerning the full inclusion of LGBTQIA+ persons in the life of the church. Inserted as new ¶2553 in a published addendum to the 2016 Book of Discipline, the legislation, which arose from a minority report, provided that "the terms and conditions for [any] disaffiliation shall be established by the board of trustees of the applicable annual conference, with the advice of the cabinet, the annual conference treasurer, the annual conference benefits officer, the director of connectional ministries, and the annual conference chancellor." (Discipline¶2553.4) All disaffiliation agreements must contain certain "standard terms" that are spelled out in ¶2553 and in a standard form agreement developed by the General Conference on Finance and Administration, but the legislation also made clear that "annual conferences may develop additional standard terms" so long as they "are not inconsistent" with the minimum standards required by ¶ 2553. (Id.)
In keeping with this legislation, the Board of Trustees of the Baltimore-Washington Conference has been diligently working to develop the procedures and standards the Baltimore-Washington Conference would apply in implementing Discipline¶2553. However, that work has now been suspended.
On August 10, 2019, the Commission on the General Conference announced that the General Conference's narrow majority vote to substitute the disaffiliation provisions contained in a minority report for those contained in the original legislation - a motion that passed with just a two-vote majority - was void based on credible evidence from an independent auditor that four votes were cast by persons who lacked proper credentials to vote.
What this means for congregations across the denomination who are considering disaffiliation is uncertain. For one thing, the Commission has asked the Council of Bishops to consider referring the matter to the Judicial Council, which has jurisdiction to determine the legality of any action taken by the General Conference. In addition, the conference trustees are mindful that, even if the Judicial Council sustains the Commission's conclusion and nullifies ¶2553, similar disaffiliation provisions are likely to be presented for adoption at the 2020 General Conference when it convenes in Minneapolis next May.
Nevertheless, as things currently stand, the authority given to all annual conference boards of trustees has been determined by the Commission to be void. As a result, the conference trustees have suspended work on developing disaffiliation procedures and standards for use in the Baltimore-Washington Conference.
The trustees' prayer and expectation is that, pending the outcome of any review or reconsideration of these issues by the Judicial Council or by the General Conference itself in May 2020, each local church in the Baltimore-Washington Conference will continue to regard itself as the local church as defined in the Discipline - namely, as "a connectional society of persons" who, having "assumed the vows of membership in The United Methodist Church," have dedicated themselves to "carry forward the work that Christ has committed to his church . . . within The United Methodist Church and subject to its Discipline." (Discipline¶201)