Quality of Life Retreats
Quality of Life Retreats offer a unique and holistic, participant-centered approach to educating, supporting and empowering people living with HIV. The four-day retreats offer participants important wisdom for living and coping with their illness and related challenges, as well as opportunities to connect socially and emotionally with others in similar situations.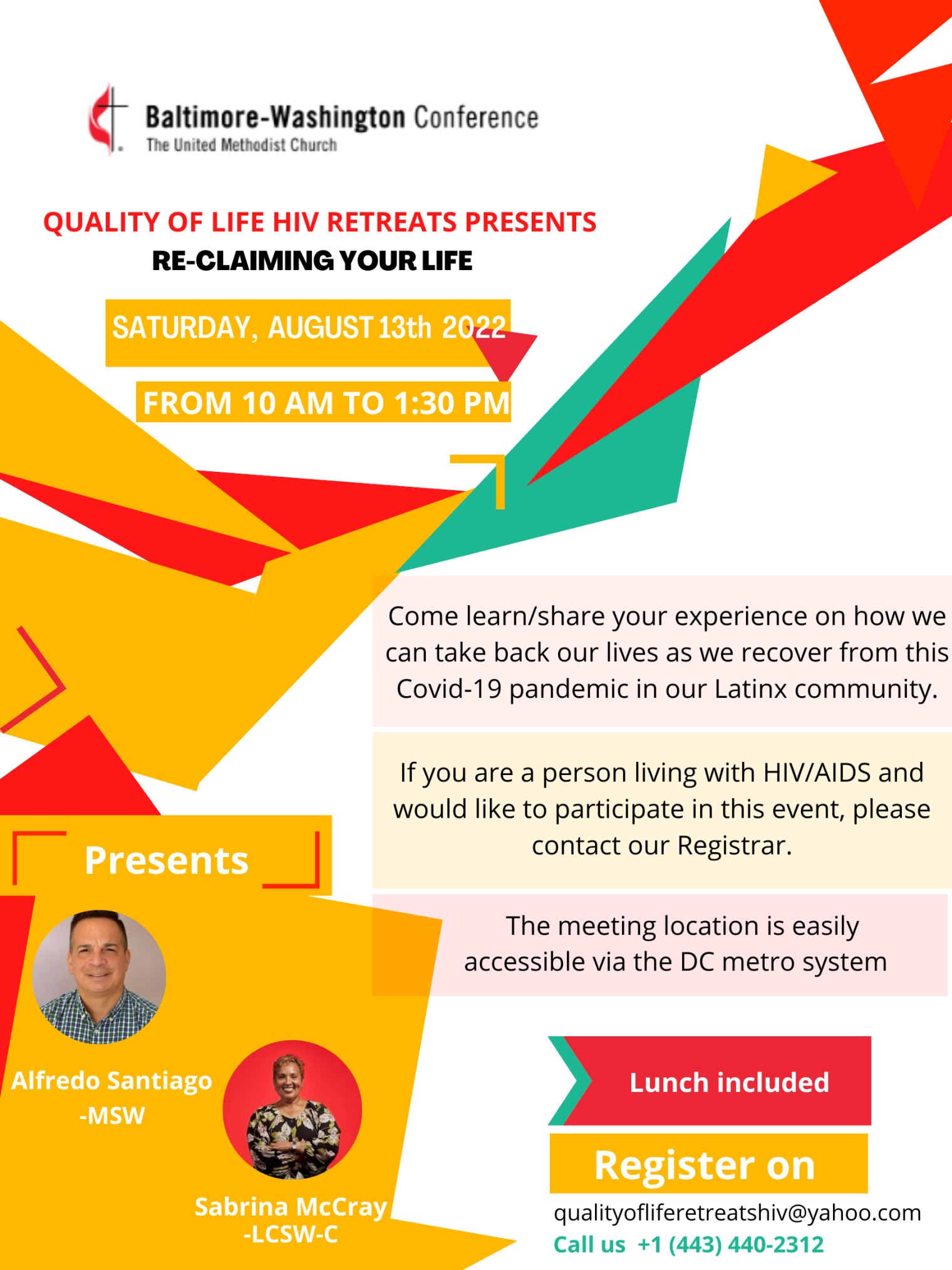 Latinx Retreat - Aug. 13, 2022
Quality of Life Retreats provide:
crucial health and disease management information,
insightful small-group dialogues and exercises,
community-building and morale-lifting activities,
optional gatherings for worship and spiritual nurture, and
ideal settings where participants can meet and mentor, engage and encourage one another through personal sharing.
COVID-19 Update
Due to Covid-19 we are currently not accepting Applications as were not hostings any in-person Retreats.
We have moved to an online series of ZOOMRetreats2020 where people sign up to attend either by emailing us or by calling us