Journal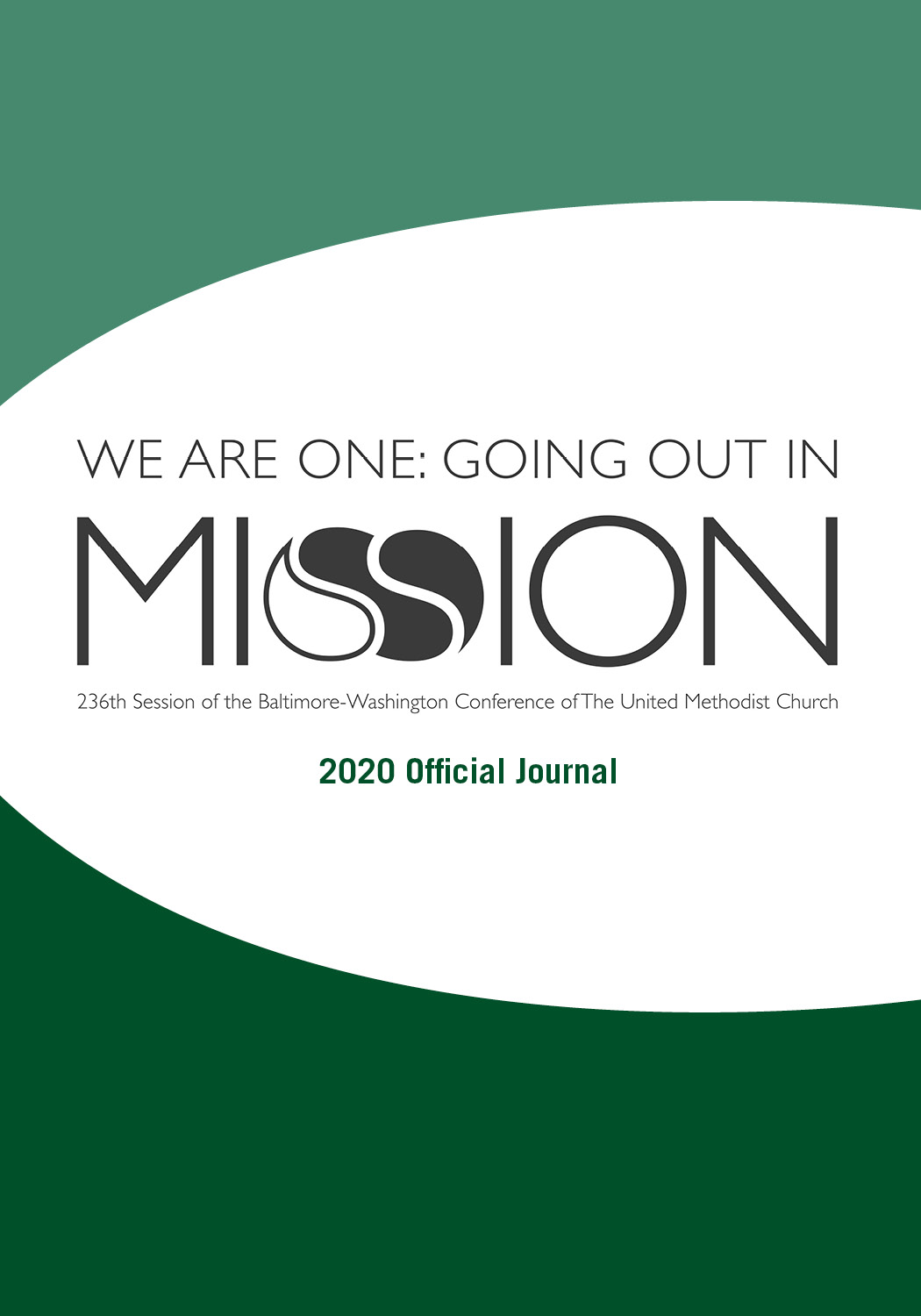 The 2020 Journal is now available for purchase through Amazon. Please note that we will not be taking any check orders.
A paperback version of this historic record of the 235th Session of Annual Conference, with a directory of all the BWC's clergy and churches, is available for $18.
A Kindle version is available for $2.99.
The Journals are being sold through Amazon as a stewardship measure. Copies are not available at the Conference Center. If you have any questions, please do not hesitate to contact Kayla Spears at (410) 309-3420.
A link to a pdf of the 2020 Journal, minus the clergy, lay member, and surviving spouse listings, is available for download below.

Download Journals