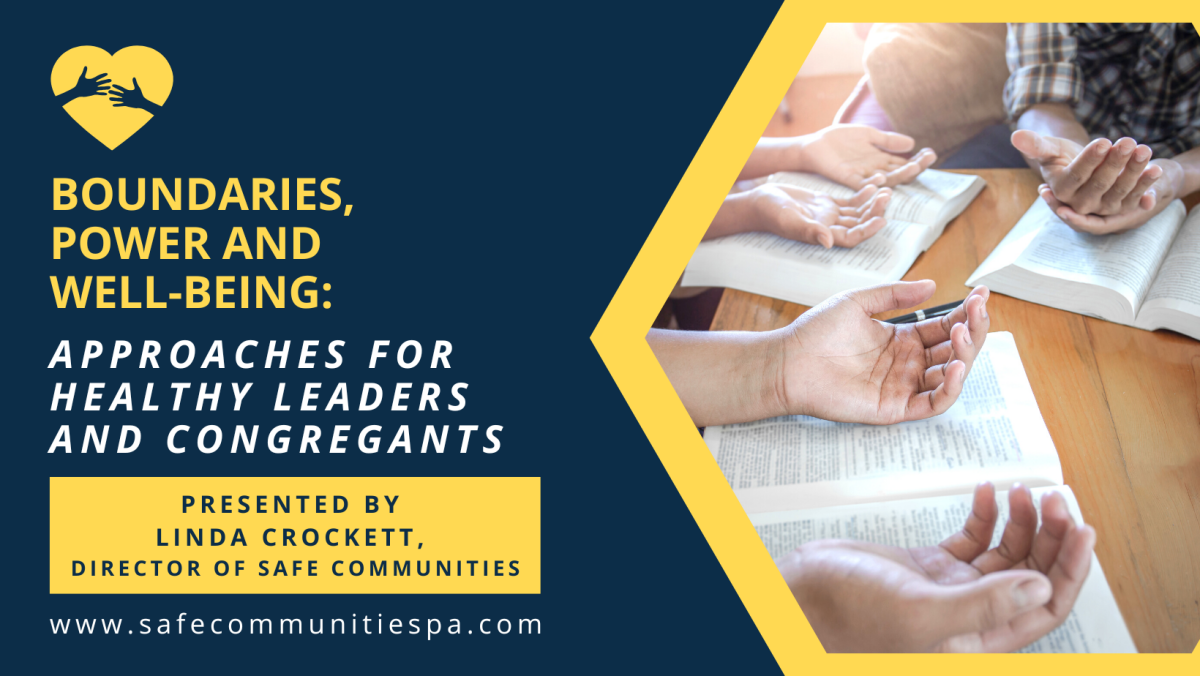 Thursday, January 19, 2023
,
9:00 AM - 12:00 PM
Cost: $10.00
Boundaries, Power and Well-Being: Approaches for Healthy Leaders and Congregants
Presented by Linda Crockett, Director of Safe Communities
A strong understanding and practice of sexual ethics create a congregational space where both leaders and congregants are valued and respected. When boundaries are violated, church becomes a place of confusion and betrayal, instead of hope and joy. Open discussion and a firm understanding of what sexual ethics mean for oneself and others is a required framework for a healthy congregation.
The Workshop will address:
-What do sexual ethics look like in relation to adults, youth, and children?
-What boundaries are life-giving to my congregants?
-What boundaries are life-giving to me?
-What are the power dynamics involved in sexual ethics?
-What does abuse of power look like in the church?
-What is my role as an observer of sexual ethics violations, as one who they are reported to, or as one who experiences them? What steps can I take and what resources are available to me?
This is a 3-hour virtual training, with 2 hours of asynchronous learning required prior to the training. The Zoom link, along with instructions for completing the pre-training work, will be emailed directly to all registrations 2.5 weeks before the training. Successful completion of the training qualifies for 0.5 CEUs.
The deadline to register is December 31, 2022.
Contact Hilary Ann Golden with questions about this training.