Monday, April 25, 2022
,
9:00 AM - 2:00 PM
The Seeds of Security Annual Golf Tournament, which raises funds to assist victims of domestic violence, will be held Monday, April 25, at 9 a.m. at Hobbit's Glen Golf Course at 11130 Willow Bottom Drive, in Columbia.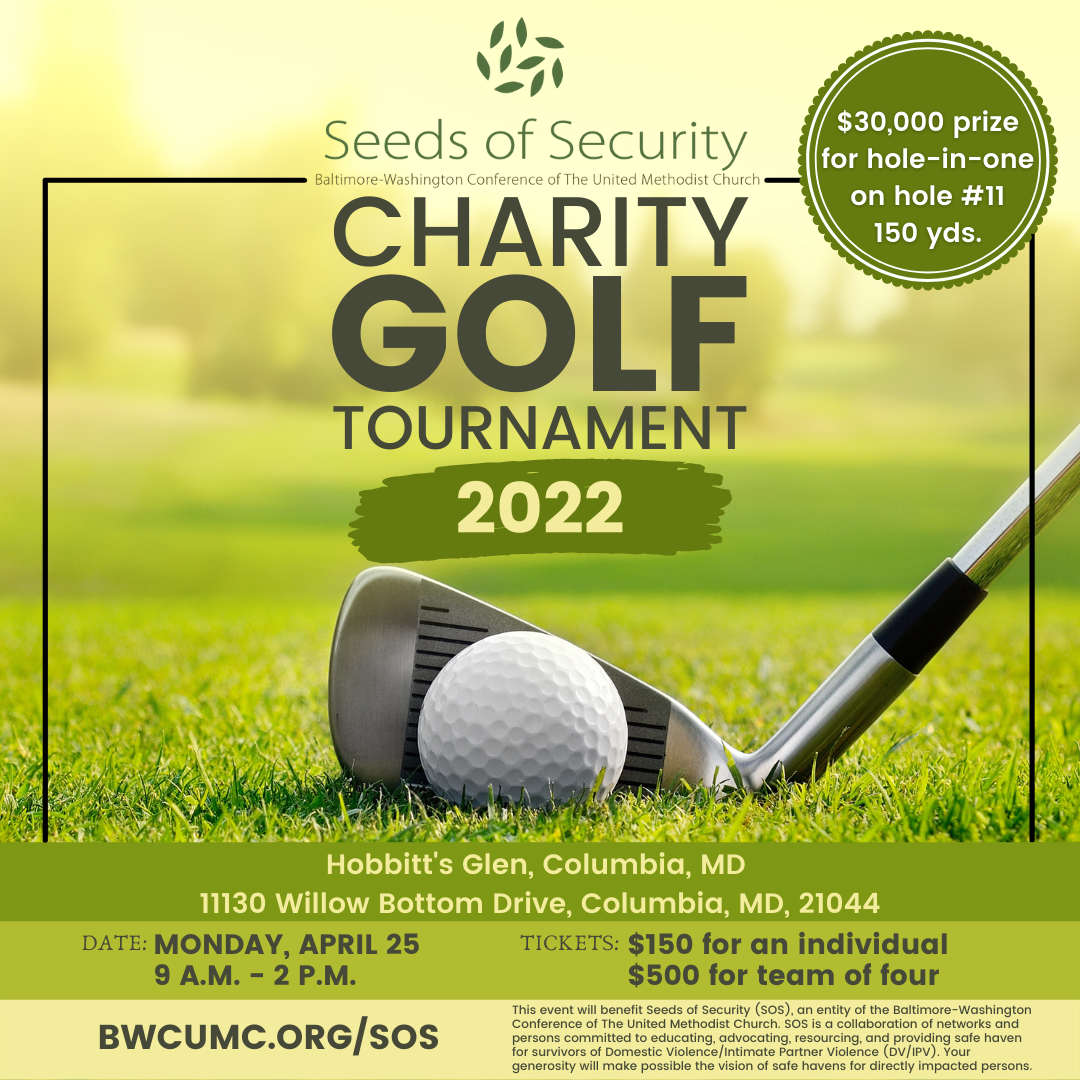 You can choose to register one player or a team of four:
Single Player - $150
Team of Four - $500
Seeds of Security, an entity of The Baltimore-Washington Conference of The United Methodist Church, is a collaboration of networks and persons committed to educating, advocating, resourcing, and providing a safe haven for survivors of Domestic Violence/Intimate Partner Violence (DV/IPV). By attending the Seeds of Security Golf Tournament, you will help us be a source of healing for persons experiencing the practical, relational, and spiritual impact of intimate partner violence.