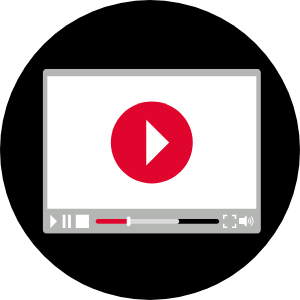 06.14.20

|

Racial Justice
Feature Movies
---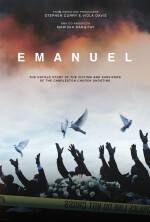 Emanuel: The Untold Story. On June 17, 2015, churchgoers were gunned down during prayer service in Charleston, South Carolina by a 21-year-old white supremacist opened fire in Emanuel African Methodist Episcopal Church. Nine African Americans lay dead, leaving their families and the nation to grapple with this senseless act of terror. Featuring intimate interviews with survivors and family members, Emanuel, from Executive Producers Stephen Curry and Viola Davis, & Co-Producer Mariska Hargitay, is a poignant story of justice and faith, love and hate, examining the healing power of forgiveness. Trailer | Discussion Guide
---
13TH. The title of Ava DuVernay's extraordinary and galvanizing documentary 13TH refers to the 13th Amendment to the Constitution, which reads "Neither slavery nor involuntary servitude, except as a punishment for crime whereof the party shall have been duly convicted, shall exist within the United States." The progression from that second qualifying clause to the horrors of mass criminalization and the sprawling American prison industry is laid out by DuVernay with bracing lucidity. Streaming on Netflix. Trailer | Discussion Guide
---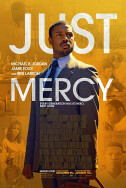 Just Mercy. A powerful and thought-provoking true story, "Just Mercy" follows young lawyer Bryan Stevenson and his history-making battle for justice. After graduating from Harvard, Bryan had his pick of lucrative jobs. Instead, he heads to Alabama to defend those wrongly condemned or who were not afforded proper representation, with the support of local advocate Eva Ansley. One of his first, and most incendiary, cases is that of Walter McMillian, who, in 1987, was sentenced to die for the notorious murder of an 18-year-old girl, despite a preponderance of evidence proving his innocence and the fact that the only testimony against him came from a criminal with a motive to lie. In the years that follow, Bryan becomes embroiled in a labyrinth of legal and political maneuverings and overt and unabashed racism as he fights for Walter, and others like him, with the odds—and the system—stacked against them. Trailer | Discussion Guide | Support the Work
---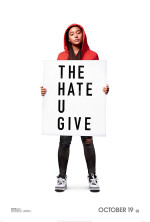 The Hate U Give. Starr Carter is constantly switching between two worlds: the poor, mostly black, neighborhood where she lives and the rich, mostly white, prep school she attends. The uneasy balance between these worlds is shattered when Starr witnesses the fatal shooting of her childhood best friend Khalil at the hands of a police officer. Now, facing pressures from all sides of the community, Starr must find her voice and stand up for what's right. THE HATE U GIVE is based on the critically acclaimed New York Times bestseller by Angie Thomas and stars Amandla Stenberg as Starr, with Regina Hall, Russell Hornsby, Issa Rae, KJ Apa, Algee Smith, Sabrina Carpenter, Common and Anthony Mackie. Trailer | Author's Discussion Guide
---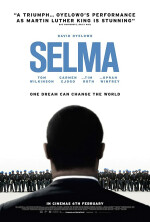 Selma. SELMA is the story of a movement. The film chronicles the tumultuous three-month period in 1965, when Dr. Martin Luther King, Jr. led a dangerous campaign to secure equal voting rights in the face of violent opposition. The epic march from Selma to Montgomery culminated in President Johnson (Tom Wilkinson) signing the Voting Rights Act of 1965, one of the most significant victories for the civil rights movement. Director Ava DuVernay's SELMA tells the real story of how the revered leader and visionary Dr. Martin Luther King Jr. (David Oyelowo) and his brothers and sisters in the movement prompted change that forever altered history. Trailer | Youth-Friendly Discussion Guide
Trolls World Tour (2020) is an animated film that explores diversity, harmony, and hope in a time of unrest through various musical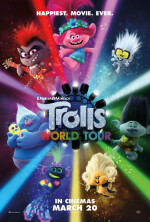 genres. Main characters Poppy and Branch discover that they are but one of six different Troll tribes scattered over six different lands devoted to six different kinds of music: Funk, Country, Techno, Classical, Pop and Rock. A member of hard-rock royalty, Queen Barb, aided by her father King Thrash, work for rock music to reign supreme. With the fate of the world at stake, Poppy and Branch, along with their friends, visit all the other lands to unify the Trolls and find a resolution where all can exist in harmony. Through the experience, Poppy learns that we don't all have to be the same. It's our differences that also make us who we are. With guided discussion, leaders can explore how persons are uniquely created in God's image, how those differences can be respected, and how we can show up in the world in ways that realize God's justice. Trailer | Discussion Guide
---
Other videos
Vital Conversations On Race. This video-based series from the General Commission on Religion and Race is designed to be used for conversation but is also educational should you review the videos on your own without discussion.
Jane Elliot's Antiracism activity on Oprah What would happen if people were discriminated against using the color of their eyes, not the color of their skin? (1992) (32m)
TED talk: Racism and food insecurity - Malik Yankini (15m)
TED talk: Climate justice can't happen without racial justice | David Lammy (global focus) (9:32)
Young Methodists Plant Churches with Environmental Gospel: a short video at the bottom of the homepage featuring one of these church planters.
Debbie Irving's excellent video on "Our Whitewashed History" (11 min)
"Seeing White" podcast and especially episode 2, "How Race Was Made." This link takes you to their homepage.
An animated documentary by Mark Lopez, "Segregated By Design," reveals the unspoken history of how federal, state, and local governments unconstitutionally segregated major metropolitan areas in the US through law and policy. The documentary is based on the tremendous book, "The Color of Law: A Forgotten History of How our Government Segregated America" by Richard Rothstein. (17m)
"A History of Microfinance," with Muhammad Yunus, illustrates microlending and micro-credit has made a world of difference in the lives of families living in poverty. (24m)
"Everyone Counts: Accessing Health Care and Addressing Health Disparities in a COVID-19 Era," hosted by the Baltimore-Washington Conference and featuring Dr. Lisa Cooper and Dr. Chidinma Ibe, who discuss the health disparities and marginalized communities. (61m)
Bryan Stevenson, who founded the Equal Justice Initiative, shares some hard truths about America's justice system, starting with a massive imbalance along racial lines: a third of the country's African American male population has been incarcerated at some point in their lives. These issues are wrapped up in the unexamined history of the United States. (23 minutes).
"From Slavery to Mass Incarceration". (13m) Ava DuVernay's new documentary chronicles how our justice system has been driven by racism from the days of slavery to today's era of mass incarceration. The United States accounts for five percent of the world's population, but 25 percent of its prisoners. In 2014, more than 2 million people were incarcerated in the United States —of those, 40 percent were African American men. According to the Sentencing Project, African American males born today have a one-in-three chance of going to prison in their lifetimes if incarceration trends continue.
Living Our Principles, episode 5: Politics, Power & the World: U.S. Senator Richard Lugar (9:35) This video features Senator Richard Lugar, who was a United Methodist layperson who died in 2019. Lugar reminds us that people of faith cannot ignore the political arena. In this episode, you will hear from persons who chose to take public office because of their faith. We are reminded that people of faith are joining advocacy groups to construct a unified voice for social change.
What is Restorative Justice and Restorative Justice Practices? Key principles of restorative justice include a repair of the damage or a righting of the wrong to those harmed. A path of real accountability – making things right in so far as possible – with those harmed and the disrupted community.
Resilient and Resistant Conversations sponsored by Strengthening the Black Church for the 21st Century (SBC21). Two videos.
"What Would You Do?" (8 minutes). How will bystanders in Portland react when they witness someone sawing the lock off a bike? Will the reactions change if the would-be thief is a different race or gender? What Would You Do? Scenario broadcast in July 2016.
Intersectionality: Dismantling Racism Panel Discussion | The United Methodist Church (umc.org) (52m)
Emerging Leaders Discuss Dismantling Racism - Recording of town hall discussion, 2020. (53m)
---
Explore the history of the Delaware and Washington Conferences and Black Methodism in the Northeastern Jurisdiction. Learn more about how Black Methodists participated in the movement to build and grow the Methodist Church in the Northeast.
Bishop Easterling's sermon at the Aug 12, 2018 United to Love rally in Washington, DC.
Bishop Easterling's sermon at ReCall 2.0 on October 26, 2018
Bishop Easterling Speaking at the See Something Say Something Rally in Baltimore on June 18 2020
Not all Christians are being silent. Church leaders drafted this statement because the soul of the nation is at stake. Will you join them?
Race: The Power of An Illusion, Episode 1, Part 1
Interview with Rev. Frankie Revell about his church deed
Race and The Church in 2020 - A Discussion with United Methodist Bishops
Exploring the Nature of God
Our Unfinished Business: What Really Happened in 1968
Hope Born Out of History: Telling the Whole Truth
Hope Born Out of History: The Cradle of Methodism
Annual Conference 2020 - Justice Now
Podcasts