06.15.20

|

Advocacy and Action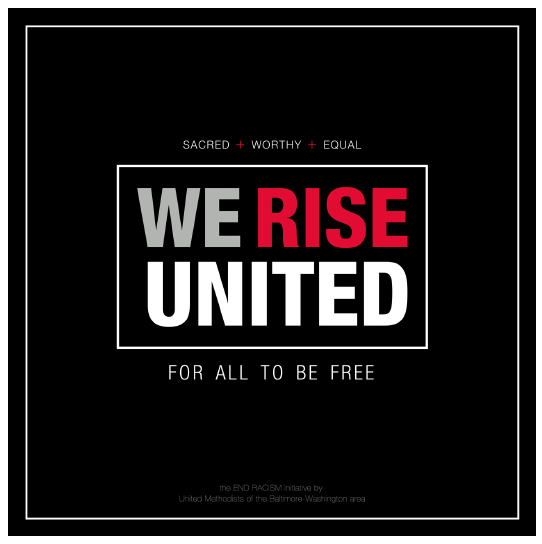 We are committed to ending racism so that all may be free. However, we recognize that there is much work ahead of us, and this will require more than a moment of protest and more than a few posts on social media. The Baltimore-Washington Conference has created strategic resources to support people and churches in their continual efforts to promote awareness, speak out against hate, and call for justice now because every life is sacred, worthy, equal, and #blacklivesematter. BWC is also journeying through this work and will continue developing social media assets to keep the message at the forefront of our hearts, minds, and souls. We Rise United because this is not a moment; this is a movement. Please visit bwcumc.org/justicenow to download free resources available to individuals and churches.
Bishop Easterling and the Baltimore-Washington Conference of The United Methodist Church's Discipleship Council commit to providing leadership, education, and resources that affirm the importance of our commitment to seek justice, do the work, and end racism so that all may be free.
The #WeRiseUnited social media sets will evolve and provide messaging to equip and empower each of us to lift our voices in support of racial justice and equality. We are also committed to praying for the victims of racism and will stand up for #justicenow. We must all speak their names, and we must all remember them as their lives were sacred, worthy, equal, and Black lives more than matter, they are created by God and made to be free.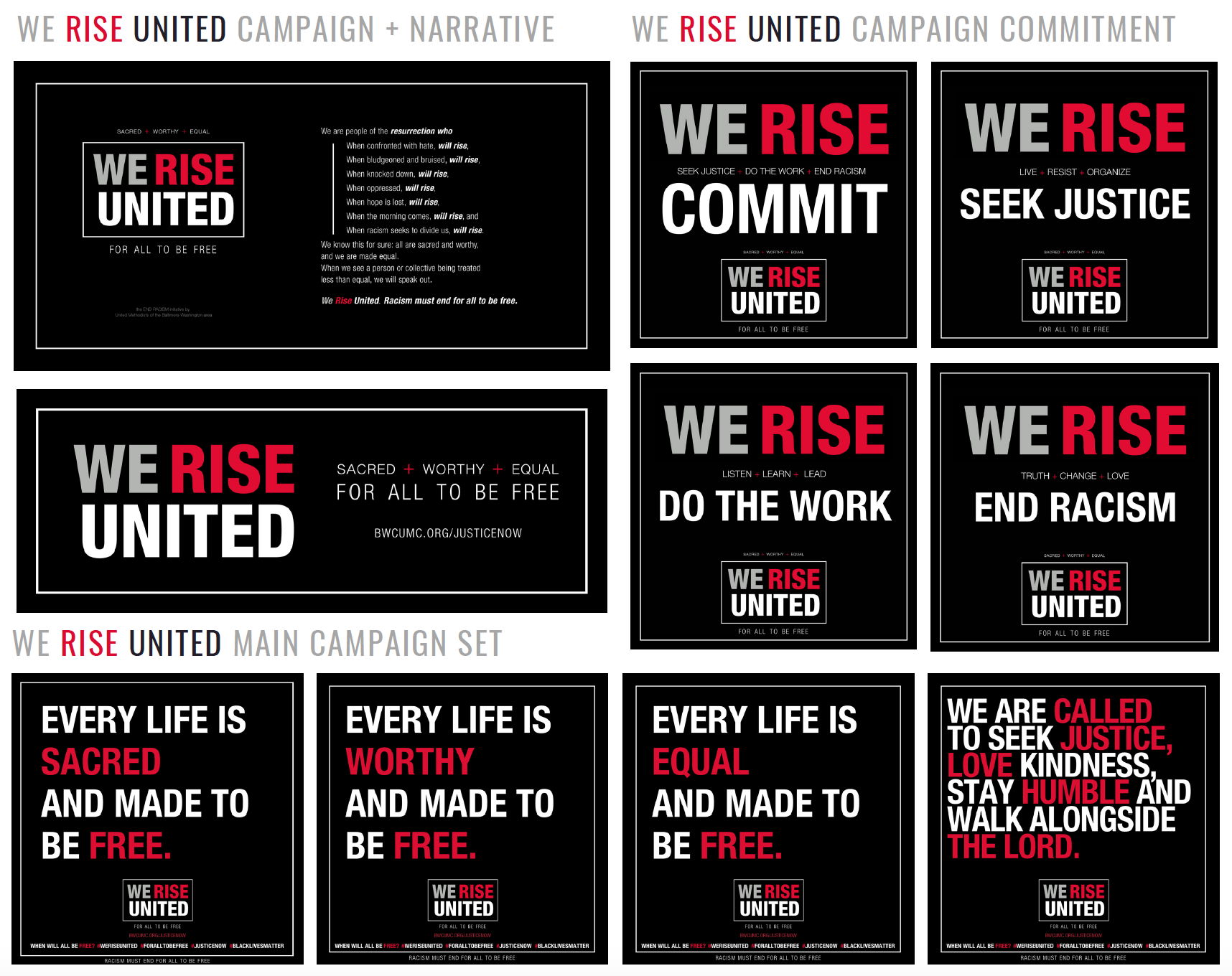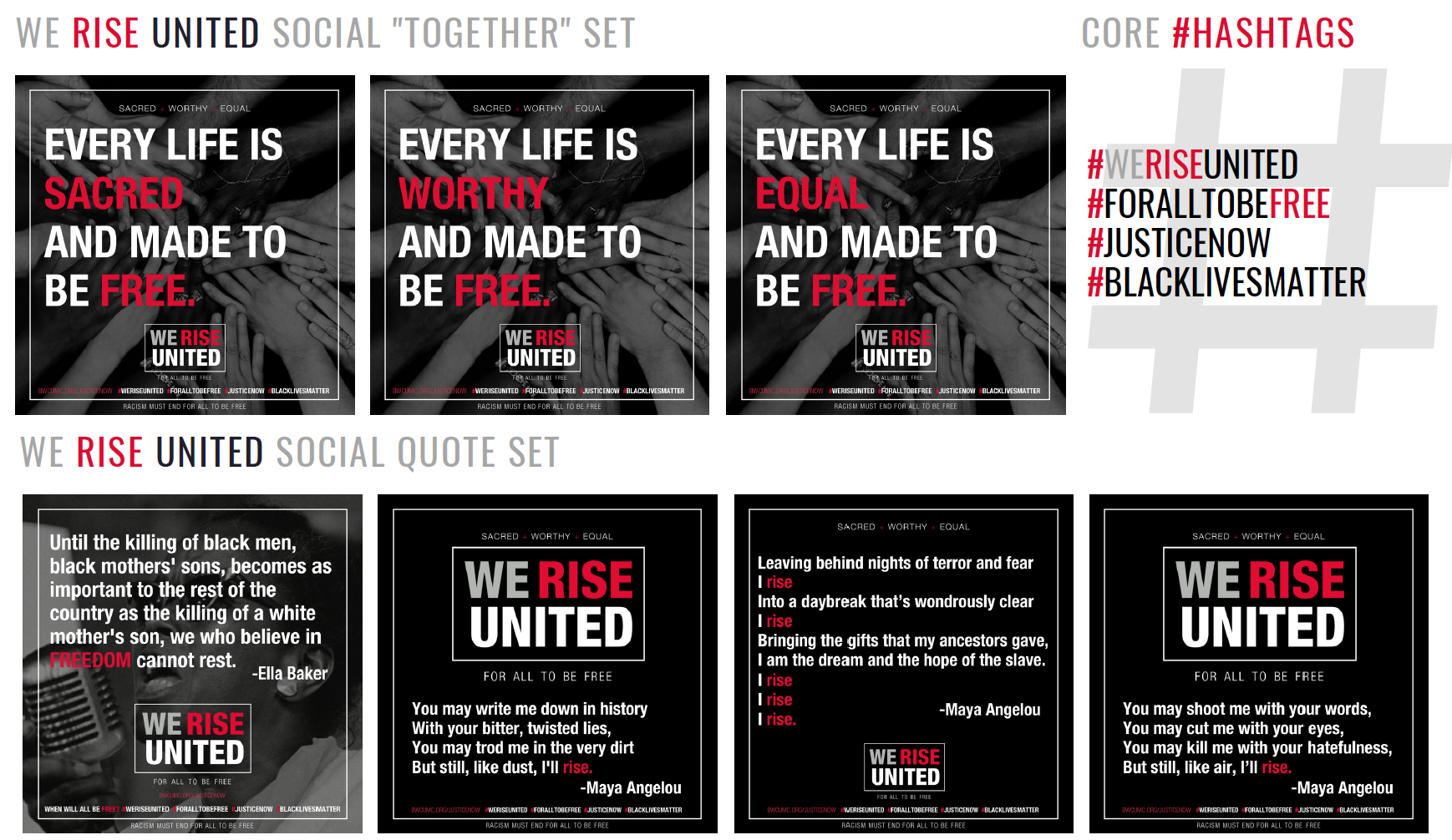 Show you rise united with this Facebook Profile Frame:
The Rev. Joe Daniels, Lead Pastor at Emory Fellowship in Washington, D.C., along with other faith leaders, put together a checklist for how white people can enter the conversation to help. As Daniels wrote on Facebook, "White allies have asked how they can help — what suggested steps they can take toward positive changes for Black lives. As such, several of us across racial lines put together this #HowWhitesSupportBlackLives checklist together."