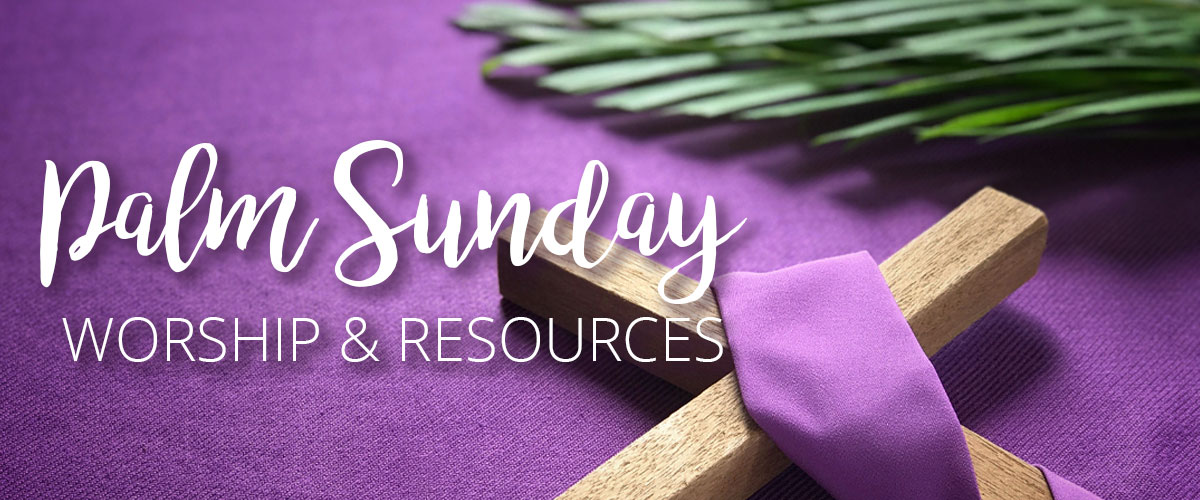 04.03.20
A Palm/Passion Sunday worship service — designed by the district superintendents of the Baltimore-Washington Conference — was broadcast on YouTube on Sunday, April 5, at 11 a.m. Please share this link with your friends, family, and congregation: https://youtu.be/LPqmx-qaQ2s
Order of Worship
THE GATHERING a poem inspired by Matthew 21:1-11 written by Rev. Wanda Duckett (Clip available to pastors before 11 a.m. on Palm Sunday and to the public after.)
OPENING HYMN: "Hosanna, Loud Hosanna" UM Hymnal #278
THE PEOPLE'S RESPONSE: Psalm 118:1-2, 19-29 (NRSV) Rev. Gerry Green
SCRIPTURE LESSON: Philippians 2:5-11 (New Living Translation) Rev. Johnsie Cogman
PROCLAMATION OF THE PASSION STORY
PRAYER OF CONFESSION AND PARDON: Rev. John Wunderlich
MUSIC: "Lord I Need You" Chris Dillard
PRAYER OF THANKSGIVING AND OFFERING TO YOUR LOCAL CHURCH: Rev. Rebecca Iannicelli
THE LORD'S PRAYER: Rev. JW Park
DISMISSAL WITH A BLESSING from Numbers 6:25
POSTLUDE: "Solemn Processional" by Robert A. Harris, (Anthology of African American Organ Music, vol. 2) Rev. Andre R. Briscoe, Jr., organist
Worship Resources
Music
We were blessed by the artistry of Rev. Andre R. Briscoe, Jr. , organist; Mr. Chris Dillard, baritone; and Ms. Kehembe Eichelberger, mezzo-soprano, in the midst of very challenging times. We have provided links to the hymns and spirituals they sang in full. You have permission to use these as you wish with proper citation.
Hosanna, Loud Hosanna | Sometimes I Feel Like a Motherless Child | Were You There? | What Wondrous Love Is This
Palm Template
Get ready for the parade! Find a leafy branch or get creative and make one! We've included a template you can download to help you make your own.