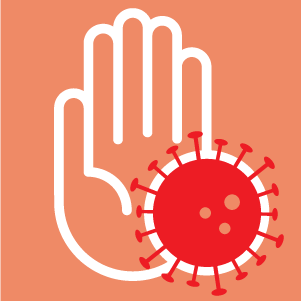 02.02.21

|

Wellness and Missions
The church is at the forefront of the response to the coronavirus. What do church leaders need to know? These resources provide background and information.
Understand what the Coronavirus is and does
FAQ on Coronavirus and the BWC
Why Churches Should Foresake Gathering for the Sake of the Vulnerable A Religious News Service report on the benefits of closing churches to address the virus
Social Distancing: This is Not a Snow Day What we do, or don't do, over the next months will have a massive impact on the local and perhaps national trajectory of coronavirus. This article includes a link to an interactive flattening the curve chart. Also, see the interactive simulation by the Washington Post that shows why self-quarantine and social distancing are important.
Faith-based & Community Organizations Pandemic Influenza Preparedness Checklist While this checklist, from the Centers for Disease Control, was developed in 2016 to combat the spread of influenza, it is helpful in planning for COVID-19.
What Churches Can Do to Stay Connected During the Corona Virus Horizons Stewardship offers this advice to churches to better respond to congregants' needs during the virus.
More Ways to do Virtual Church This article provides suggestions, tips, and reminders. The reality of what we've been doing for the past 10+ months isn't going away once the pandemic is over.
Stop the Spread of COVID-19 in Church Information compiled by United Methodist Communications and Bishop Elaine Stanovsky
The Ten Commandments for Coronavirus Prevention in Faith Communities Dr. Kevin Murrie offers commandments on how churches can help prevent the spread of the virus.
6 Steps Your Congregation Should Take in Response to the Coronavirus The Lewis Center for Church Leadership offers its suggestions.
8 Ways to Lead in the New Digital Default Church: Offers best practices for those leading congregations during the pandemic.
Helping your church leaders respond to the coronavirus - For church leaders from the denomination's Resource UMC website
Leading Beyond the Blizzard: Why Every Organization is Now a Startup - Authors from the Praxis Journal assert " we need to treat COVID-19 as an economic and cultural blizzard, winter, and beginning of a "little ice age" — a once-in-a-lifetime change that is likely to affect our lives and organizations for years.
Louisiana Now Podcast with Host Rev. Todd Rossnagel - How to Lead When You Don't Know Where You're Going: A Conversation with Susan Beaumont