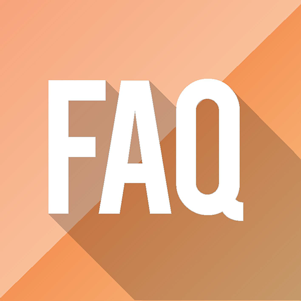 05.05.20

|

Wellness and Missions
Responding to the pandemic of the coronavirus has raised questions for many local church leaders. We've compiled an FAQ to address some of the questions Conference leaders have received.
This FAQ was updated on Jan. 28, 2020.
Receiving Vaccinations Basic information on COVID-19 What churches are asking district superintendents Anticipation of the future & best practices About Conference actions
Receiving Vaccinations:
Q: Where can I find information about registering for a COVID-19 vaccine?
A: In Maryland
In Maryland visit https://coronavirus.maryland.gov/pages/vaccine
To find a vaccination clinic near you, visit this site and scroll down the page. Enter your ZIP Code and the site will take you to a page listing various locations within a certain radius. You will need to contact the clinic as indicated to schedule an appointment. The clinic will verify your eligibility to be vaccinated. You must have an appointment to receive a COVID-19 vaccination.
The Baltimore Sun published a listing of state and county websites in Maryland where you can register for a shot. Currently, there is greater demand for the vaccine than doses available.
A: In West Virginia
In West Virginia, visit https://member.everbridge.net/747122446041089/login
All West Virginians are encouraged to pre-register through the Department of Health and Human Resources pre-registration system. They will be notified after registering when they are eligible to receive the vaccine. In addition, they can call the COVID-19 Info Link at 833-734-0965.
A: In Washington, D.C.
In Washington, D.C., visit https://coronavirus.dc.gov/vaccine. Currently, there is greater demand for the vaccine than doses available.
Q: In the categories of people eligible to get the vaccine, in which group do the clergy belong?
A: In Maryland, the list of eligible people to receive the vaccine in Phase 1C includes clergy "and other essential support for houses of worship." The state opened scheduling for people in Phase 1C on Jan. 25.
In Washington, D.C., clergy are a part of Phase 1B, Tier 3 (those who are actively performing in-person activities, interacting with people, and/or conducting outreach). The Phases in DC are found on the city's Vaccination Program, website. Because of high demand and low supply for the vaccine, the Rev. Thomas Bowen, Director of the Mayor's Office of Religious Affairs, suggests that clergy should also consider other categories for which they may qualify.
Clergy should be ready to present identification that can be used to verify eligibility, such as your clergy ID card or credentials.
Q: The vaccination process doesn't seem to be unfolding as quickly as I think it should. How can I respond?
A: Government officials and health leaders report many delays in the initial stages of rolling out the vaccine. Some people may think that because their particular category of eligibility has opened that they will register and receive appointments very soon. That is not the case in most places in this region. People should register immediately upon learning they are eligible; however, obtaining appointments for the shot takes some time. Patience is advised, as is staying well informed.
Q: How can our congregation assist in the vaccination efforts?
A: If your church is in an underserved community, partner with your local health department to be a vaccination clinic site. Here's an example:
Olive UMC in Prince Frederick (Washington East district) partnered with the Calvert County Health Department to hold a vaccination clinic focusing on the underserved African American community. The community response was overwhelmingly positive.
Church leaders are encouraged to support the most vulnerable and disadvantaged in gaining access to these life-saving vaccines. As we await adequate supply for all, reach out to those in your congregation and community who may not have computer access, or technological knowledge about how to apply.
The CDC offers a toolkit for community organizations, which includes social media posts.
Church members are also encouraged to hold fast to the commitment to care for one another by faithfully wearing masks, washing hands, and physically distancing while awaiting a time to be vaccinated.
Q: I have more questions? Where can I learn more about the vaccine?
A: Visit the Centers for Disease Control Frequently Asked Questions site at https://www.cdc.gov/coronavirus/2019-ncov/vaccines/faq.html
More information is also available in President Biden's plan. From the White House, see the proposed comprehensive National Strategy for the COVID-19 Response and Pandemic Preparedness . (The plan includes information about the availability of vaccines for undocumented workers.) See a summary of the plan's priorities.
Basic information on COVID-19:
Q: What date can churches reopen for worship?
A: Bishop Easterling's current directive is to refrain from gathering in person, in church buildings for worship, through May 15. However, the future of the virus and its effects are uncertain and church leaders are asked to pay attention to future governmental action and communications from the conference.
Q: What did government officials say that prompted Bishop Easterling to direct Baltimore-Washington Conference churches to cease gathering in their buildings?
A: On Monday, March 23, Governor Hogan of Maryland issued an executive order ordering the closure of non-essential businesses, and on March 25, schools were ordered closed through April 24, 2020. Mayor Muriel Bowser of the District of Columbia issued an order on Tuesday, March 24, directing the closure of non-essential businesses as of March 25. Effective Tuesday, March 24, Governor Jim Justice of West Virginia issued a stay-at-home order for residents of West Virginia. All of these original orders have since been revised, and Bishop Easterling is using local governmental announcements as guidance. Bishop Easterling has also been in consultation with medical practitioners and has been following experts like those at the Centers for Disease Control.
Click on the following links for the latest information from the various governmental entities: Maryland; West Virginia; Washington, D.C.
Q: What public health goals should churches be most concerned with?
A: Among the most important public health concerns today are:
Stopping or slowing the spread of the virus.
Protecting vulnerable populations (our seniors, those with health conditions, and caregivers).
Q: Is there a framework for decision-making that could help local churches in their efforts to stop or slow the spread of the virus?
A: In their decision-making, churches should ask:
Is the ministry activity to be held in the church building essential to the congregation or to the community?
If the answer is yes, then how can that ministry be accomplished with public health and safety protected? Will participants be able to maintain social distancing?
If the answer is no, can the activity be rescheduled or are there other ways to accomplish the essential aspects of this ministry activity? (For example with Zoom or Facebook Live)
How does the ministry activity affect vulnerable populations? How can they be protected as participants in the activity, or as recipients of the ministry activity, with explicit directions and actions?
Who will assume responsibility for overseeing that good hygienic and cleaning practices are implemented and maintained?
What churches are asking district superintendents:
Q: Several churches have inquired about the operations of food pantries, recovery groups, feeding and shelter ministries, and other congregations using a church's space. How should they address these concerns?
A: Again, when making decisions, discern what is essential and act accordingly. If a program or initiative is essential, do as much as possible to protect those participating, including insisting that room be made for social distancing, washing hands, and other recommended public health measures. Provisions should be made to separate any persons who are ill or exhibit symptoms of illness. If anyone who has been involved in the ministry activity is later diagnosed with COVID-19, that information must be reported to all participants so that appropriate actions may be taken. If you still have questions or concerns, consult your district superintendent.
Q: How does the pandemic affect daycare and preschool centers housed in local churches?
Decisions about these centers should be made at the discretion of local church leaders.
In accordance with Governor Larry Hogan's executive order of March 23, 2020, Bishop Easterling is not advising daycare or preschool facilities in Maryland to close at this time. On March 25, Gov. Hogan issued an executive order about child care access, updating earlier orders. Bishop Easterling is requesting all churches to follow the CDC and WHO protocols for handwashing and other hygienic practices to reduce transmission of any illnesses.
In Washington, D.C., Mayor Muriel Bowser recommended earlier this month that daycare facilities close, a move that would affect more than 400 businesses. Since daycare facilities are privately owned, the mayor is not forcing them to shut down. Learn more.
In West Virginia, Governor Jim Justice is asking daycare facilities to stay open, if possible, to handle the need.

Q: What about funerals?
A: Funerals or viewings are not prohibited, "but funeral directors should use reasonable efforts to keep the size of gatherings at funerals below the required maximum gathering size (currently 10). Funeral directors should monitor and follow all applicable guidance from the U.S. Centers for Disease Control and Prevention ("CDC") and the Maryland Department of Health ("MDH"), and the Occupational Safety & Health Administration ("OSHA") regarding (i) social- distancing and (ii) environmental cleaning and disinfection of rooms and equipment." In an effort to protect the most vulnerable among us, clergy should consider smaller services within funeral homes or churches and larger graveside services.
Q: Should church staff (including the pastor) be paid during the time the building is closed? Should this be counted against their personal or sick leave or vacation time?
A: Clergy should still be working, although they may be called upon to use technology more than they usually do. If during this time, they are sick or on vacation, then appropriate leave should be used. Teleworking is essential right now. Remember that those who are most vulnerable are hourly employees; the disruption of their work is not their choice, and so, vacation or personal leave is discouraged. This is a time for as much grace as we can offer, and privileging human beings over finances.
Q: How should pastoral care be addressed?
A: The care of human beings, both physical and spiritual, is always central to our ministry. And, in these extraordinary circumstances, that care must take into consideration the health and well-being of all involved. Pastors should discuss this with their Staff Parish Relations Committee to develop an acceptable protocol within their given context. If pastors or SPRC chairs have questions or concerns, they may contact their district superintendents.
Anticipation of the future & best practices:
Q: What if a church member tests positive, or has someone in their household who has been exposed to COVID-19?
A: As with any illness, this person should seek medical attention and work with doctors to address their symptoms. HIPPA rules concerning patient privacy discourage the sharing of names of people who are sick and the details of their illness. While it may be appropriate to share that someone from your congregation has been exposed to the virus and to hold them in prayer, it is better not to announce or share their name.
The Centers for Disease Control offers good advice for businesses that can easily be applied to church settings. If a congregant or church employee has a sick family member at home with COVID-19, the pastor should be notified. They can run a risk assessment of potential exposure. If a parishioner is confirmed to have COVID-19, pastors should inform the congregation of their possible exposure to COVID-19 at the church, but maintain confidentiality as required by the Americans with Disabilities Act (ADA).
Q: Would open-air worship be an acceptable substitute for worshipping in the building?
A: It depends. Each person must remain at least six-feet apart from other people to hinder the spread of the virus and wear a mask. People are also asked to observe the shelter-in-place and other directives issued by the government leaders in their areas.
Q: What if a pastor becomes sick?
A: As with any illness, the pastor should seek medical attention and work with doctors to address their symptoms. They should also contact their district superintendent and the Staff-Parish Relations Committee so that the appropriate arrangements can be made.
About Conference actions:
Q: Will there be mission share (apportionment) relief for churches if this becomes a protracted closure?
A: Yes, there is some relief. Announced on March 20, 2020, beginning with the April 2020 medical and pension invoice and extending through and including June 2020, local churches will not be billed for the local church component of the Conference Sponsored Pension and Health Benefits Plans. Benefit obligations waived include Employer Pension Premiums (CRSP-DB, CRSP-DC, and CPP/UMLife Option); and Employer HealthFlex Premiums ($860/month per participant). This waiver will not impact the benefits received by any of the participants.
In addition, an e-mailed announcement went out from the BWC on March 26. Read it, along with FAQs, here.
Please know that we are working diligently to provide ongoing staff support and resources for use throughout the conference. We are also praying for each of you as you work to respond to this pandemic and State of Emergency. May we remember that God is with us and remains our source of strength and comfort.
---
A Resource Guide is available at https://www.bwcumc.org/article/coronavirus-resources/
If you're looking for FAQ's from the April 18, 2020, "State of the Church" webinar, go to https://www.bwcumc.org/state-of-the-church-qa/