Webinar address disparities during coronavirus
Posted by Erik Alsgaard on
by Erik Alsgaard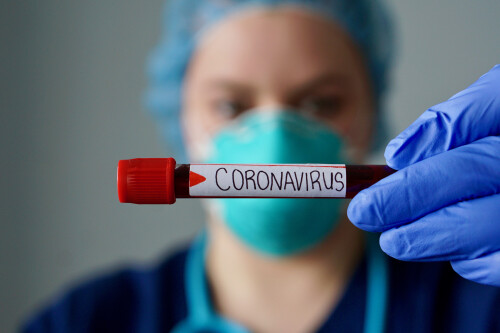 The coronavirus does not affect everyone the same. As more people become infected and, sadly, die, the death rates among African Americans, Latinos, and others are disproportionate to their numbers in the general population.
In Washington D.C., the rate of death per 100,000 people due to COVID-19 among Blacks is six times higher than Whites. In Maryland, there are almost twice as many deaths among the Black population as Whites.
How this happened is the result of years of systemic racism, disparities in access to healthy food, health care, safe living spaces, and more, according to two experts in the field. A recent webinar, the first in series called "Everyone Counts" and produced by the Advocacy and Action Ministry Team at the Baltimore-Washington Conference, offered insights into these reasons.
"Accessing Health Care and Health Advocacy," hosted by the Rev. Stacey Cole Wilson, brought together two experts from the Johns Hopkins medical system who research health disparity.
Dr. Lisa Cooper, Johns Hopkins Bloomberg Distinguished Professor, and Dr. Chidinma Ibe, Assistant Professor of General Internal Medicine and Health, Behavior and Society of JHU School of Medicine, focused on accessing health care and addressing health disparities in a COVID-19 Era.
Cooper directs The Johns Hopkins Center for Health Equity, where she and her team work to implement clinical trials, identifying interventions that alleviate racial and income disparities in social determinants and health outcomes.
Five miles, Cooper, said makes a huge distance in Baltimore when it comes to life expectancy. Roland Park, she said, which is almost 80% white, has a life expectancy of 83.1 years. In the Madison/East End area, very near where she works, the population is 91.1% Black or African American, and the life expectancy is 64.8 years. This data is replicated in Washington, D.C., Chicago, Los Angeles, and many other cities across the United States, she said.
Health disparities are complex, Cooper said, and include factors such as social conditions, economic policies, the physical environment, health system factors, and more.
"The challenges are magnified for vulnerable populations during COVID-19," Cooper said. There's a lack of access to basic resources such as food and water, suboptimal housing conditions, many are employed in what are now called "essential" jobs but without proper protection from the virus, a lack of healthcare, and a mistrust of institutions due to previous discriminatory experiences, she said.
Faith leaders can help, said Ibe. They need to provide regular – and accurate – updates about the situation to their congregants, focus on the facts, promote action, express empathy, and show respect.
"Tell people the truth. This is a serious threat to the health of our community," Ibe said. "Let your people know that everyone needs to do their part … to protect the most vulnerable among us."
A key responsibility of church communications right now, Ibe said, is to refute falsehoods. One myth, for example, is that disposable face masks will protect you from getting the virus.
"(These masks) can still allow tiny infected droplets to get in the nose, mouth, or eyes," Ibe said. "The reason for the mask, however, is that it could keep you from spreading the virus to others."
Another falsehood that is especially dangerous is the idea of gargling or drinking bleach.
"That is absolutely false," Ibe said. "Gargling with bleach or saltwater or adjusting disinfectants will not protect you from COVID-19."
Even though the world's focus is on the coronavirus, Cooper reminded participants that other health concerns have not stopped. People, for example, are still having heart attacks, people need medications checked, things like that.
Telemedicine, Cooper noted, is wonderful but there is also another underlying disparity here.
"Not everyone has access to broadband internet or smartphone technology," she said. "Fortunately, most people do have a phone."
She urged people who need to see a doctor to do their P.A.R.T.: Prepare for the medical visit (write down questions beforehand, including a list of current medications and/or recent tests); Act during your visit (don't be afraid to ask questions); Review the key recommendations; and Take the recommendations home. It is also a good idea to bring another person with you to the visit, if possible, to be your advocate and second set of eyes and ears.
"Churches have a history of helping out during community health crises," said Ibe. She added that churches can help in many ways:
Asking if there are any medical concerns, including how to get their medications from the pharmacy;
Housing instability and the conditions of the home;
Food insecurity – there are food "deserts" where no grocery stores are within walking distance, and food "swamps" where the only foods available are bad for your health;
Utility needs, including gas, sewer, water, electricity;
Social and emotional support; and
Unemployment or job-seeking assistance.
"One of the things that's really interesting about this pandemic," Ibe said, "is that for those of us who have had the opportunity to do health equity and disparity research …, we were well aware of these disparities, so we weren't actually surprised to see that COVID-19 would exploit them. I think that now they're becoming more prominent in terms of what the rest of the country is aware of, we now have an opportunity to think about the root causes these disparities and to think about what specific actions we can take."
The recording of the webinar is available on YouTube at https://www.youtube.com/watch?v=G6UDwjJuElM
The next webinar in the "Everyone Counts" series is scheduled for Friday, May 15, at 1 p.m. It will deal with acquiring stimulus funding for seniors, veterans, and others. https://www.bwcumc.org/event/1808383-2020-05-15-acquiring-stimulus-funding-and-stimulus-relief-for-seniors-veterans-and-others/