UMC mourns the death of Rev. Junius Dotson
Posted by on
By Erik Alsgaard*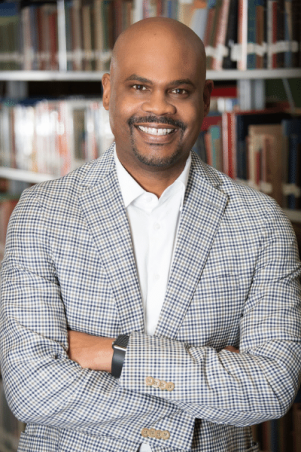 The Rev. Junius B. Dotson, the top executive of Discipleship Ministries, died Feb. 24 after a short battle with pancreatic cancer. He was 55.
A memorial service will be conducted on Saturday, March 6, 2021, starting at 12 noon EST. It will be available online at https://www.umcdiscipleship.org/articles/celebrating-the-life-and-legacy-of-rev-junius-b-dotson
Dotson told his staff and board Jan. 28 that he was battling pancreatic cancer, according to reports from United Methodist News.
Discipleship Ministries is one of 13 general agencies of the church, helping local church, district, and conference leaders fulfill "the shared dream of making world-changing disciples," according to its website. It is based in Nashville, Tennessee.
"Despite the low percentage of survivors, I am determined to fight," he said in a statement announcing his diagnosis. "I intend to beat the odds. I also plan on working as long as the Lord allows."
Dotson held multiple denominational leadership roles in addition to helming Discipleship Ministries since July 2016.
He also is one of 16 church leaders who negotiated the Protocol of Reconciliation & Grace Through Separation, the widely endorsed proposal that seeks to resolve the longtime United Methodist debate over homosexuality through a denominational split. As part of the negotiations, Dotson represented multiple centrist advocacy groups that seek greater freedom in church policies related to same-sex weddings and gay ordination.
Bishop LaTrelle Easterling of the Baltimore-Washington Conference served with Dotson on the Protocol proposal.
"My heart breaks that we have lost such a deeply devoted and wise leader, especially at this time in the church's history. My thoughts and prayers extend to his ex-wife, Christina, and his children, Wesley and Janelle, as we know they mourn the passing of their loved one," Bishop Easterling said.
"Junius took Discipleship Ministries to an entirely new and profound height and offered bold visionary leadership to the denomination and beyond," the bishop added. "His loss will reverberate throughout the connection and will be felt for some time."
Bishop Easterling said she enjoyed the opportunity to work with him on The Protocol.
"Junius had a deep grounding in the hope of resurrection, and though we mourn, we also embrace the hope and promise of our resurrected savior," the bishop said. "I found him to be a deep disciple, creative, and hope-filled. He had a great sense of humor and brought levity at just the right moments."
Prior to his serving Discipleship Ministries, Dotson was Senior Pastor of Saint Mark United Methodist Church in Wichita, Kansas, where he was instrumental in transforming the 3,500-member church into a multi-campus congregation.
Dotson received his undergraduate degree in political science, with a concentration in economics, at the University of Texas at Arlington. While attending UT-Arlington, he was president of the local chapter of Alpha Phi Alpha, the nation's oldest African-American fraternity. Dotson began his graduate work at Perkins School of Theology at Southern Methodist University in Dallas, Texas, and earned his Master of Divinity degree from the Pacific School of Religion in Berkeley, California. He was ordained in June 1992.
Funeral arrangements are pending.
*United Methodist News contributed to this story.