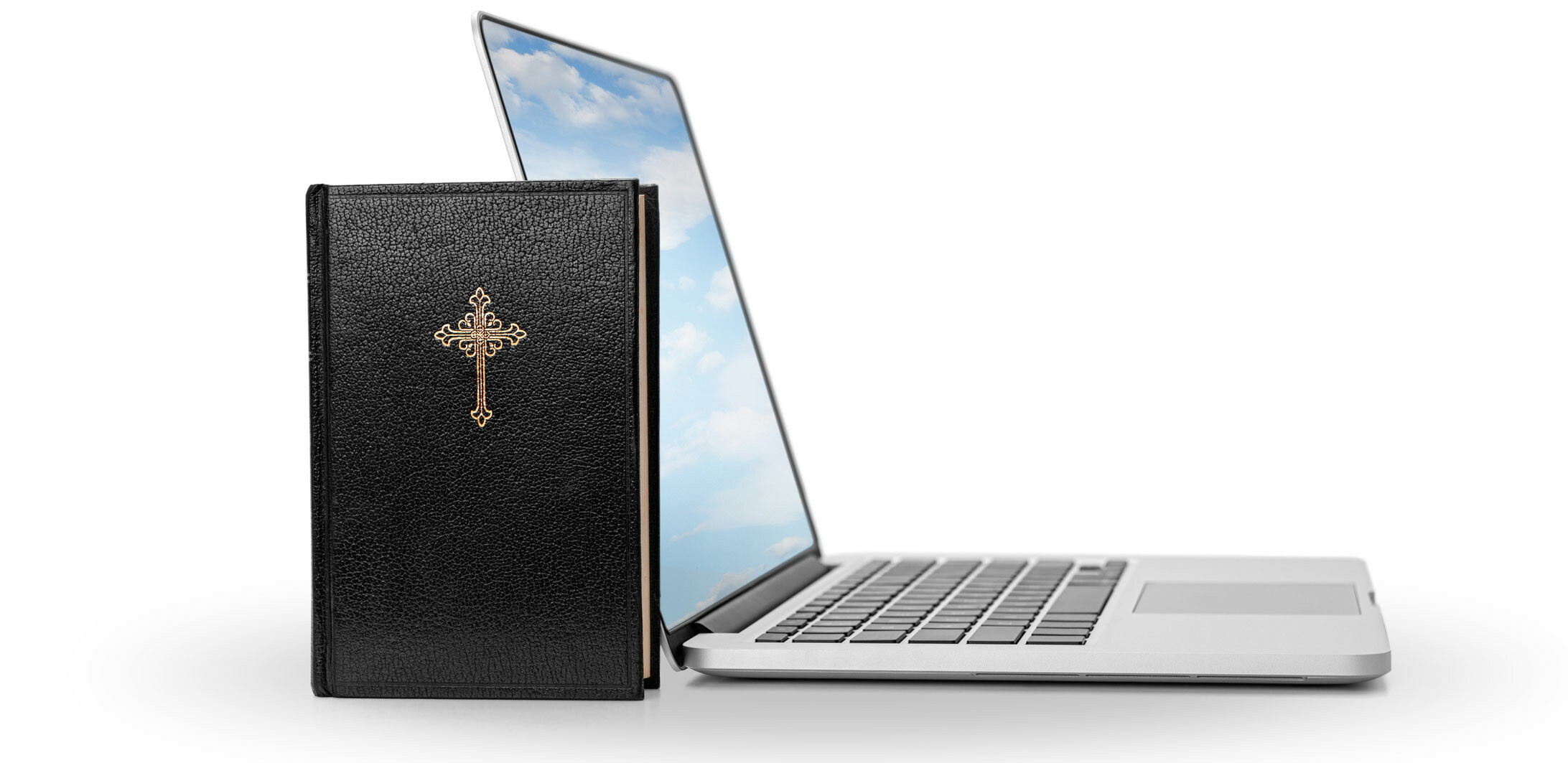 By Ben Trawick and Rev. Chris Bishop
The closings and cancellations that continue to add up in response to the spread of COVID-19 can easily cause fear and anxiety to swirl around our local church communities. In times like this, we long to get together to worship, to feel connected, and to be in fellowship. In light of recent events, many churches are thinking about gathering online. Maybe you've heard of church online, and now you find yourself thinking, "How do we do it?"
There are many ways to do church online. We will explore a couple of the simpler methods here and hopefully equip you with the tools you need to create your own church online experience.
The first thing to consider is why you are doing church online in the first place? It's easy to get sidetracked by all of the technology, the gadgets and fancy gizmos that are available to create a flawless online video production, but that's not the point. Our call is to share the Gospel with a community of folks and to continue kingdom-building work. It doesn't matter if you're doing church in a 150-year-old chapel or a brand new website, if we miss this part, there's no point in doing it anyway.
Now that we agree on our "why," let's talk about how. The first, and probably easiest, method for taking your church online is by utilizing the live video features on your favorite social media site. Facebook, Instagram, Snapchat, and others have live video options that allow you to share a video stream from your phone or other mobile device, live, right on your profile. Begin by planning out what story you want your live video to tell. You can create a simple outline or a complete script. Do whatever is most comfortable for you. For example, you could begin by introducing yourself and offering an opening prayer. Next, you can share important announcements with the people who are gathered and ask those that are following along to comment or share a prayer request with the rest of the gathered community. You can offer a short message or a sermon. If you want to get fancy, you can follow along with the comments from a second device, like a laptop, and mention specific requests from the community in a closing prayer.
Now that you've got an outline, you're ready to go live, right? Wait!!! The one huge mistake most first-timers make when making videos for the church is not setting up your shot first. If you're are going to put in the effort to gather your community online for worship, let's make sure we get that shot right. Grab a tripod or something to hold your phone or tablet and make sure it's at eye level. It's hard to connect with the Holy Spirit when that camera is shooting straight up your nose! You'll also want to make sure you have plenty of light where you are recording. A good rule of thumb is this, if you have enough light that you can comfortably see around the room you're in, find a way to make it brighter. Cameras need a lot of light to function at their best, so make sure you've got plenty of light to make your subject look great.
Now that you've got your outline, your camera is set up, and you've got plenty of light, you are ready to start streaming. Let your congregation know when you'll be streaming and where. Don't forget that you might have visitors joining you online from different time zones, so it's always a good idea to mention what time zone you are in when sharing the details about your live event.
If a Facebook Live video doesn't seem robust enough and you want more features to offer to the folks gathering for church online, then head over to the Church Online Platform (churchonlineplatform.com). This is a free service created by Life. Church that allows any church to create an online space specific to your community. You can use this platform to stream live video (a third-party streaming service is needed for this) or use their simulated live feature. Simulated live allows you to pre-record and even edit your video before sharing it with your congregation during an event. The video is then broadcast and synced for everyone to view at the same time.
There is quite a bit more hardware required for this method. First, you'll need a camera to capture the video, live or recorded. If you're going to be streaming live, you will need a capture card to get the video from your camera to your computer. Products like the Black Magic Design UltraStudio Mini Recorder or ATEM Mini work well for this purpose. Once your video feed is getting to your computer, now you need to encode it to send it out to your streaming provider. Some popular encoder software options are OBS (which is free and open-source) or Wirecast. There are hardware options available to handle encoding as well. If you've made it this far then, you should find setting up the Church Online Platform to show your stream or pre-recorded content reasonably straight-forward. If not, they have a great support page with lots of articles and how-to's to help you out.
At this point, you might be wondering, "Okay, I've done all this work to put a video on the internet, but when does it become a church?" That's a great question. YouTube alone has literally BILLIONS of videos. What makes yours so special? What makes yours become more than just a video? How does this video become church online? Well, the same way your church building becomes the church, when people show up. Your space becomes the church when people gather and encourage one another in a Facebook comment thread. The church becomes real when we are lifting each other up in prayer from across the nation and around the globe, and as we worship together as one body, united in Christ. That's the church and it doesn't matter if you are separated by a pew or a screen.
If getting your faith community online seems exciting, but you lack the expertise or the time to create a meaningful online service for your community, have no fear. You're covered there too. The Common Table is an online church community that has been designed from the ground up for any church to use as an online resource. It's a place to come together and practice what it means to be the connectional church. You are invited to collaborate with us as we experiment with building a multi-congregational online campus. To check it out or participate, simply visit http://commontable.online and see when the next service begins. The Common Table is always looking for new congregations to partner with to share teaching, music, and fellowship. If that is more your speed than hooking up a bunch of camera equipment, you should definitely check it out.
If this is your first time considering taking your church online, it can be a little bit overwhelming. You are not alone. But let me tell you, the internet needs more folks who are willing to share the message of Christ, and I for one am glad that you're taking this first step. For more information, you can reach out to . I'll see you at church online!