Source Collaborative helps churches thrive
Posted by on

By Melissa Lauber
See videos from:
Two years ago, four United Methodist churches embarked on a journey with Wesley Seminary's Source Collaborative to discuss how their churches might thrive. On Jan. 22, they took the opportunity to celebrate and reflect on lessons they had learned.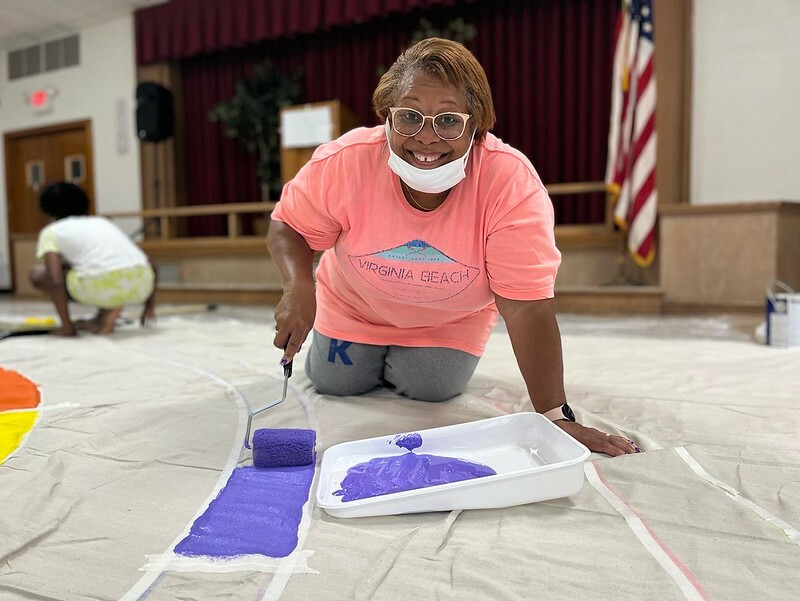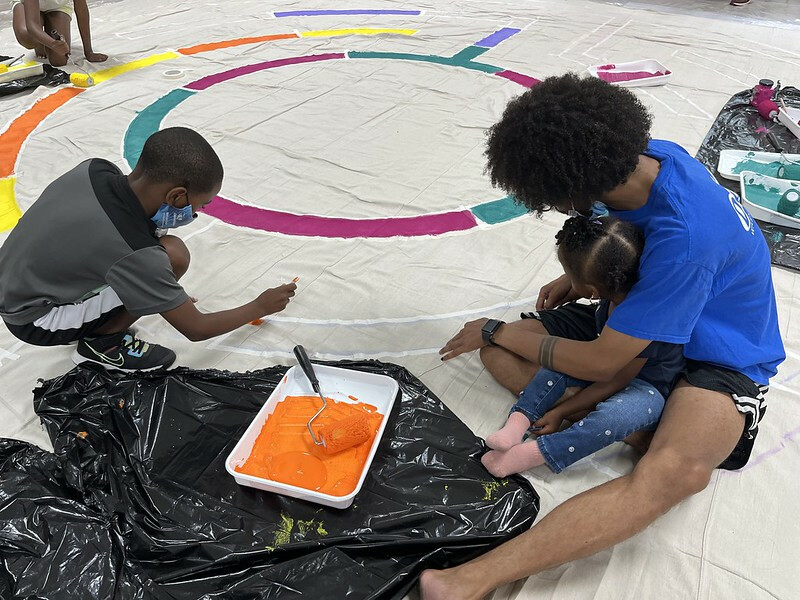 One of the most important things they experienced, said Marcie Mathews, one of the participants from First UMC in Hyattsville, "was doing something that allows God's hand to be in the community through all of us."
Using design- thinking principles, the four churches worked with coaches and people from the seminary's Innovation Hub to explore, grow, learn, try new things and discover what new things God was calling them to, said the Rev. Beth Ludlum, Vice President of Strategic Initiatives at Wesley Theological Seminary.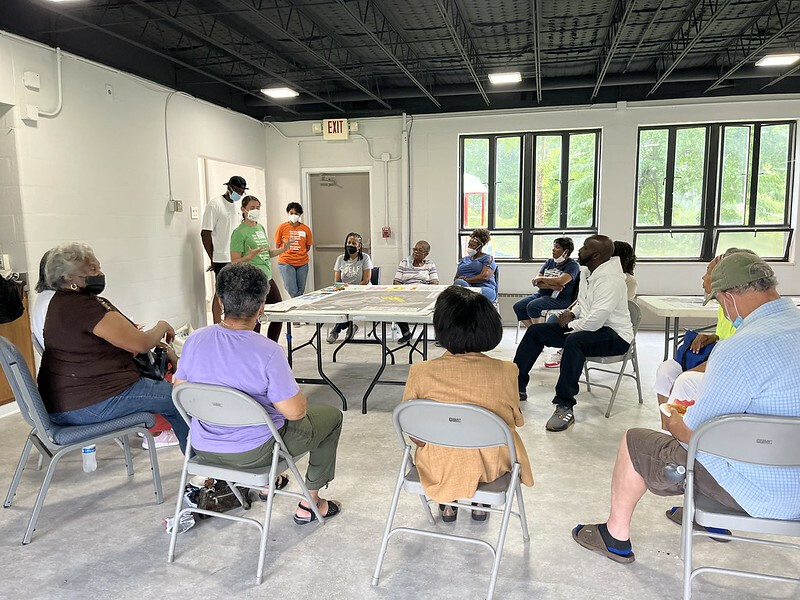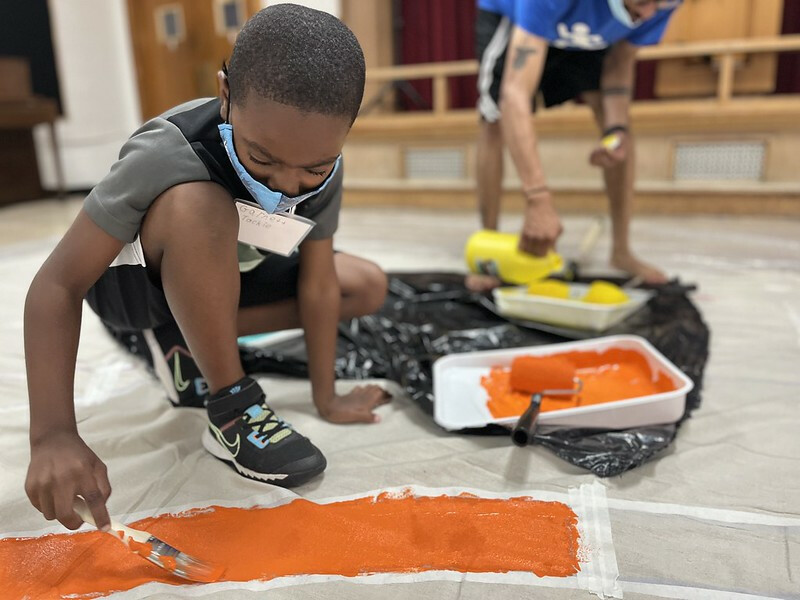 One of the primary ingredients of their work was creating new and deeper relationships with the communities around their churches. After a year of assessment and discernment, grant money from the Lilly Foundation, which funds the Collaborative, was shared with the churches to start new ministries.
First UMC in Hyattsville, Md., hired a permanent intake person to work with people who need assistance with legal immigration issues; expanded their Tuesday feeding program by going out into the community and began working on a feasibility study with Georgetown University to build 100 affordable housing units.
Gethsemane UMC in Capitol Heights, Md., brought the community in for a listening and visioning day, while at the same time inviting them to paint a 20x20-foot labyrinth, which will serve as a devotional prayer-walk for the church and community.
Grace UMC in Wilmington, Del., expanded on their regularly scheduled food distribution program with a Fall festival that included a bounce house, clothing distribution, music from local artists and free French fries. "This weird, eclectic group of ministries worked," said the Rev. Dave Ingalls.
Middlesex UMC in Carlisle, Pa., held a day-long "Eggstravaganza" with an Easter egg hunt, hotdogs, and games at a nearby mobile home park where they wanted to get to know and support the residents. They also held a car clinic in the mobile home park.
The key component for each church was reaching beyond their sanctuary walls. Grace UMC is at the crossroads of the poor and affluent. During the Source process, they spent a lot of time listening to what they could do for the community. In their conversations, they heard, "That's the big white church I don't have any part of." The seven-member Source team listened and began to focus their attention on "what is the most loving thing we can do, right now, right here."
At Gethsemane UMC the church already feels vibrant, said the Rev. Ronald Triplett. But they wanted to thrive "at a higher level, at a higher vibration." They began to move outside the walls of the church and to their surprise, realized that a lot of people didn't know the church was there or what went on inside the building.
"We were accustomed to the idea that everyone knew Gethsemane, from legislators to people waiting at the bus stop, but a lot of change has taken place," said one Source team member. The team is now beginning to play with the idea of starting a mobile church, taking their church on the road to go out to where people are.
From their ministry experiments, Source members say they learned a lot.
At First UMC, members overcame feelings of scarcity and limits. Now, they're beginning to lift up their hopes and gifts to God, and then leave their uncertainty in God's hands. Today, they're more willing to confront obstacles, take risks and be confident that "whatever we set our heart to, we can do it," they said. This process solidified that way of thinking for them. "God's hand multiplies."
Others said they learned:
You shouldn't be afraid to try.
Laity can lead ministries.
Fan the flames of collaboration.
Know when to pivot and don't be afraid to discern the next place God is leading you to.
Ministry is like cooking with a lot of pots on the stove. You focus on what is steaming, and sometimes you put pots on the back burner.
Measure what really matters.
Face the fear and do it anyway.
One Source member from Gethsemane UMC said the experience changed the way she thought about her faith. "I was thinking I've done my part, it's time for me to rest," she said. "But my mindset changed. That was not the kind of thing God would want me to think. Now I'm thinking about how blessed I am."
Whole congregations were also affected. "We were the big, boring church," said David Warren at Grace UMC. "Now we're a living and breathing church.
Two other waves of churches are enrolled in the Source Collaboration. One has just begun and the other is a year into their process of discovering what makes a church thrive.