Recruitment Beginning For Next ZIM VIM Trip Planned for July 2024
Posted by on

By: Charlie Moore (ZIM VIM Team Leader)
Community United Methodist Church, Crofton, MD
I returned home on October 23rd from my second trip to Zimbabwe in the prior 6 weeks. A lot of my time during these visits was spent identifying potential future projects for our ZIM VIM Team. Carol was with me on the first trip. Jim Gourley and Sue McCann were with me for much of the second trip. Their assistance was greatly appreciated.

You may recall that our last project in the summer of 2022 was the construction of a "Mega Primary School Classroom Block" at The Hanwa United Methodist Mission School. This Block (longer than a football field) was successfully completed and is now fully operational with 6 additional classrooms and a Library/Computer Lab. The Primary School has grown from 380 students in 2020 to 535 as of September 2023 students and they will have over 600 students by early next year. The Primary School now has 12 classrooms – but - they need more.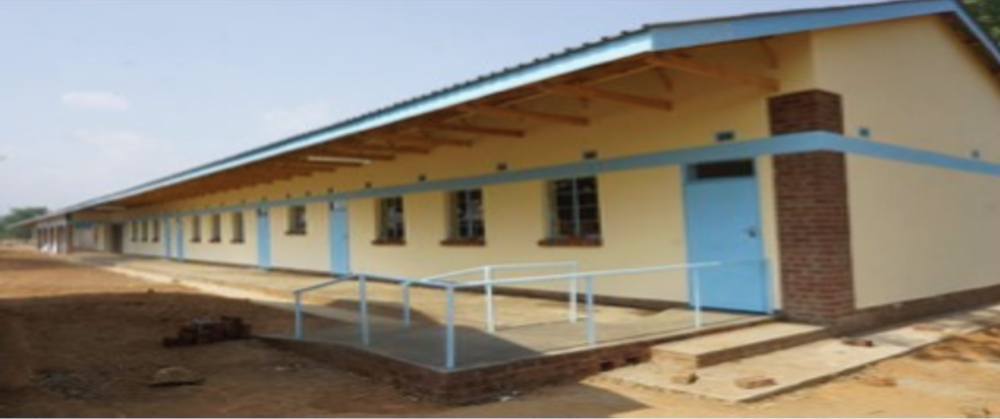 "Mega Block" Completed In 2022
I am very excited to report that our current plans are to go back to Hanwa in late July of next year. The primary focus of our 2024 project will be the construction of a final Primary School Block that will include two more large classrooms, Admin Offices, a large meeting room and several indoor toilets.


Proposed Hanwa Primary School Block - 2024
In addition, we will be raising funds to support the construction of a large greenhouse project in Hanwa that will be providing a new revenue source to support the Primary and Secondary Schools at Hanwa.
A third initiative relates to the Zaranyika UMC and Primary School where we will be assisting in the construction of a new borehole to replace the original borehole that collapsed over three months ago. This is the area where our dear friend Ellen and the Emily/Cleo Orphan Trust is based.
A fourth initiative includes the construction of a roof on The Chanetsa UMC near Murewa. The rough estimate of the total costs for these 4 projects is in the range of $120,000. So, we have little time and a lot of work to do in recruiting our travel team and the raising of these funds. Our initial planning meeting was held on November 8th.
An invitation is now being extended to anyone who may have an interest in joining this next team as either a traveling team member or "home team" member. We are looking to recruit up to 16 traveling members for this exciting journey. Our next planning meeting is scheduled for Tuesday, December 5th
Please contact Charlie Moore at 410-703-3557 ( ) to further explore your potential interest.
In addition, we are also needing to raise $120,000 towards the funding of these 4 initiatives. If you wish to contribute, please make your tax-deductible check payable to "CUMC" with ZIM VIM 2024 in the memo section and mail it to: Community United Methodist Church, % ZIM VIM, 1690 Riedel Road, Crofton, MD 21114. You can also make your gift online by going to https://onrealm.org/cumccrofton/-/form/give/now and scroll down to make a designated gift to "Zimbabwe VIM Fund." If you choose to make a gift online, please send Charlie an email to let him know.