By Melissa Lauber*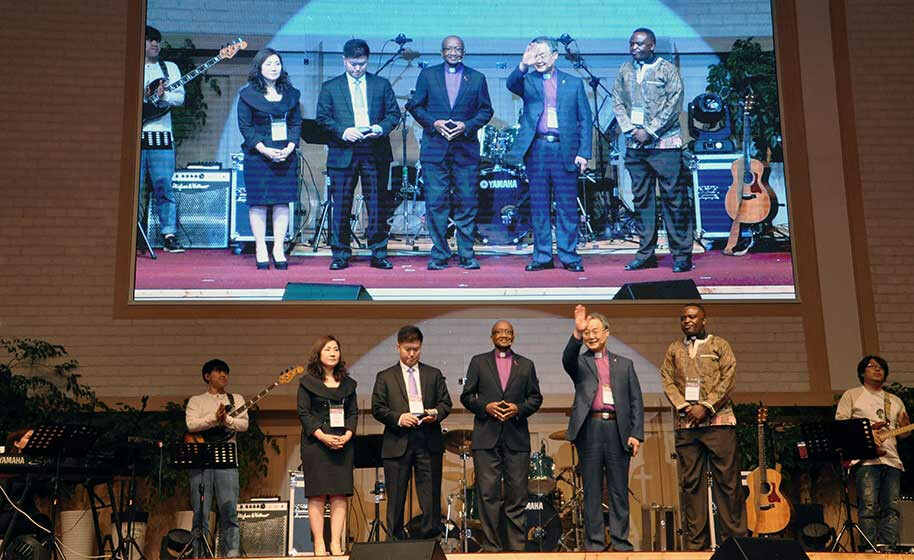 Today, the past and present merge in unexpected ways in the Methodist Church of Korea and across the Korean landscape.
On the third day of our journey, April 2, we watched ancient drums merge with rock tunes as a sanctuary full youth celebrated Next Generation Church. At a traditional Korean village in Jeonju, teenage girls in colorful bell-like costumes posed next to artifacts from the Joseon Dynasty, capturing the moment with their cell phones and selfie sticks. And, at Chungman Methodist Church, the Rev. Che Youn Cho urged her members to call upon the timeless name of Jesus as she breaks barriers as one of Korea's pioneering woman pastors.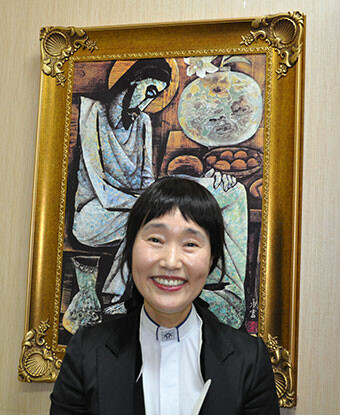 Rev. Che Youn Cho
Cho felt a call to ministry when she was 9-years-old, but her family was Presbyterian and that denomination did not ordain women. "My whole family thought I was crazy," she said. She pursued a career as a news reporter, but God's call continued to nudge at her soul.
She began to answer in small ways, and eventually found herself in the town of Jeonju, the only female pastor, starting a congregation with five people. In the Korean Methodist Church today, there are 5,000 clergy, but fewer than 400 of them are women.
Cho quickly asserts the fact that God didn't choose her because she was a woman. God called her for her gifts and what the Holy Spirit might do through her.
In the past 17 years, she's grown the church to more than 100 times its original size, she said. The church has recently been given land, and Cho is set on continuing the growth and bringing a spiritual revival to the area.
She tells her congregation – constantly – to call upon the name of Jesus. They do. She does. Lives change.
As they visited over tea and refreshments in her office, Cho asked Bishop Marcus Matthews for a word of wisdom to guide her. "Continue to allow God to use you," he said.
The delegation from the BWC, which includes the Rev. HiRho Park, laid hands on Cho and prayed for her and her congregation. Park, who leads denominational efforts to empower clergy women in her work at the General Board of Higher Education and Ministry, connected with Cho and invited her to attend the Global Clergywomen Gathering in Houston, Aug. 29-31. The theme will be "One: Birthing a Worldwide Church."
Throughout the trip here, churches that are flourishing share their stories with the leaders from the BWC as they spend five days at the annual session of the Nambu Annual Conference. Meaningful worship, praise, and small groups seem to be the common themes that they all share. That seems ancient and new as well.
"It's not asking the Holy Spirit to be with us," Cho said. "It's recognizing the Spirit's presence and acting to actively call and proclaim Jesus' name in absolutely all we do."
*Melissa Lauber is Director of Communications for the Baltimore-Washington Conference