By Melissa Lauber
UMConnection Staff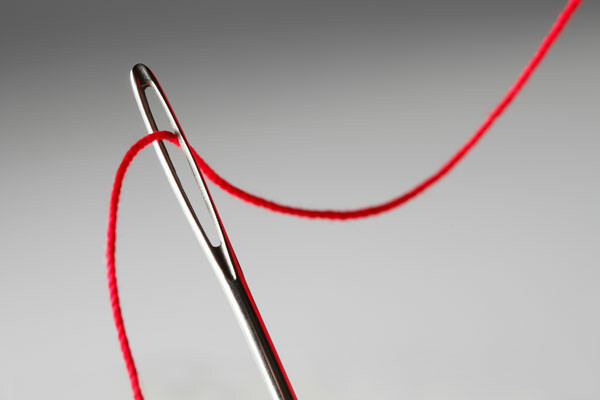 I love the metaphor of the red thread. It's that thought or theme that runs through lives, events, relationships and history. It can be anything — love, greed, thirst, darkness, a passion for winning, homecomings. Mundane or profound, unexpected or rote, the red thread weaves its way through things, creating a story.
The Rev. C. Anthony Hunt's latest book, "Stones of Hope," is a collection of essays and sermons. Hope is its red thread.
As we stand on the threshold of a new year and in this uncertain season for the church, hope is an interesting, messy, intrusive, noisy and demanding idea.
It is also essential.
In 2017, we celebrated the 500th anniversary of the Reformation and Martin Luther, who said, "Everything that is done in the world is done by hope."
In 2018, we'll observe the 50th anniversary of the assassination of Martin Luther King Jr., who believed that "hope is that quality which is necessary for life."
In addition to serving as a pastor at Epworth Chapel UMC in Baltimore, Hunt is a scholar who studies King and his spiritual kinsman, the Rev. Howard Thurman.
The word "hope" is scattered throughout Hunt's book, appearing 449 times and illuminating King's thoughts and how they speak to today's culture.
Hunt writes: "I believe that hope is the window that God has given us to see into God's preferred future for our lives. In the midst of the apparent hopelessness, nothingness, meaninglessness and love-lessness that seem to pervade our collective reality today, hope lends credence to the promises and possibilities that God has for each of our lives."
Hunt has internalized this through the living of his faith and his study of King, who refused to give up despite overwhelming odds.
"Hope beckons us to love everybody — both our enemies and allies. Hope helps us to see that we can resist giving up on one another because our lives together are animated by the belief that God is present in each and every one of us. In the third century, Augustine, the Bishop of Hippo, intimated that 'Hope has two beautiful daughters; their names are Anger and Courage. Anger at the way things are, and Courage to see that they do not remain the way they are.'"
Hunt embraces Augustine's thought and also recognizes the truth of theologian Jurgen Moltmann's words that "hope creates a passion for the possible."
But he also cautions against romanticizing hope.
"There are times when we tend to trivialize and even mythologize hope so much so that we might not recognize it even when it is in our midst," Hunt writes. "I say this to suggest that if we take time to look around, we will see hope all around us. Children laughing and playing, that's hope. Music in our ears, that's hope. Food on our tables, that's hope. Clothes on our backs and shoes on our feet, that's hope. A roof over our heads, that's hope. New awakenings and new beginnings, that's hope!
"And so, whatever our lot today, as people in and of Christ, we've got hope! And let me remind us what hope really is. Hope is in the name of Jesus. Hope lets us wake up knowing – 'morning by morning new mercies I see.' (Lamentations 3: 23) Hope lets us lie down at night knowing that 'weeping may endure for a night, but joy comes in the morning.' (Psalm 30: 5) Hope reminds us that 'faith is the substance of things hoped for, and the evidence of things not seen.' (Hebrews 11: 1) Hope is what the Rev. Charles Albert Tindley knew about when he sang, 'I do not know how long 'twill be Or what the future holds for (you or) me, But this I know: If Jesus leads (us), (We'll) get home, someday…'"
When we recognize hope, we enliven its power, and like Peter in 1 Peter 1:3, embrace and become "a living hope."
As King preached and Hunt writes, we don't hope out of selfishness or personal gain.
"Hope for a better future is ultimately rooted and grounded in our shared potential to change the world."
In his 1963 "I Have a Dream" speech, King intimated that his prayer was that "there would be hewn out of the mountain of despair, a stone of hope." The despair that he was alluding to then was capsulated in what he deemed to be the 'triplets of evil' –racism, poverty (classism) and war (militarism). In King's estimation, these were the major categories of the social dis-ease that afflicted America.
King "framed his vision of hope within the context of Beloved Community" and Christian love served as the found for his vision of this community.
The struggles of the past echo into our future and stain the day. It's easy to feel hopeless, and Hunt recognizes that one of the things that people of faith wrestle with the most is the matter of hope.
"The yearning to comprehend and appropriate hope is something that we all hold in common. These are days of tremendous change and challenge in our world. From the collapse of domestic and global economics that affect all of us — to the wars that are now being fought in various places across the globe — to natural catastrophes — to the proliferation of violence that affects many people and communities across America and the world, these are days of unprecedented change and challenge."
But in wrestling to discover and live hope, there is power — and potential. There is a red thread that calls us to strength, to courage, to faith, and to a profound and abiding hope.