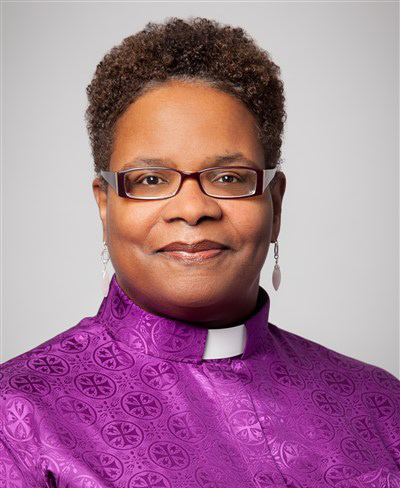 Beloved of God,
The Special Session of General Conference (SSGC) has concluded. The Dome in St. Louis turned the page almost before we vacated the premises. Tons of dirt were hauled in to fill the arena floor and welcome those ready to experience a monster truck event. It will take much longer for the members of The United Methodist Church to turn the page on what transpired there.
On Saturday, March 2, we offered a live stream session to share information regarding the legislation passed during the SSGC. You may view the entire three-hour broadcast at www.bwcumc.org/resources/a-way-forward. I join a cacophony of voices who understand that we will be processing, healing from and unpacking this SSGC for quite a while.
As you know, I am an ardent supporter of the One Church Plan and believe it offers the contextual freedom and space for all persons to live according to their theological and scriptural interpretations. I remain perplexed as to why some completely dismiss the possibility of being in relationship with persons with whom they disagree. I am well aware of the oft-articulated scriptural arguments, so we need not rehearse them again. Respected scholars arrive at differing conclusions concerning those passages.
Furthermore, I believe we have been living The One Church model for some time. We simply won't confess it to the world.
As we sit in the liminal space of awaiting the Judicial Council rulings on the constitutionality of the petitions, and their corresponding implementation on January 1, 2020, perhaps the most important task before us is understanding what the Traditional Plan does not mean for our denomination.
First, the Traditional Plan's passage does not mean that gay, lesbian, bi-sexual, transgender, queer, intersex and asexual people are not to be welcomed in our churches. Although Para. 161 of our Social Principles does contain the language concerning incompatibility, it also "implores families and churches not to reject or condemn lesbian and gay members and friends."
Further, it also articulates our commitment to be in ministry for and with all persons. Youth should be welcomed into confirmation classes and those qualifying for leadership positions should be welcomed to serve. There is nothing that precludes these actions. If that statement concerns or disturbs you, I invite you to consider why.
Further, there should be clarification that one's identity as gay or lesbian does not automatically preclude them from being in ministry. Our disciplinary language forbids practicing homosexuals from ordination and appointment. Simply identifying as gay or lesbian does not meet the disciplinary threshold. There are persons, both hetero and homosexual, who are committed to celibacy. If one who identifies as same-gender loving has committed to a life of celibacy, they have every right and privilege available to all other clergy in our denomination.
Finally, there is nothing in the Traditional Plan or our current Book of Discipline that precludes forming meaningful relationships with persons unlike ourselves. In our current political and theological climates it is becoming more and more common that we live within an echo chamber of persons who share our worldview. As Chimamanda Ngozi Adichie explained in her TedTalk, basing our understanding of anything on a single story is dangerous.
It is quite easy to "other" those we don't know, have no relationship with or hold in disdain. It is far more difficult to "other" persons with whom we converse, break bread and work alongside.
I pray we begin to form relationships with persons outside of our echo chambers. I pray we fellowship, study and engage in mission and ministry with persons from all walks of life.
As we wait, we do not wait as those without purpose. We wait as those who have been called, baptized and ordained to serve the present age.
It is not lost on me that our waiting occurs during the season of Lent, a journey that ushers us into a 40-day period of intentional fasting, prayer, study, meditation and service. As Jesus emerged from his 40 days and nights of testing, in the power of the Holy Spirit, he read the following:
The Spirit of the Lord is on me,
because he has anointed me
to preach good news to the poor.
He has sent me to proclaim
freedom for the prisoners
And recovery of sight for the blind,
to release the oppressed,
to proclaim the year of the Lord's favor. (Luke 4:18-19)
May we sit with these words and seek God's face in understanding exactly in what forms evil, injustice and oppression present themselves to us today.
Blessings and peace,
Bishop LaTrelle Easterling