Grace UMC breaks new ground in Fort Washington
Posted by Erik Alsgaard on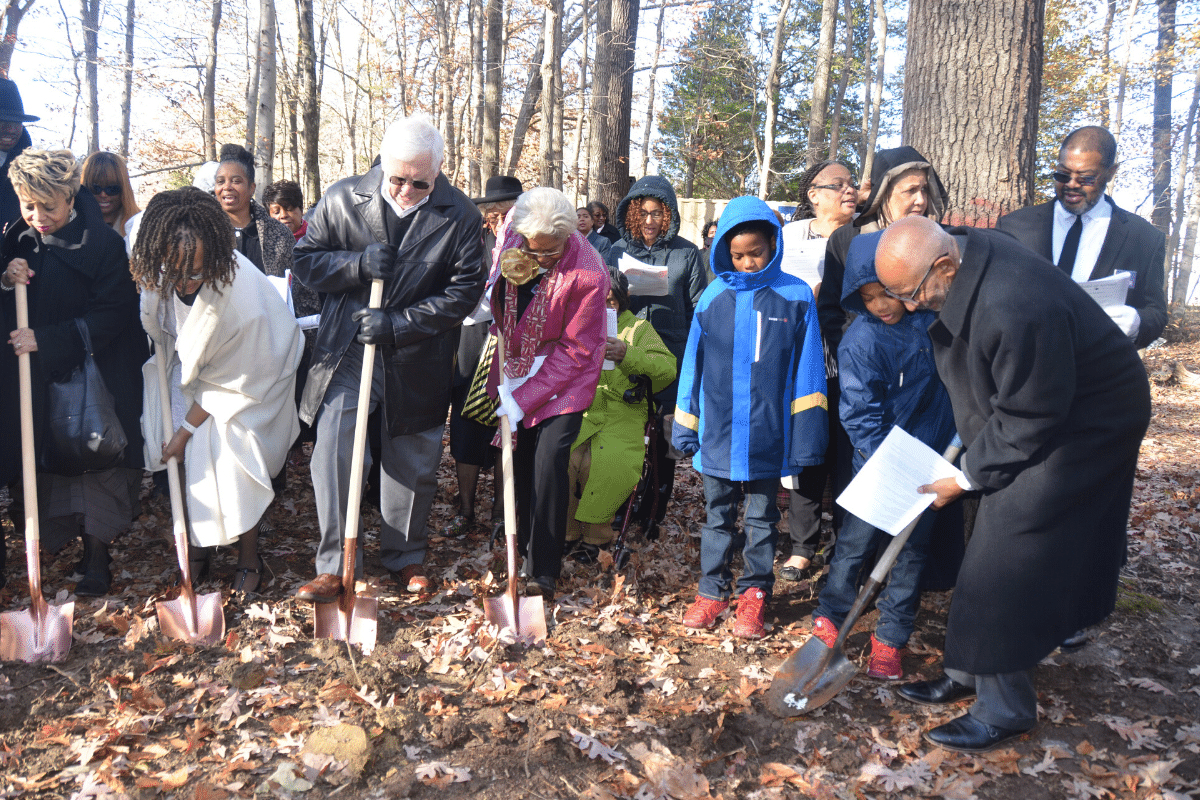 Grace Methodist Episcopal Church first held worship services in the woods, in barns, or wherever freed slaves could meet in the area of what is now Fort Washington, Md., starting in 1862. Methodism was brought to the area by the Rev. Jeremiah "Father" Brown, who migrated to Chapel Hill from Virginia.
More than 157 years later, spiritual descendants of that first group gathered in those same woods to begin a new meeting place for worship. A groundbreaking ceremony Nov. 24, attended by more than 150 people, launched what will be a new $5 million church at Grace UMC.
The new building includes a sanctuary, classrooms, meeting rooms, and a fellowship hall that seats 500, said Purcell Conway, chairperson of the New Building Committee. There will also be improved parking, a commercial kitchen, and memorial gardens.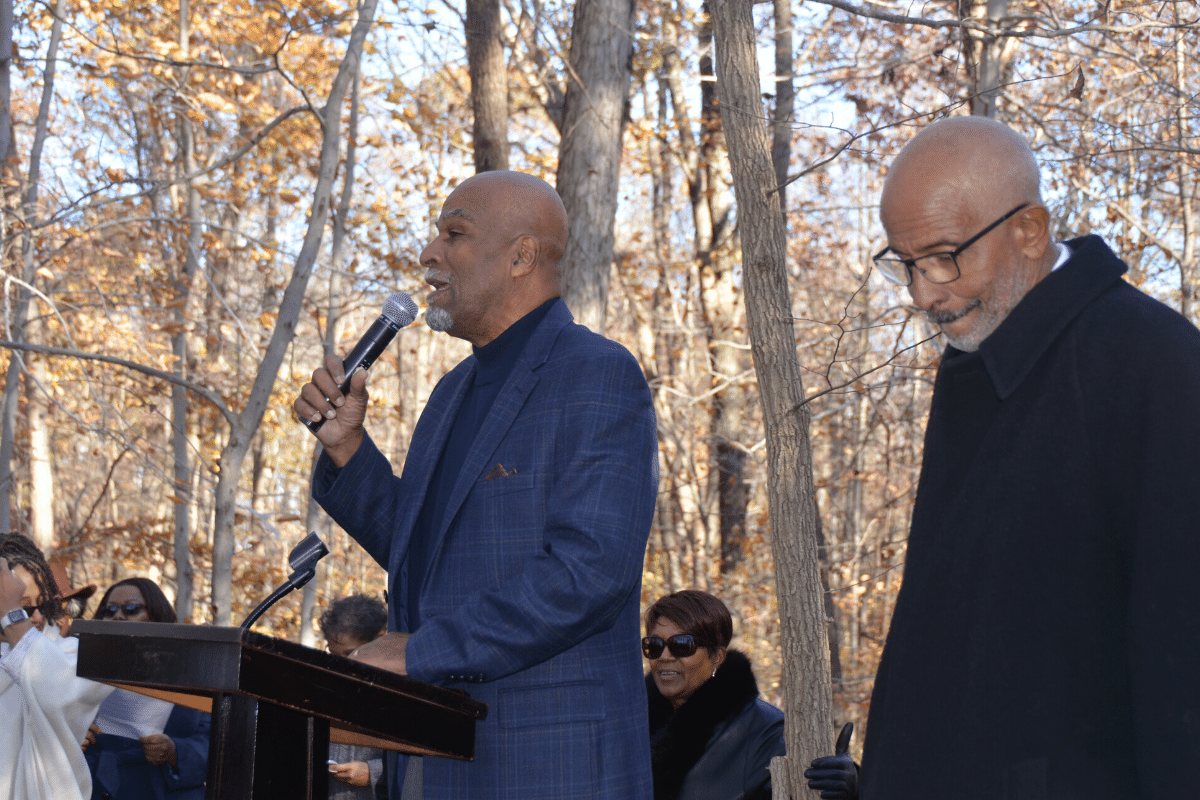 Purcell Conway, center, speaks at the groundbreaking ceremony Nov. 24 at Grace UMC in Fort Washington. The Rev. Robert Slade looks on. Photo by Erik Alsgaard.
The new church addresses several critical needs for the growing congregation, Conway said. Currently, children must cross a busy street to attend Sunday school. The sanctuary and fellowship hall are overflowing, and parking is spread out over at least three lots.
"This project has been in the works for the past five or six years," Conway said. "We've had to overcome many obstacles to get here."
One of the obstacles were historic graves, found on the property that date back to Civil War times.
"We have two lots back here," Conway said, pointing to a heavily forested area where the new church will be built. "Our original footprint for the building would not fit on the one lot. We had to go through the process of combing both lots, and after we did that, we discovered the graves. It created a big problem for the county. They didn't want us to build on or near those graves without making certain that there were not graves beyond a certain point."
Conway said the congregation hopes to move into their new church by Christmas 2020.
The Rev. Robert Slade, appointed to Grace in 2011, said the day was exciting and encouraging.
"We've been waiting for a long time," he said. "Pastors before me had the vision and… now we're able to move. God truly, truly, has been good to us."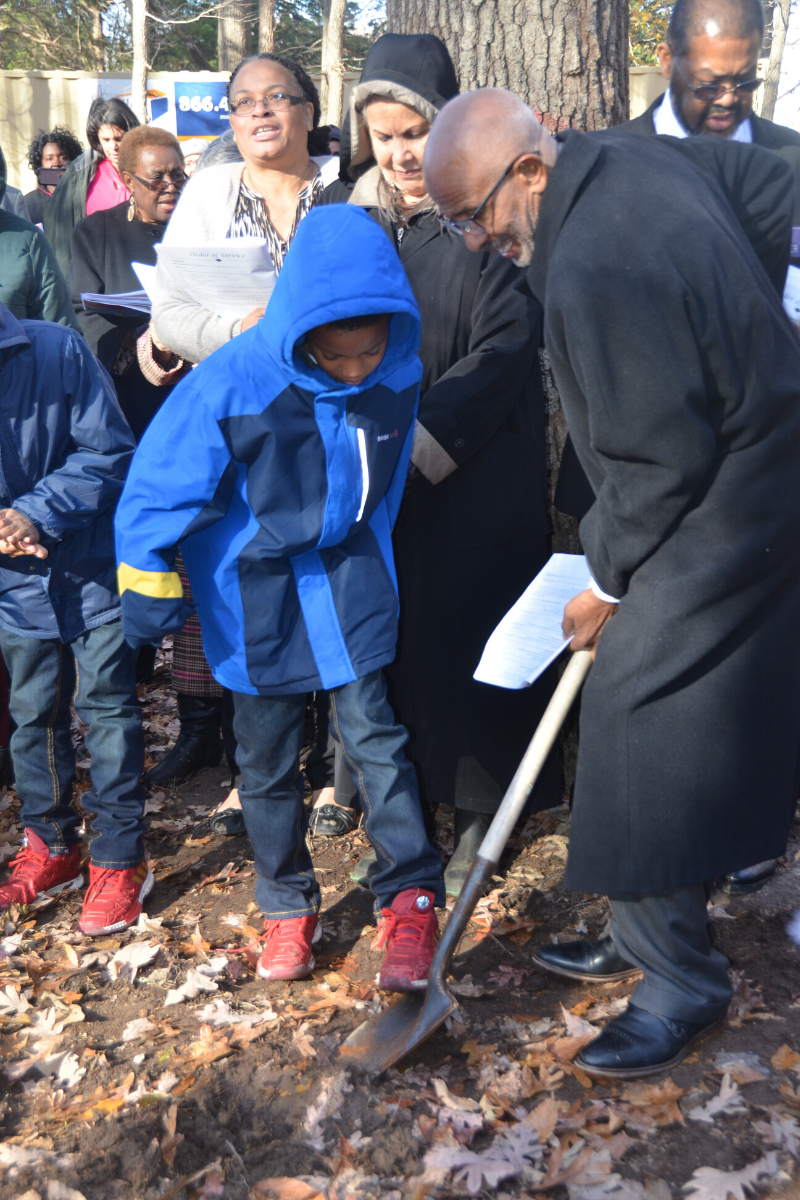 Slade said the vision of the new building is to provide a home for every aspect of their ministry. Their current sanctuary, he said, is deteriorating even though they did some work on it in the last year.
"It's coming in to fruition all at the right time," he said. "Everybody can be right here."
The Rev. Johnsie Cogman, superintendent of the Washington East District, spoke at the groundbreaking and brought greetings from Bishop LaTrelle Easterling.
"Remember," she said, "that God is your rock and Jesus Christ is your cornerstone. And may the wind that is blowing right now continue to blow success and prosperity in everything you do as you make disciples."
Conway said that even though the journey has been tough, his faith has not only sustained him but grew.
"Through all the obstacles, we've had to endure much disappointment," Conway said. "We prayed our way through it. It's been a great walk with God."
"God is going to take us to higher heights," said Slade. "We're going to continue to make disciples of Jesus Christ. I envision the attendance growing and more lives transformed."