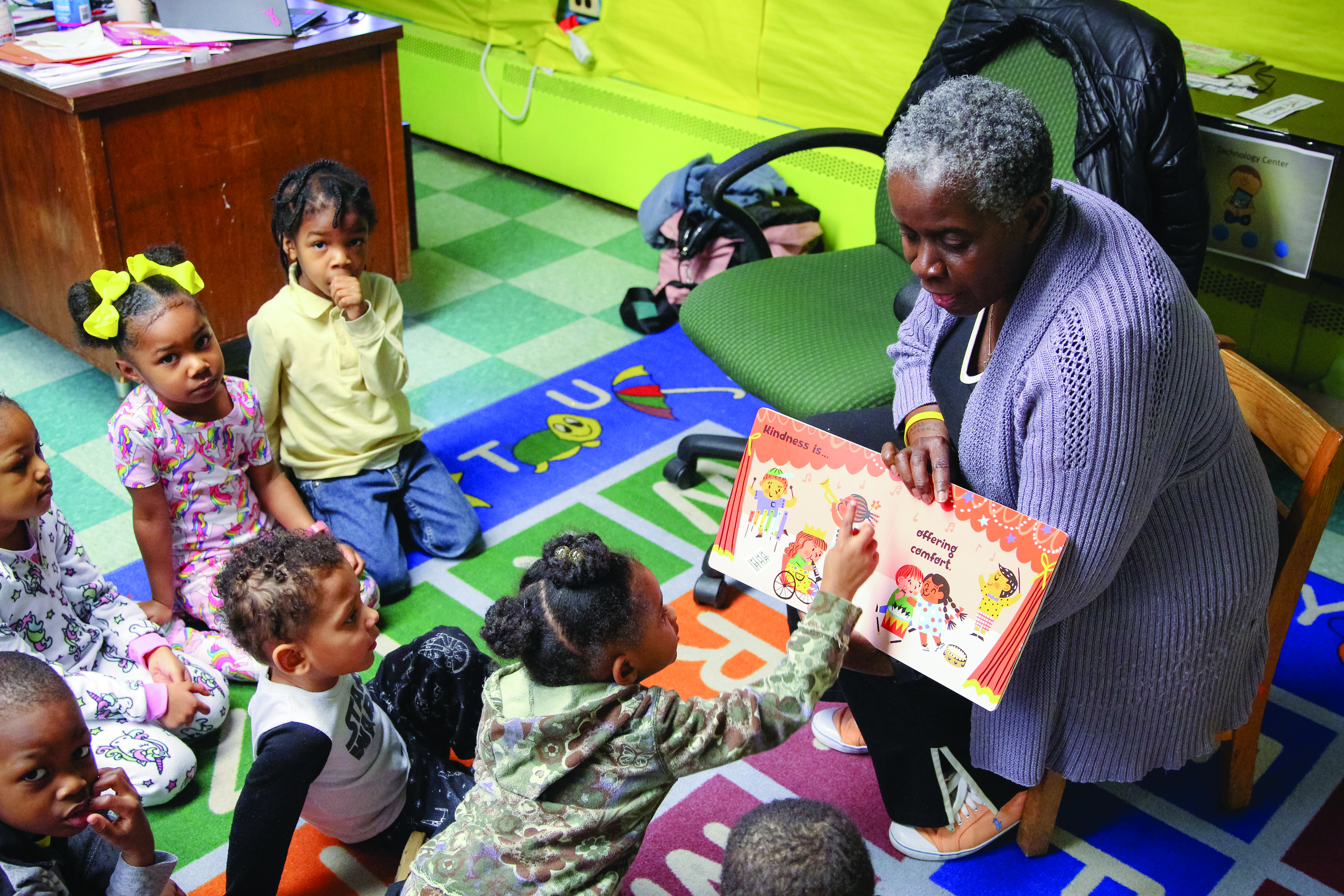 A sign outside of Emmanuel UMC in Scaggsville tells a story: "Following Christ requires engagement with this world." Sometimes, that's easier said than done, but the sentiment now defines the congregation.
On Feb. 25, the second resident moved into the transitional housing in the church's former parsonage. The new apartment stands as a symbol of the spirit of mission at Emmanuel.
When the congregation completed an addition to their church building two years ago, the youth moved out of the parsonage basement and Mike Barbusca and several others began living out a vision.
Emmanuel members had established a 30-year ministry relationship with Laurel Advocacy and Referral Services (LARS) and knew of the need for transitional housing in the area. The idea to turn the basement into an apartment for LARS clients began to take shape. Barbusca picked up his hammer, putting his heart and soul into a labor of love that spanned hundreds of hours of renovation work.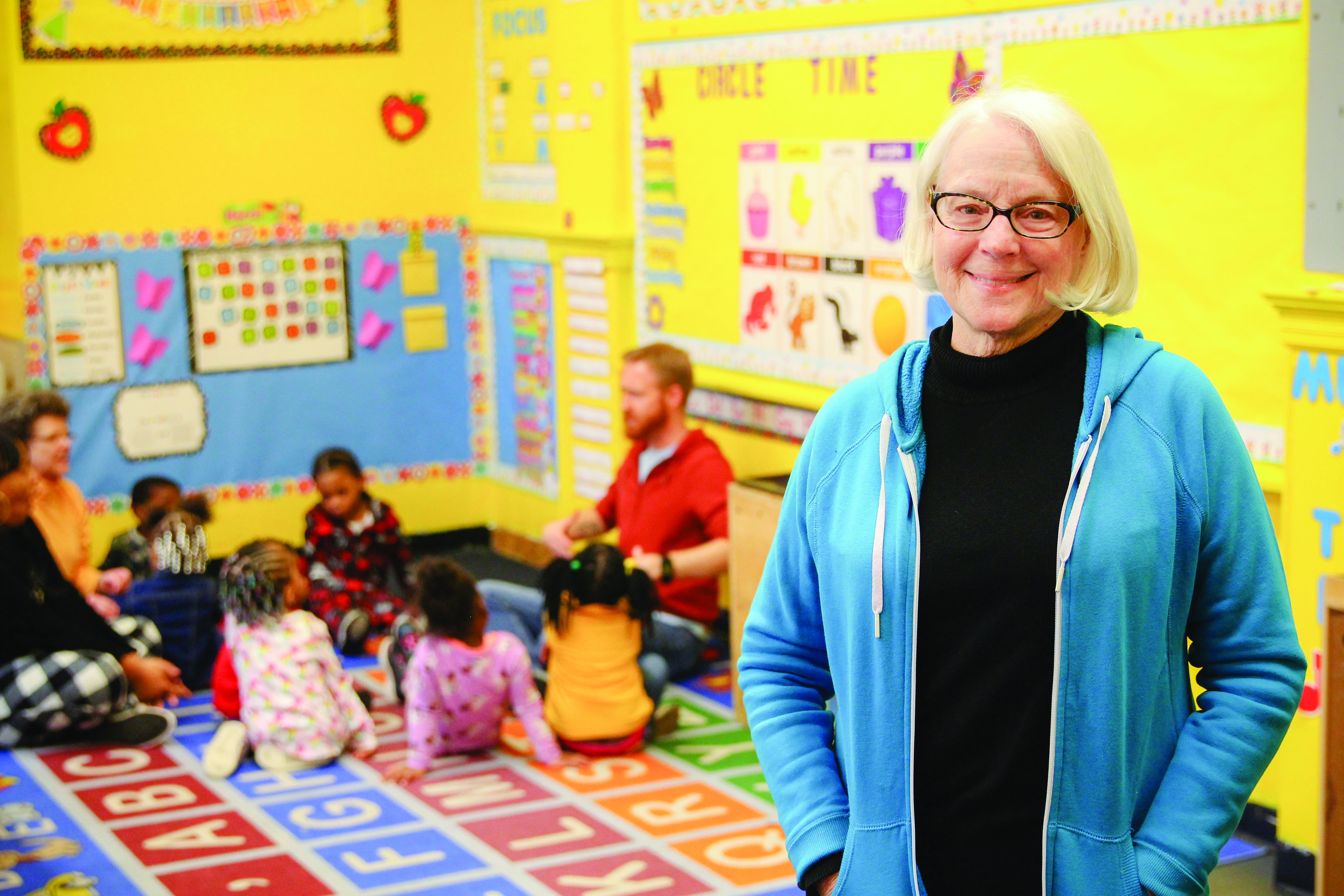 Soon after work began, during a worship announcement that half of the Christmas Eve offering would be given to creating the apartment, the pastor, the Rev. Stephanie Vader, mentioned that "if any of you are plumbers, we can use you." George Giddings called the next week and said, I'm a plumber, I'll do the work. "He brought his crew with him and didn't charge us anything," Vader said.
Spirit-led moments like that surrounded the project.
On Dec. 30, 2018, a woman and her twin teenage sons moved into the apartment. Because she did not have a car, church members got to know the family when they drove the boys to school and the mother to work.
"Ministry is about relationship – with God and with others," Vader said "It's an on-going thing."
The new resident, a single woman, is just settling in, but expects to have a short-term stay. Two church members, Penny Merson and Teri Sprague, check in with the resident each month, doing a site visit and making sure all is well.
"I feel that our family has been very blessed. We have never wanted for a roof over our head, clothes to keep us warm, or food to fill our bellies," Sprague said. Working with the residents is her way of giving back.
"You do make a difference even if it is small," she said. "It is a great feeling when a little act of kindness gives them hope."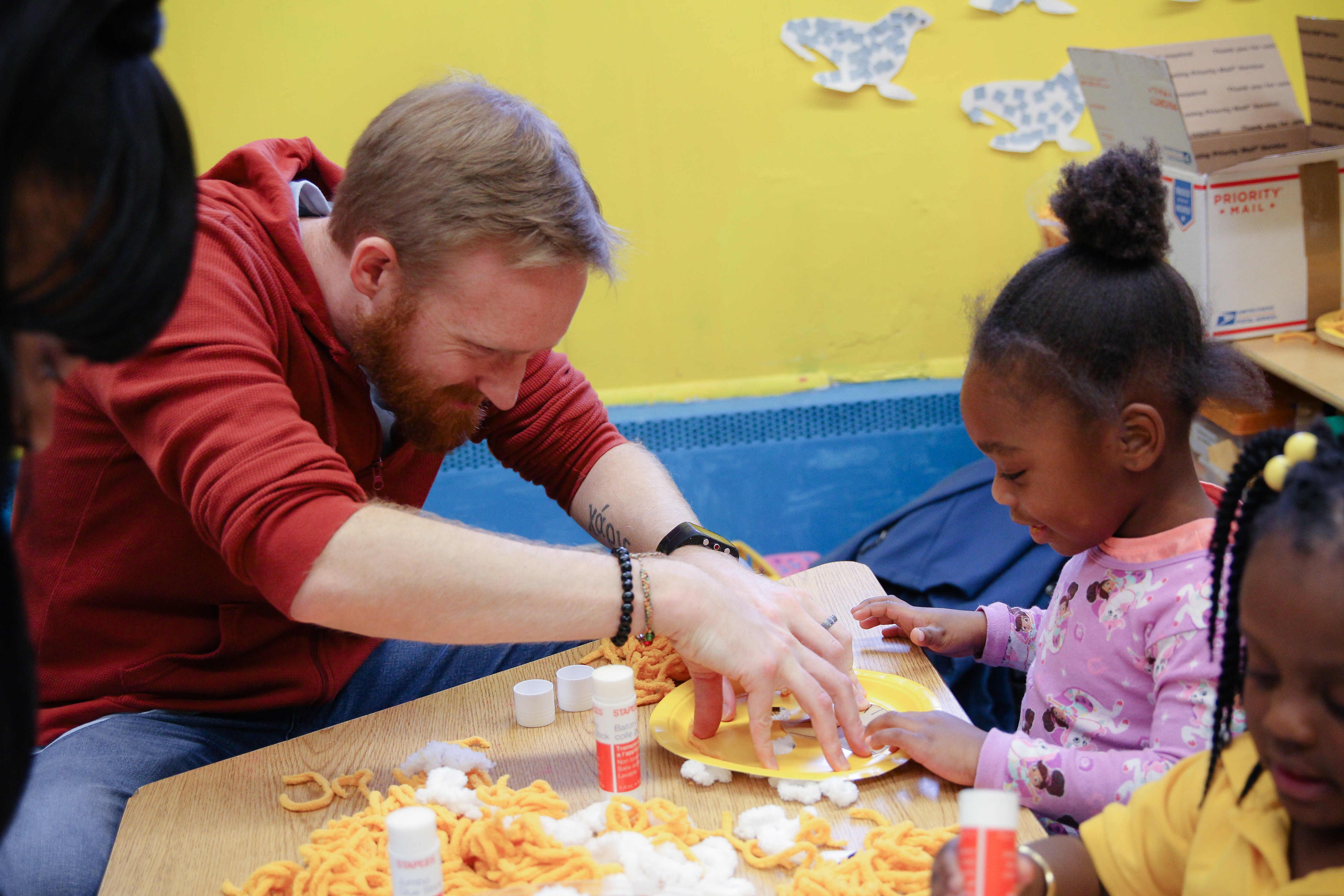 Such outreach is possible, Vader said, when the church doesn't have a lot of gatekeeping to slow ministry down. The church policy, she said, is "one of permission-giving." As a result, "this place is alive with ministry. I'm proud."
While Emmanuel UMC operates a preschool at the church, providing services to 190 families, one of the congregation's most heralded ministries is with Little Flowers Early Childhood and Development Center at St. Peter Claver Catholic Church in Baltimore.
In 2015, shortly after the death of Freddie Gray while he was in police custody, the Sandtown-Winchester neighborhood erupted in unrest.
Emmanuel UMC, a predominantly white, suburban congregation, was wondering how they might respond. They decided the first thing was to educate themselves. They invited police officers, teachers and others from Baltimore City to come and talk with them. They learned about redlining and systemic racism."
They also heard about Crystal Hardy-Flowers, the director of Little Flowers, and had a conversation with her.
Hardy-Flowers is an exceptional person, said the Rev. Ed DeLong, an Emmanuel member who volunteers at Little Flowers. She has created "a bright light that shows a way for children to have a future that will allow them to be what God intends for them."
Crystal told us that a lot of well-intentioned volunteers pop in, give toys, and only show up once. The children and their families knew that people didn't want to come to their neighborhood and that made them sad, Vader said. "She asked us to show up regularly and keep showing up, and we did."
A group of volunteers goes into the center at least twice a month and they do whatever the director and teachers ask of them. To date, a group of about 78 volunteers from the church has been involved with Little Flowers.
One 91-year-old man, Nesbitt Blair, goes every time and plays his harmonica and sings with the 4-year-old children. They adore him.
This ministry initiative is led by Sue Hill, who was asked to serve on the board of directors of the childhood development center.
"What a gift!" Hill said of the relationship with Hardy-Flowers and the center. "Our entire church is understanding the impact of poverty and racism on the children we have come to know by name."
She coordinates the trips to Little Flowers and activities with the teachers. She also is mentor and works with children. On a recent trip, she led animal yoga with the 4-year-olds.
One of the best parts of the experience, she said, is the car rides to and from Baltimore. On the trip there, some people share about feeling outside of their comfort zones. On the way home, the talk almost always turns to justice and how acts of compassion are a good starting point, but there is also a need to ask the harder questions of why.
The people at Emmanuel also reach out to the teachers. At an upcoming day for the staff, which centers around training and relaxation, the church arranged to have two monks, Anh-Huong and Thu Nguyen, teach the center's staff about mindfulness and give them spiritual tools to help themselves and the children.
"We walk the path with the 180 children, staff, and families in this neighborhood as family. We see and respect them," Hill said. "We are a part of their family. We love them and they love us. We are bonded by love."
The church doesn't know which ministries will emerge next. But they stay true to that sentiment of engagement. "Collectively," said Vader, "we believe God's dream for the world is a place where people have enough to eat, there is access to health care, justice is operating and we try to live out the mission Jesus stated from the scroll of Isaiah," to bring good news to the poor, proclaim release to the captives and recovery of sight to the blind, to let the oppressed go free, and proclaim the year of the Lord's favor.
"We collaborate with God to do that work," Vader said. "We look for opportunities to do that."