Christie named BWC's new Executive Minister of Connected Engagement
Posted by Melissa Lauber on

By Melissa Lauber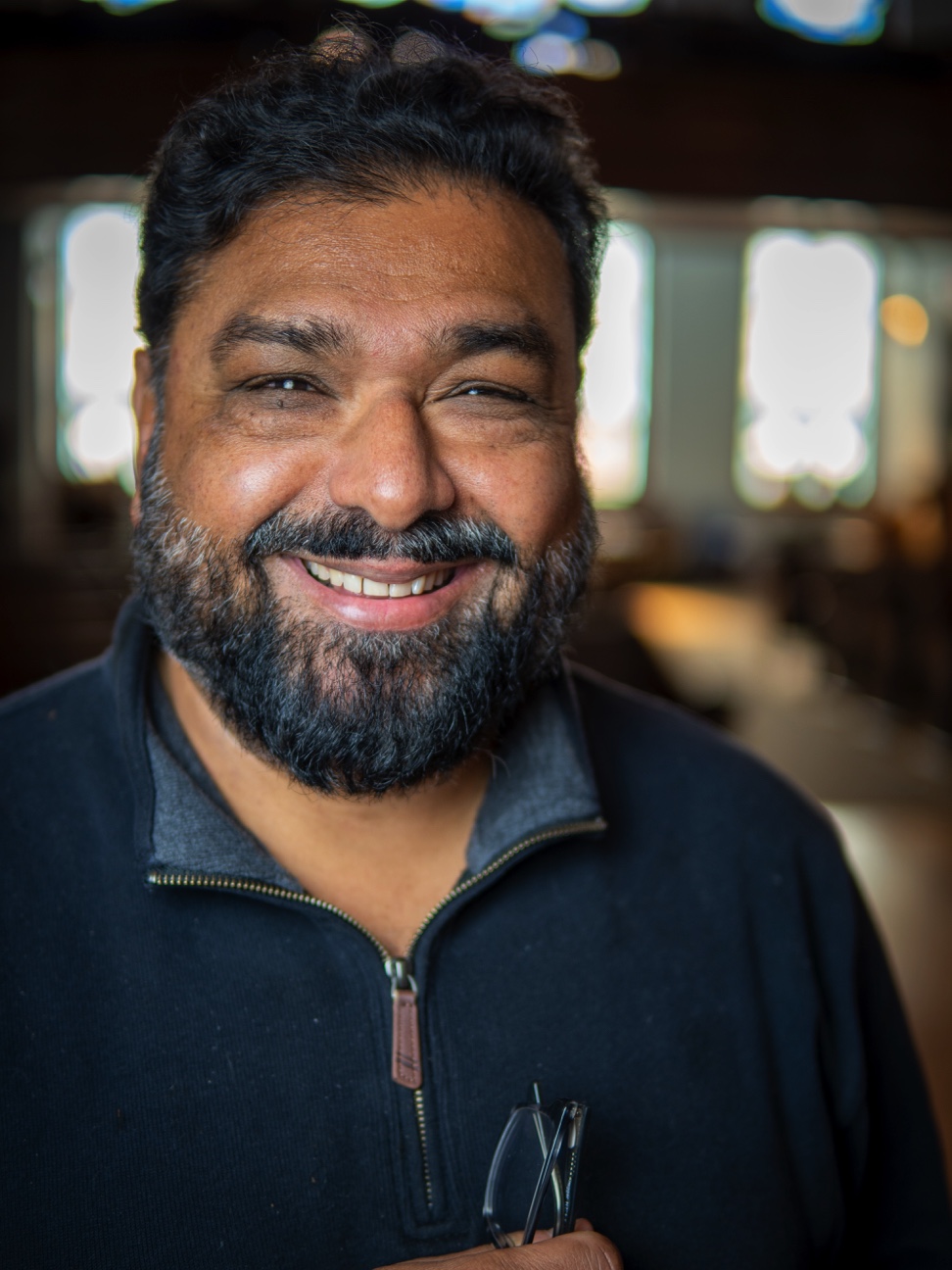 In the space between people lie the possibilities of God's presence. The Rev. Neal Christie is excited about claiming that space as the new Executive Minister of Connected Engagement for the Baltimore-Washington Conference.
For Christie, who has spent his much of ministry forging a faith response to complex issues around the globe, policies enacted without building relationships lack moral power or persuasion. "Relationship," he said, "is everything."
Christie's new position was created to "provide strategic leadership to campus ministries and with young people's ministry, multiethnic ministry, conflict transformation, community organizing, and legislative advocacy teams in the Baltimore-Washington Conference. As a part of the newly formed Discipleship Ministries leadership team, he brings needed skills, experiences, and spirit to our work of inspiring and equipping local faith communities for the transformation of the world," said Christie Latona, Director of Connectional Ministries.
Christie has been aware of the importance of relationships his whole life, especially in his 30 years of ordained ministry in the church. He believes the interactions that enable ministry have to be intentional and meaningful.
"Meaningful relationships are not transactional," he said. "How do we, in conversation, allow space to be made? How will we be changed by our experience together? It will involve God, the holy, something beyond us to make this happen. As we claim a deeper sense of ourselves and the world around us, we claim the holy. The holy brings justice and transformation in society."
Doing the work of justice in this way – led by the holy spirit – is a vital part of disciple-making. "We're embedded in the story of the Gospel," Christie said. "How will we live that out? How does the sense of sacred hold us together as The United Methodist Church to do no harm, to do good, and to stay in love with God?"
Christie has been aware of God's presence his whole life. His parents immigrated from India, where his great grandfather was a cook for Methodist missionaries. His great aunts and uncles were Methodist medical missionaries to Afghanistan. He was baptized in a Swedish and Norwegian-speaking Methodist Church where his family was the first Asian American. Cross-cultural and cross-racial relational relationships have always been at the core of who he is.
As a younger pastor, he served in a smaller, rural congregation, but grew the church from having zero children in the congregation when he arrived to having more than 80 in Vacation Bible School when he left. He also started counseling services where mental health was unavailable and several 12-step groups.
He remembers the transition moving to Washington, D.C. to work at the General Board of Church and Society, going from a five-bedroom house with cows on one side and alfalfa on the other to a one-bedroom apartment in the Adams Morgan and Columbia Heights area in the nation's capital.
His most recent ministry involved twelve years of traveling the globe, designing and facilitating the global revision of the Social Creed (2004 to 2008) and then the global revision of the Social Principles (2012 to 2020). In this work, he has come to see the denomination's Social Principles "as a container to hold our life experiences and faith." He also spearheaded the Ethnic Young Adult Internship program, rooted in faith formation and discernment of call through action, and he initiated the agency's first internships with six United Methodist theological schools and several historic black colleges and universities.
Throughout it all, he did a lot of listening, watching, learning, making connections, and distilling wisdom. He discovered that the people of Cote d'Ivoire in West Africa, the people of Mississippi, the people of the Philippines, and all the places in between, have many of the same values and stories in common. "We don't realize how much we share," Christie said. "We're much more similar than we think we're different."
And yet, at the same time, he embraces diversity. As he begins his work in connected engagement, Christie is convinced that an essential part of the task is embracing the diversity of the Baltimore-Washington Conference – with its different people, passions, and priorities and the vital partnerships between clergy and laity. Conferences like the Baltimore-Washington Conference "have multiple resources, skills, loves, passions, programming, and ways of caring. That's a blessing," he said. "There's something exciting about being united but not uniform," he said.
Christie met his wife, Lois, at the Church of the Savior, an ecumenical community in Washington, and then began attending Dumbarton UMC in Georgetown. She is a clinical social worker. They have two children. When he's not working, he loves to travel, learning about different cultures, cooking, planting flowers, making stained glass, and hiking at Rock Creek Park, which is near his home.
He is a pragmatic dreamer and is ready to begin this new opportunity for ministry in the annual conference setting, where churches join together in building possibility. "This is very different. It's liberating," he said. "I'm not going to be shy about picking up the phone and talking with folks." There are conversations to be had and new relationships to be created.